The North Dakota Soybean Council recently went on trade mission to China. About 95% of North Dakota's soybeans are exported and many of them end up in China.
"We had the privilege of meeting with some of the largest buyers of soybeans worldwide," says Diana Beitelspacher, NDSC CEO. "It is critical to have a relationship with these buyers to not only expand market opportunities for North Dakota soybeans, but to educate them about the excellent quality of our beans."

North Dakota Soybean Council (NDSC) delegation met with COFCO in their Beijing office on August 12, 2013. COFCO is the 3rd largest Chinese importer of U.S. soybeans, importing 7 million metric tons per year from the U.S.
Northern grown soybeans are typically lower in crude protein due to weather and a shorter growing season. However, soybeans produced in the upper Midwest deliver a higher level of essential amino acids, which provides more efficient nutrition to hogs, poultry and the aquaculture industry.
"During our meetings, we were able to inform Chinese buyers about these building blocks of animal nutrition, which we expect will result in increased market share and higher returns to soybean farmers in this region," Beitelspacher says.
The NDSC delegation visited Beijing, Harbin, Dalian and Shanghai and had the opportunity to meet with three of China's largest importers of U.S. soybeans -- COFCO, Chinatex and Jiusan Group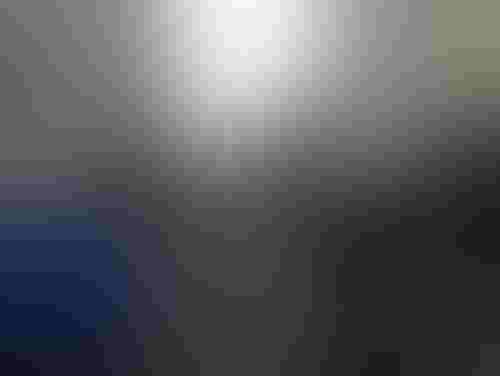 North Dakota Soybean Council (NDSC) delegation tours the Jiusan Group port, storage and crushing facilities in Dalian on August 14, 2013. Jiusan Group is the 2nd largest Chinese importer of U.S. soybeans, with planned imports of 8 million metric tons in 2013 alone. In 2014, they anticipate importing 10 million metric tons.
"It was apparent in the duration of our trip that the demand for U.S. soybeans will continue to grow as China's population and income see growth every year," says Stephanie Sinner, NDSC marketing director and member of the delegation.  "Importers mentioned that the greatest demand will continue to come from the ever-growing livestock industry in China. They greatly appreciated the opportunity to meet directly with North Dakota farmers to discuss farming, crop quality and appreciation for consistent quality in our soybeans."
The NDSC delegation also included: Tyler Speich of Milnor, N.D., NDSC Vice Chairman; Dusty Lodoen of Westhope, N.D., NDSC Treasurer; Art Wosick of Minto, N.D., NDSC Director; Mike Appert of Hazelton, N.D., NDSC Director; Brent Kohls of Mayville, N.D., and ND Soybean Growers Association Vice President; Peter Mishek of Mishek, Inc
Source: ND Soybean
Subscribe to receive top agriculture news
Be informed daily with these free e-newsletters
You May Also Like
---