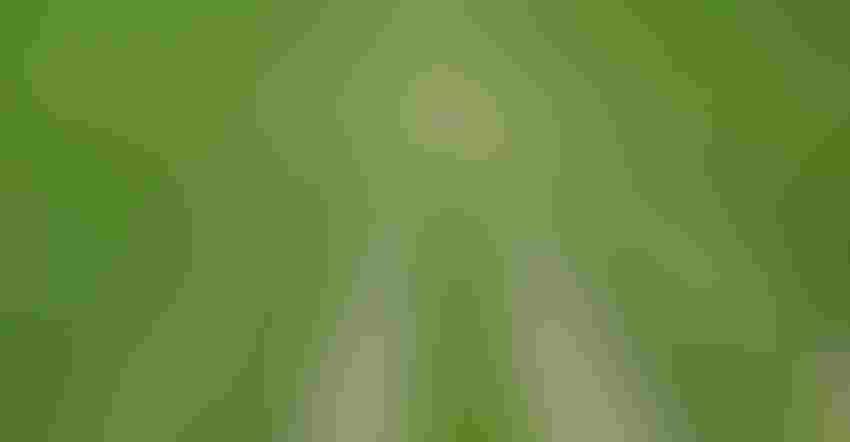 NEW PLAYER: Seed Genetics-Direct will sell corn hybrids and soybean varieties for 2018.
Chris Jeffries announces the launch of Seed Genetics-Direct, offering corn hybrids and soybean varieties for 2018. Jeffries, once a Wayne County farm boy, taught ag until the late '70s and then eventually co-founded Seed Consultants. DuPont Pioneer purchased Seed Consultants in 2010.
Seed Genetics-Direct LLC is based in Washington Court House, Ohio, but intends to serve a much larger geography. Jeffries' goal is to eliminate the middleman and deal directly with growers.
"We will eliminate costly marketing programs that benefit a few but are paid for by all," he says. "Our pricing will allow growers to pick and choose which programs work best in their management system, and of course, we will only sell the highest-quality and best-performing seed genetics."

READY TO SELL: Chris Jeffries loves to do one thing: sell quality seed at a reasonable price to farmers. He says that's his motivation behind starting a new seed company.
Vision behind the decision
Seed Genetics-Direct is the sponsor of Corn Watch '17. Jeffries agreed to answer questions for Farm Progress that weren't covered in the press release about the company's launch.
Why are you starting a seed company now? As the seed industry contracts, it allows for expansion. The mega mergers aren't good for the farmer — competition is the farmer's friend. Choices are their friend, even if they don't use them. Less choices, less grain elevators, less fertilizer suppliers, less machinery suppliers, less seed suppliers — look at what it has done for farmers' input costs. Are those costs coming down with the grain market? No, they [companies] must appease stockholders. In fact, they continue to promise more.
Seed Genetics-Direct fills a void. Everyone doesn't want to work with the mega-multinationals. Independent seed companies have grown almost 4% market share in the past six years.
Will you be getting top-line genetics? I wouldn't even attempt this venture unless I have access to the best genetics in the industry. I sell to my friends. I'm not going to cost them money. I have agreements with three of the four trait suppliers and actually all of industry on the soybean side. I have a few doors closed to me but work with the majority of genetic suppliers — the ones I prefer to work with.
How will your company be different from companies that already operate in the industry today? Direct sales will eliminate the middle tier that adds cost. Testing will be another way. We will aggressively vet our lineup through Illinois, Indiana, Ohio, Michigan and Kentucky through Ag Research & Testing. This is a company we purchased which allows us to test at 28 corn locations this year with more than 13,000 yield plots. Ag Research & Testing also has nearly 10,000 soybean plots.
In addition, marketing won't be making these decisions. We will also have more flexibility in decision-making than some companies due to their large corporate  structure. We will make decisions in a more timely manner and in the interest of our customers.
Would you like to add anything else? Here are a few thoughts. Before doing anything over the years in the seed industry, I always ask myself two basic questions. First, is it the best thing for my customers and will it help them? Second, is it the best thing for my family? If the answers are "yes" and "yes," then it's the right thing to do.
Subscribe to receive top agriculture news
Be informed daily with these free e-newsletters
You May Also Like
---