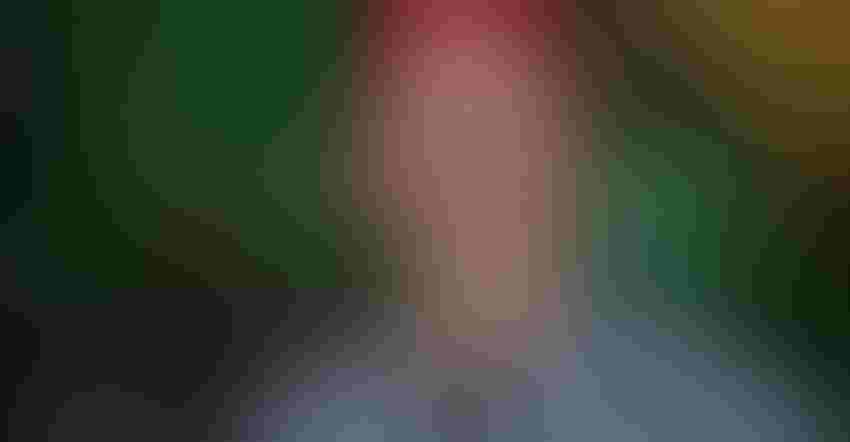 SPOON-FEED: Roger Wenning (pictured) finds that when he and son Nick spoon-feed nitrogen for corn, they usually harvest more corn per acre.
Ask Roger Wenning and his son Nick when they apply nitrogen for corn, and allow a few minutes to listen. You won't get a short answer. That's because they've found that on their soils in their Greensburg, Ind., operation, applying nitrogen at multiple times throughout the season usually delivers more yield.
"We typically apply nitrogen with the planter and then sidedress," Roger says. "In 2017 in one field, we decided to apply nitrogen more frequently and see what we could achieve. It worked well, and we're thinking about using multiple applications of nitrogen more often in the future."
The Wennings no-till into green, living cover crops. While they don't live in the garden spot of the world with richest, most productive soils, they've built up their lower organic matter soils with pattern tiling and years of strip till, no-till and cover crops.
2017 approach
In the field where they concentrated on higher yields in 2017, they applied 60 pounds per acre of actual N at planting, Roger says. "We sidedressed twice — once when corn was about 6 inches tall and then again when it was knee-high." He estimates that the applications were made at the V2 to V3 stage, and again at the V5 to V6 stage.
The Wennings hired their fertilizer dealer to apply urea and ammonium sulfate over the top when corn was around the V10 stage. They believe this application helped, and suspect corn got a boost from sulfur in the AMS. More people are looking at adding sulfur on corn and soybeans today since less sulfur is present in the atmosphere compared to 15 years ago. As power plants cleaned up emissions coming from smokestacks, sulfur concentrations declined.
"We applied the same total amount of nitrogen that we normally apply," Roger explains. "We applied a total of 200 actual units of N per acre. We just split it up in multiple applications. The idea was to have enough nitrogen present for corn early, but apply more of it closer to when corn uses the most nitrogen during the season."
While they didn't have comparison strips, they believe the split-application approach helped. The field averaged more than 260 bushels per acre on 200 pounds of commercial N.
Clover helps
The Wennings also believe they get some nitrogen from crimson clover when they use it in a cover crop mix. Typically, they mix crimson clover with annual ryegrass and sometimes other species.
During the past couple of seasons, they've taken annual ryegrass out earlier and let the crimson clover grow until planting. They use Section Three herbicide to kill the ryegrass. Section Three, a formulation available this year from WinField United, has the same active ingredient as Select from Valent.
"Our goal is to let crimson clover grow as long as possible in the spring so that it can fix more nitrogen in the soil," Nick says. As clover residue breaks down, nitrogen is released for corn. Agronomists don't know how much N is released during the growing season, or how fast it's released. Whatever is released should help corn.   
About the Author(s)
Subscribe to receive top agriculture news
Be informed daily with these free e-newsletters
You May Also Like
---