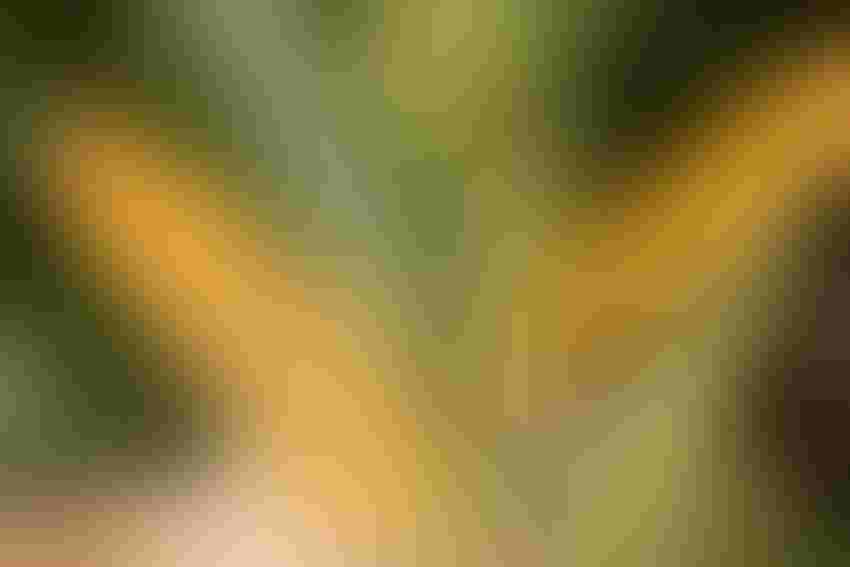 Managing early growth in corn is vital because it allows you to establish a canopy faster and capture more light and the potential for higher yield. Establishing a good uniform stand early is necessary to reach the genetic potential of the corn plant.
"Without getting it off to a good start, we're a behind the Eight Ball all year," said North Carolina State University Extension Corn Specialist Dr. Ron Heinige at an Extension grains production meeting at the Duplin County Center in Kenansville earlier this year.
Moreover, managing through avoidance is an important strategy in achieving top corn yields: Avoiding temperatures that are either too hot or too cold. Heiniger said that at planting the key to quick uniform emergence is four consecutive days of average temperatures of 60 degrees Fahrenheit or higher.
However, Heiniger said the Achilles heel of corn farming in North Carolina is excessively hot temperatures during pollination. Temperatures higher than 95 degrees during silking can reduce yield by 1.5 bushels per acre every day.
"It can be worse. If we get 95 degree temperatures on the fourth, fifth, sixth and seventh day after we get silk coming out of that husk, we can reduce yield all the way up to 80 percent or greater," Heiniger cautioned.
Weather Pattern
The good news for North Carolina corn farmers in 2019 is an El Niño weather pattern this year. This means warmer temperatures at planting from April into early May, which means there will be an opportunity to find four consecutive days of 60-degree days with little chance of any six-inch rains.
"I think we have a better planting opportunity coming our way," Heiniger said. "Wet weather in mid-to-late June is always a pattern in an El Niño year. That hot weather in June does not occur in an El Niño pattern. It's always cooler in June with at least an above-average chance of rain. It doesn't mean we'll get a lot of rain, it just means we have a chance of getting a timely rain when we need it. Hot weather comes in the late-July or August period, so pollination is going to be at risk."
Heiniger said an El Niño weather pattern means corn needs to be planted early this year in order to avoid high temperatures at silking. Planting in early April would be a good idea this year. Later planting can increase stress from higher temperatures during July.
Roots
Heiniger still advises a planting depth of 2.5 inches. He said this seeding depth works across different environments and is important for rapid uniform emergence.
In addition, developing healthy roots is a must. "The starting point for a better root system is a root ball that is 10 to 12 inches in diameter along with a four-inch thick mass of roots," Heiniger said. "It gives you the ability to tolerate a hurricane like Florence. It gives you the ability to find nutrients and allow that crop to be fed the way it needs to be fed."
Starter fertilizer is important as well. Phosphorous and nitrogen are essential elements for root development.
Heiniger advises 50 units of nitrogen per acre at planting because that much nitrogen is needed to get the needed root growth.
A starter treatment of phosphorous is also important to make sure that nutrient will get into the plant when needed.
"If you don't have enough phosphorous and nitrogen, you're going to slow down root development and how quickly that crop grows," Heiniger said.
About the Author(s)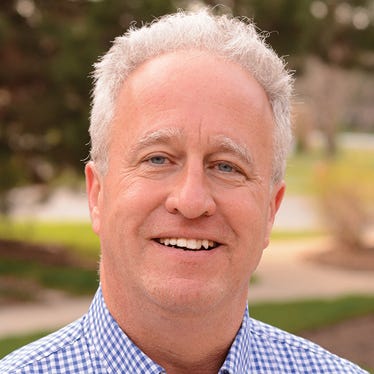 Associate Editor, Southeast Farm Press
John Hart is associate editor of Southeast Farm Press, responsible for coverage in the Carolinas and Virginia. He is based in Raleigh, N.C.
Prior to joining Southeast Farm Press, John was director of news services for the American Farm Bureau Federation in Washington, D.C. He also has experience as an energy journalist. For nine years, John was the owner, editor and publisher of The Rice World, a monthly publication serving the U.S. rice industry.  John also worked in public relations for the USA Rice Council in Houston, Texas and the Cotton Board in Memphis, Tenn. He also has experience as a farm and general assignments reporter for the Monroe, La. News-Star.
John is a native of Lake Charles, La. and is a  graduate of the LSU School of Journalism in Baton Rouge.  At LSU, he served on the staff of The Daily Reveille.
Subscribe to receive top agriculture news
Be informed daily with these free e-newsletters
You May Also Like
---