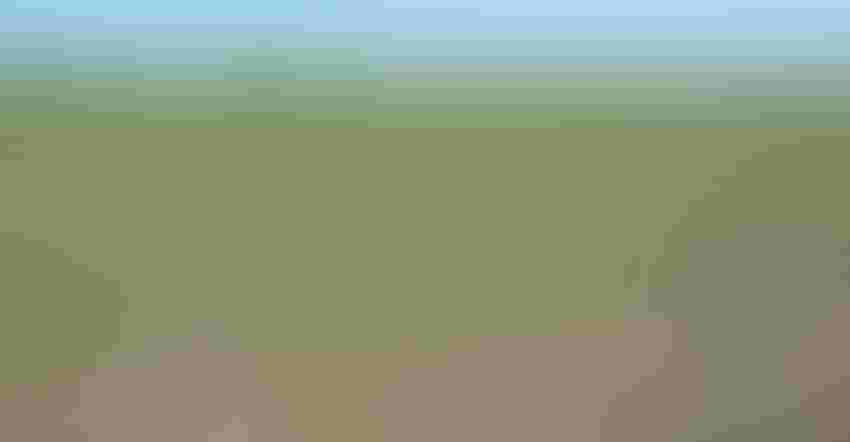 UP AND GROWING: The 2019 Kansas corn crop is up and growing over most of the states, despite indications that about 10% of intended acres did not get planted because of wet weather and even flooding. For farmers who do have corn acres, there's an opportunity to win some cash by entering the 2019 Kansas Corn Yield Contest.
If your corn fields are among the 89% of acres planted by mid-June, you could be among the winners of cash prizes at the district and state level as a winner in the 2019 Kansas Corn Yield Contest.
The contest, now in its second year, is now accepting entries.
"We have built this contest to promote excitement around the productivity of our Kansas corn producers, share data and practices to improve profitability and to celebrate the top yields throughout the state. We are excited to partner with K-State Research and Extension to continue this yield contest to encourage innovation and reward the hard-working farmers who enter this contest," according to Dale Fjell, Kansas Corn's director of research and stewardship.
The contest opened as the National Agricultural Statistics Service Crop Progress Report indicated that the Kansas corn crop was 73% emerged, well behind the average of 90%. The condition of the crop was 3% very poor, 11% poor, 39% fair, 32% good and 5% excellent.
Late planting, cool weather and endless rain have all challenged farmers as they attempted to get the corn crop planted.
There will be a dryland winner and an irrigated winner in each of the crop reporting districts, plus an NNE district, which was created to include Doniphan and parts of Brown and Atchison Counties.
On top of district winners, the contest will award a prize to the top statewide dryland yield and the top statewide irrigated yield.
Cash prizes will be awarded at both the district and state levels. Winners will be recognized at the Kansas Corn Symposium in January 2020.
Registration for the Kansas Corn Yield Contest must be completed by Aug. 30. If harvest occurs before the deadline then the registration must be received two weeks prior to harvest. Harvest Forms must be submitted by Dec. 1, 2019.
Exceptions can be made for late harvest. Entries submitted to the National Corn Yield Contest qualify to enter the state contest, but entries must be made to both contests.
District winners will receive $300 and a plaque. Second place entries will receive a $200 prize and third place will receive a $100 prize. The highest yielding dryland and irrigated entries statewide will receive an additional $500 prize. All farmers entering the contest and completing the harvest form will receive a shirt from Kansas Corn.
For complete yield contest rules, forms and to register, visit kscorn.com/yield.
This article contains information supplied by Kansas Corn.
Subscribe to receive top agriculture news
Be informed daily with these free e-newsletters
You May Also Like
---