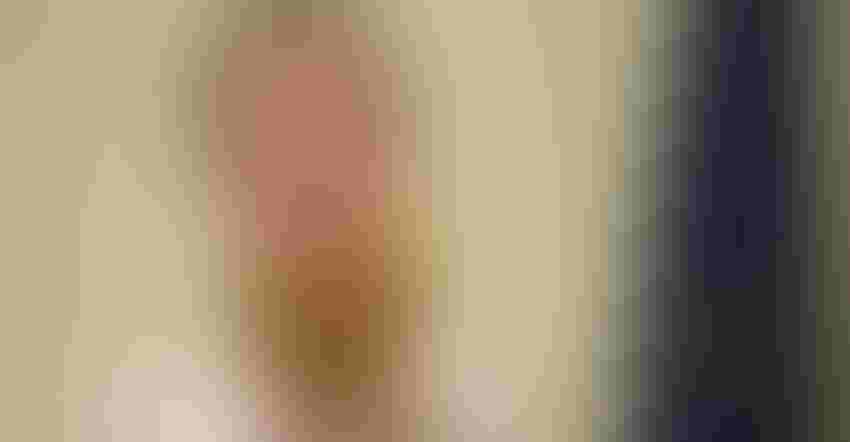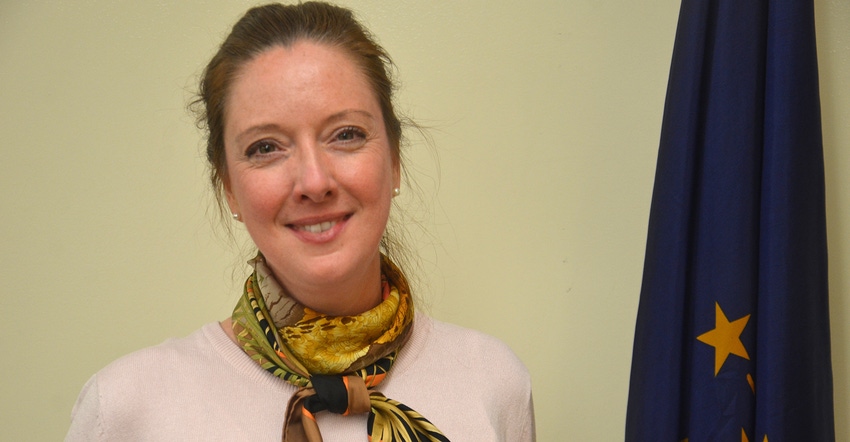 NEW LEADER: Courtney Kingery brings a wealth of experience into her new role as CEO of Indiana's commodity groups.
Courtney Kingery intends to pick up where Jane Ade Stevens left off. Kingery began her new career as CEO of the Indiana Soybean Alliance, Indiana Corn Marketing Council and Indiana Corn Growers Association Oct. 1. Stevens retired after serving as CEO since 2010.
Here is Indiana Prairie Farmer's exclusive interview with Kingery after two weeks in her new role.
Tell us about your background. I grew up on a grain farm in White County [Ind.] and received a BA degree from Hanover University. I spent 17 years with ADM in Decatur, Ill., working with oilseeds. One of our missions was determining how to best use soy protein in specialty food products. Most recently, I worked for Tate & Lyle at the Hoffman Estates Innovation Center near Chicago, Ill., studying how corn fits into a health-and-wellness platform.
Why did you seek this position? I was aware of the good work these groups do for Indiana farmers. I saw it as an opportunity to help them continue their good work in education and research. For each commodity, there's a policy arm separate from the checkoff groups, and it's an opportunity to pursue and promote policies helpful to Indiana agriculture. I foresee opportunities to put my experience and connections within industry to work to help continue both education and product discovery goals.
What are the strengths of the groups you now lead? I've met many farmer-directors, and they're a great group of people. The professional staff has many years of experience. We have a good track record in supporting ethanol, which now uses nearly 50% of the corn grown in Indiana. Our organizations are strong in education, research and promotion, and we want to keep the momentum going.
Do you plan any significant changes? No, there is no need. The groups were ready to begin another cycle of strategic planning. We will do it in 2020, looking at what we need to do in the next five years and the next 10 years. That will give us a road map.
What challenges do you see ahead? The challenges for agriculture are the same challenges our commodity groups face. Trade is a big one. Congress needs to ratify the U.S., Mexico and Canada agreement soon. Our policy groups continue to stress the point.
The 2019 season was tough due to the weather. We can't control weather, but I like to emphasize "controlling the controllables." We can't control everything about trade, but we can build relationships. I anticipate utilizing trade missions to strategic places to build those relationships.
When it comes to ethanol, EPA should abide by the letter of the law concerning renewable fuel standards. Refinery exemptions weren't meant for large oil companies, and they're hurting demand. That must be addressed.
Do you have any parting thoughts? Yes. I feel my history will help me in this position. I feel it's part of my legacy. My grandfather was awarded a medal in 1928 from the Indiana Corn Growers for producing 100 bushels of corn per acre. I keep it in my office and it helps keep me grounded and connected.  
Subscribe to receive top agriculture news
Be informed daily with these free e-newsletters
You May Also Like
---