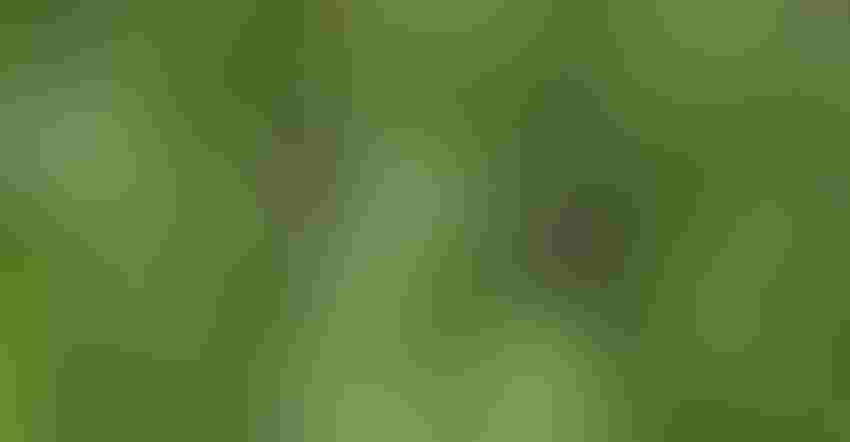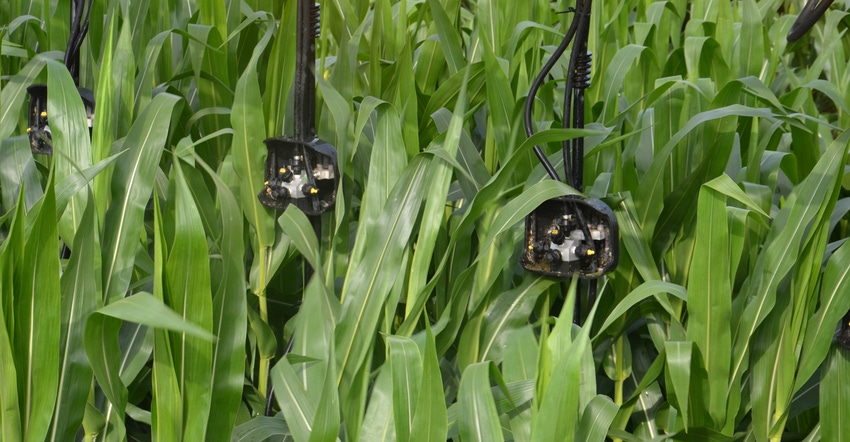 EXTRA NITROGEN? On-farm replicated trials with Purdue University's Bob Nielsen and Jim Camberato have shown it pays sometimes, but not all the time.
Tom J Bechman
We applied 175 pounds of total nitrogen per acre. We can come back with more later if we think it will pay. How much should we apply? Should we apply it on whole fields or parts of fields? If just parts, where should we apply more nitrogen?
The Indiana Certified Crop Adviser panel includes Betsy Bower, Ceres Solutions, Lafayette; Jamie Bultemeier, agronomist, A&L Great Lakes Lab, Fort Wayne, and Andy Like, farmer and CCA, Vincennes
Bower: Who knows? Do some tissue and soil N testing to see if you actually need more nitrogen. If you do, compare two different field environments. Every year our growing environment is different. In 2019, it was very wet from planting through harvest. Tissue and soil N tests at V5, V10 and R1 revealed we had moved a lot of nitrogen from the upper foot of soil especially from fall and preplant applications. That was also true for sidedress applications in sandy soils without stabilizer. We recommended an additional application of 30 to 40 pounds in several fields.
Then 2020 was totally opposite, with dry soils in June that led to deeper root development and little nitrogen movement from the upper 12-inch root zone. Timely rainfall kept the crop fed with N, but didn't move much N. Tissue and soil N tests revealed ample N. I even discouraged planned fertigation applications.
I would need a little more info and feel for your total fertilizer program to provide better guidance for 2021.
Bultemeier: When determining late-season nitrogen application rates, look at the realistic yield potential and what season total nitrogen rate it would take to achieve that yield goal. That should be your season total target with minor adjustment for the increased efficiency of the late-season application.
If the crop and growing season has challenges leading to a realistic 175 bushels per acre yield potential with conditions conducive to low nitrogen loss, a season total of 175 pounds of nitrogen already applied is about on target. If the season begins to look more like a 200 to 220-bushel realistic yield based on favorable growing conditions, most growers will need a minimum of 200 pounds of nitrogen per acre to achieve it. Another 25 to 30 pounds of nitrogen would need to be applied in this late season application to reach these yield levels. The difference in nitrogen needed to achieve the perspective yield goal and what was already applied should be your targeted late-season application rate.
Spot treatment of a field isn't very feasible due to the cost of application, crop damage, and reduced application time efficiency. Application in blocks or entire fields will be more cost-effective.
Like: The decisions to apply or how much to apply should be made right at the time of application. At that point you have the best picture of crop condition, yield potential, available nutrients and extended weather forecast to help you nail down the best rate.
Employing variable-rate application is a great tool if you have the data to create the recommendation. Examples of this data would be previous yield history, topography or slope, soil type and residual N. This is much easier said than done effectively. Trying to merge all this data into a good variable-rate application map at the last second can be difficult, but worthwhile if you get it right.
Subscribe to receive top agriculture news
Be informed daily with these free e-newsletters
You May Also Like
---