Corn weed control challenges, successes in 2015
Corn weed control challenges, successes in 2015
Farmers across the Midwest faced weed control challenges this past summer, and many were caused by weather. Rain made it difficult to get into fields in a timely manner, causing many farmers to rely on post-emergence application to control larger weeds. Weed resistance was also an issue. Farmers did find weed control success when a preemerge was possible, and when weeds could be sprayed when they were still small.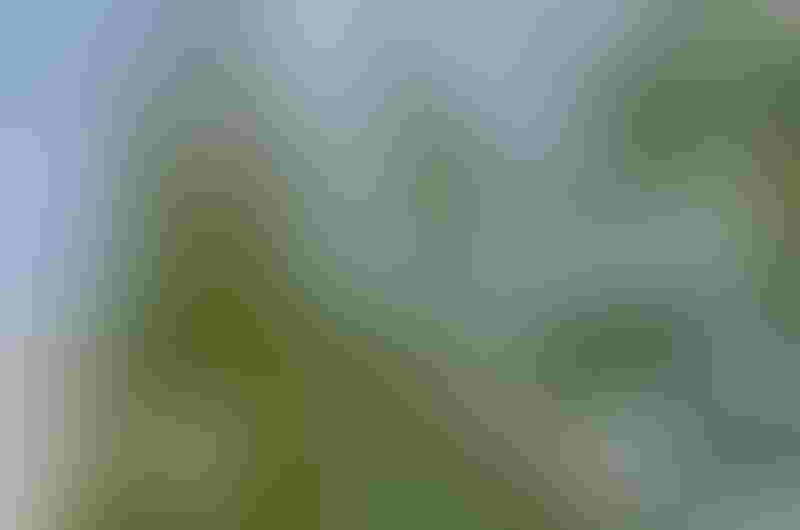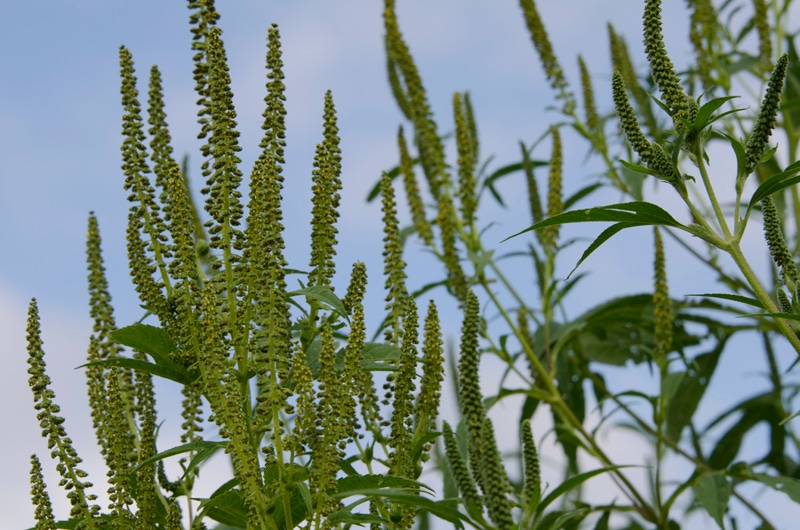 Ohio
2015 challenges
The biggest challenge for weed control this past crop season was, by far, weather. Heavy rains affected weed growth and prevented timely applications to control them. 
Joe Rickard, WinField agronomist, notes that farmers in Ohio are usually diligent about applying a preemergence corn herbicide. He recommends this and generally saw good results from this application. The issue in 2015 was the early postemergence herbicide application. Rain in Ohio started at the end of May and didn't quit until the third week of July. Applying a postemergence herbicide was near impossible with the wet conditions.
Success stories
Even though each operation is different, Rickard noticed farmers who applied preemerge herbicides had cleaner fields than those who did not. Using something, as opposed to nothing, made a big difference. Rickard also saw success when farmers sprayed weeds when they were still small. 
Michigan
2015 challenges
Weed control was challenging for Michigan farmers in 2015, says Corey Guza, WinField agronomist. Excessive rainfall early in the growing season diluted preemergence herbicides in the soil, making them less effective. This resulted in more reliance on postemergence herbicides to manage weeds. The rain however, continued to occur frequently throughout the growing season and for some farmers it was difficult to apply postemergence herbicides timely. This forced them to spray larger weeds, which were more difficult to control.
Herbicide resistant weeds continue to challenge Michigan farmers but they are not as wide spread as in other states. Farmers are experiencing challenges from hard-to-control weeds such as marestail throughout the state. In southern Michigan, common waterhemp and giant ragweed have been a concern. In central and northern Michigan, common ragweed and common lambsquarters have been more of an issue.
Success stories
"In Michigan, farmers have been aggressive about rotating modes of action after they heard about resistant weeds in other states," Guza said, noting that farmers managed to get on top of glyphosate resistant Palmer amaranth after it emerged as an issue two to three years ago. Farmers have been incorporating multiple products into their spray mixtures. They are using multiple modes of action with both preemergence and postemergence herbicides to help reduce the risk of developing resistance.
Indiana
2015 challenges
The biggest challenge in 2015 was simply getting herbicide applications on the field, reports agronomist Jason Roth, WinField. And this was not the fault of the farmers. Fall conditions in 2014 favored neither tillage nor fall burndowns, and spring conditions in 2015 weren't any better. In Roth's territory of northern Indiana, there was an onslaught of rain that continued throughout the season. As a result, farmers struggled to make timely, or any, post applications, so fields became very weedy. Some drown-out spots in fields became a stronghold for weeds.
 "It wasn't uncommon to see fields severely infested with marestail, waterhemp, Palmar amaranth, lambsquarters and giant ragweed. Some of these weeds are prolific seed producers and the seed bank received reinforcements for a battle with farmers over the next few years, unfortunately," says Roth.
Success stories
"Farmers with marestail continue to see the most success from fall tillage or burndown programs that eliminate the fall germinating weeds," Roth reports. This helps spring burndown because it doesn't battle larger and more developed weeds, which can be difficult to kill in the spring. 
Regarding summer annual weeds, farmers with the best weed control and cleanest fields continue to implement multiple passes and overlapping residuals. This includes applying soil residual products around planting, and then making an early post application to extend the soil residual window. "Overlapping residuals is becoming absolutely essential in battling waterhemp and Palmer amaranth, because these weeds continue to germinate and emerge later in summer," Roth says. The best programs also used multiple modes of action to help combat the development of herbicide resistance, he adds. 
Wisconsin
2015 challenges
Giant ragweed was the most common weed on Wisconsin corn farms this year, says Todd Cardwell, WinField agronomist. Herbicide resistance and size made fast-growing weeds such as giant ragweed and waterhemp the worst weeds for farmers to grapple with.
Success stories
Farmers who recognized they had a weed-control problem were able to develop management strategies using preplant or preemergence herbicide applications. They followed that with a round of glyphosate to catch weed escapes. This type of a plan produced the best results.
South Dakota
2015 challenges
Herbicide-resistant waterhemp has bedeviled South Dakota corn farmers after taking hold in the eastern part of the state over the last couple of seasons, says Ryan Wolf, WinField agronomist. "It's waterhemp in corns and soybeans that I get 99 percent of my calls on," he says.
Any farmer who did not have a preemergent herbicide down "got behind the eight ball" after cool temperatures and rain in late May and early June. These cool conditions prevented farmers from spraying fields in a timely manner. "They could never catch up or kill some of that waterhemp," Wolf says.
Success stories
Using multiple herbicides worked in the spring, with high rates of preemergence and multiple modes of action. "Anytime we added Dimetric (metribuzin) into the mix, it greatly improved weed control of waterhemp and kochia," Wolf says.
Iowa 
2015 challenges
Several factors affected weed control in 2015, reports Steve Barnhart, WinField agronomist. Resistance continues to be an issue across the state of Iowa, and farmers who made only a single herbicide application suffered. Weed species shifts have also been occurring when some herbicides that aren't specifically effective on certain weeds are used. As a result, more tolerant weeds, like morning glory, burcucumber and buckwheat have increased.
Weed size, especially with marestail, giant ragweed and waterhemp, was a big factor because frequent rains prevented timely burndown, post plus residual, and/or post herbicide applications. Iowa's cool evenings didn't help weed control either, because weeds didn't effectively take up herbicides during cold conditions occurring in the post-herbicide season. To reduce costs and be good stewards of their land, many farmers in Iowa are tilling less, but this can also lead to more weed issues.
Success stories
Several farmers in Barnhart's Iowa territory had successful weed control programs this past cropping season, and most of those incorporated a multifaceted approach. No-till farmers who relied on multiple applications with multiple modes of action, and bridging the soil residual herbicides, saw the most consistent results. Bridging soil residual herbicides is when a soil residual herbicide is applied around planting, and then a post-herbicide plus a residual herbicide is applied later, usually early post.
Illinois
2015 challenges
More than any individual weed species, timeliness was by far the biggest challenge in 2015 weed control. Glenn Longabaugh, WinField agronomist, covers southern Illinois, which received heavy rain this past crop season. Farmers were able to make an initial pass, but rain prevented a second, timely pass for about a month and a half. The wet, saturated soil affected crop competition, because corn was slow to establish and canopy the weeds.
Waterhemp and Palmer amaranth were big broadleaf weed challenges, while fall panicum, barnyardgrass and johnsongrass were the biggest grass weed issues. Common weeds, like giant ragweed and cocklebur, were not as easy to control compared to previous years.
Success stories
"I can't forecast the weather, but I can say that a two-pass program provided better control and a better overall crop, nearly every time," Longabaugh notes. Farmers who used a foundational rate of a corn premix that included a group 15 (seedling shoot inhibitor) followed by a post application that included a group 27 (pigment inhibitor), saw season-long control. 
Minnesota
2015 challenges
Central Minnesota experienced more weed control challenges than a typical year for corn, reports Mark Glady, WinField agronomist. Early planting in April came with a few consequences. Many farmers applied a pre-emergence corn herbicide earlier than anticipated, and then May brought cold, wet weather that slowed crop growth. Because the crop didn't grow quickly, it took longer for it to canopy and shade out weeds. On top of that, the preemerge residual started wearing off in late May; plus, farmers weren't always able to make timely postemergence applications because of the wet conditions.
The three most common weeds from the previous season include giant ragweed, waterhemp and common lambsquarters, all of which are broadleaf weeds. On the bright side, it is a bit easier to kill weeds in cornfields compared to soybean fields. Because corn is a grass crop or monocot species, it's relatively easier to find herbicides that kill broadleaf, glyphosate-resistant weeds without damaging the grass crop.
Success stories
Despite higher weed pressure this year, Glady notes that farmers who used their set weed control plan had better luck than those who adjusted their plan. Farmers who used a) full rate of preemergence herbicides, b) broadleaf tank mix herbicide that goes well with c) postemergence glyphosate application gained the best weed control in 2015. 
Subscribe to receive top agriculture news
Be informed daily with these free e-newsletters
You May Also Like
---