Wisconsin farmers are in the Dells for the annual Corn/Soy Expo Thursday Feb. 4 through Friday, Feb. 5, at the Kalahari Conference Center with an extensive offering of educational programs, industry trade show and networking opportunities for farmers, their families and industry representatives.

Jolene Brown will be featured speakers at the Wisconsin Corn/Soy Expo.
Corn/Soy Expo begins Thursday Feb. 4, with an 8 a.m., "Early Riser" session featuring meteorologist and professor of atmospheric sciences Leon Osborn from North Dakota State University. The general session, hosted by Wisconsin Farm Broadcaster Brian Winnikins, features political commentators Barry Flinchbaugh and Jim Wiesemeyer providing lively and engaging dialogue on current issues and candidates. Rounding out the first general session is a panel of state association presidents, who will highlight issues of special interest to Wisconsin corn, soybean and pork producers.
A trade show with more than 120 exhibitors opens at 11a.m., Thursday, Feb. 4 and runs throughout the two-day event. The trade show offers a place for networking and interacting with industry representatives about new products and offerings. There's also a trade show reception Thursday evening from 5:30-6:30 p.m. and breakfast Friday morning starting at 7:30 a.m.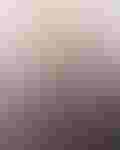 Barry Flinchbaugh will be featured speakers at the Wisconsin Corn/Soy Expo.
Annual meetings of state corn and pork groups run Thursday midday. All of these meetings are free, open to the public and no advance registration is required. The Wisconsin Soybean Association and Wisconsin Soybean Marketing Board meet in the Bamboo Conference room at noon; Wisconsin Corn Growers Association and Wisconsin Corn Promotion Board meet at noon in the Crown Palm room; Wisconsin Pork Producers start their annual meeting at 12:30 p.m., in the Tamboti/Aloeswood rooms.
Thursday afternoon educational sessions include the ever-popular pork cooking demonstration along with presentations on handling corn and soybean diseases; information on a soil health initiative; corn/soybean rotation tips; ways to protect water quality on the farm; succession planning with George Twohig, and a frank discussion of Wisconsin's year-old Implements of Husbandry legislation. University of Wisconsin soybean specialist Shawn Conley will lead hands-on sessions helping farmers identify steps to closing soybean yield gaps and asks farmers to bring their field notes to the session, scheduled for Feb.4, from 3 to 4 p.m.; repeating from 4:30 to 5:30 p.m.
Corn/Soy Expo is a great opportunity to mix farm business with family time. Members of the Wisconsin Soybean Association and the Wisconsin Corn Growers Association save significantly on registration to the two-day event, which includes free admission to the annual Pork Producers Taste of Elegance, morning coffee and rolls, two lunches, breaks, an evening reception, industry trade show and admission to all programs. Extra Taste of Elegance tickets can be purchased for family and friends at a reduced rate when registering for Corn/Soy Expo.
Reduced hotel room rates are available at the Kalahari resort Feb. 3 through Feb. 6 for registered Corn/Soy Expo attendees and all rooms include free waterpark passes. Call Kalahari at 877-253-5466 and make sure to request the Corn/Soy Expo rate. Please note that hotel policy requires advance payment for first night stay, a cancellation fee may be charged and availability of Friday and Saturday night rooms are very limited. Weekend rooms also must include a Thursday night stay.
Friday morning starts at 8a.m. with Greg Peterson, also known as "Machinery Pete," relating the latest in farm machinery market intelligence and continues with a keynote address by well-known family relationship advisor Jolene Brown presenting "Wrinkles of Wit and Wisdom." At Friday's luncheon, Wisconsin Farm Broadcaster Pam Jahnke will update the audience on markets then the University of Wisconsin Fifth Quarter will entertain the crowd. Friday afternoon's Bonus Agronomic Session features agronomist Missy Bauer answering your crop production questions and discussing her latest advice for raising corn and soybeans.
The complete Corn/Soy Expo program and event registration is available online at www.CornSoyExpo.org or at the door. Registration material also can be requested by calling the Wisconsin Soybean Program office at 608-274-7522 or the Wisconsin Corn Program office at 262-495-2232.  
Subscribe to receive top agriculture news
Be informed daily with these free e-newsletters
You May Also Like
---