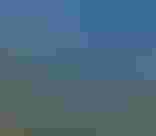 FAQ: A lot of the corn harvested this fall is very wet and has a lower than normal test weight. Some ears in a number of fields had mold developing on the corn kernels. What should farmers do with grain that's damaged or is coming in from the field as low quality corn this fall?
Answer: Provided by Steve Johnson, Iowa State University Extension farm management specialist.
Sample your fields before harvesting corn
ISU Extension specialists have been telling farmers to take the time to walk their unharvested corn fields and randomly sample corn and have it checked for moisture and test weight. If mold is present, find out where in the field and how wide spread the mold is. If mold is significant, notify your crop insurance agent immediately for any potential loss that could be covered. Quality adjustment is provided under crop insurance, which includes mold problems.
Storage and harvest management of your corn will be particularly important. Damaged kernels, regardless of the reason, should not be mixed with good quality corn. Farmers should avoid harvesting poorly drained areas of fields, and the immature corn and downed stalks. Do not mix damaged grain with good grain in storage.
Move your lower quality corn to market first
If you are storing corn on the farm, make sure you are storing the high-quality with good test weights. This corn will keep longer in storage and meet grading standards. If you plan to sell corn this fall, move your low-quality, poorer test weight corn first. Core your grain bins so the centers are removed where cracked corn kernels often accumulate.
Don't expect the low-quality corn to keep well in the bin. It will not likely store much beyond the winter months without incurring damage. Grading standards will be strictly adhered to by corn processors and some deliveries could be rejected or receive steep discounts.
Channeling of 2009 corn marketing is likely
Much of the low-quality corn will be channeled toward livestock feed. This may make corn more competitive with wheat for feed usage, especially near cattle feedlots. The longer term effect on cash price, either bullish or bearish, is still in question. Since low-quality corn does not store well, it will find its way into the cash corn market more quickly than high-quality corn. Through the winter and especially early spring months, these quality issues could prove bearish to cash prices.
Before deciding where to deliver corn, you should think about the ultimate destination for the product. Processor markets where the corn germ is extracted are going to be tough graders on foreign material and test weight.As the amount of high-quality corn is used up and the supply is reduced through the marketing year, the lower quality corn will be more available—and with less opportunity to blend it off since there won't be as much high-quality grain remaining.
Expect corn quality to be an issue throughout much of 2010. Channeling your 2009 crop—whether it's high-quality or low-quality corn--to its best use is wise in a year like this one.
If you have specific questions or need details regarding USDA farm programs, contact your local USDA Farm Service Agency office. You can also get news and information about DCP, ACRE and other USDA programs at www.fsa.usda.gov.
Two Iowa State University Extension Web sites have farm program information and analysis. They are ISU's Ag Decision Maker site at www.extension.iastate.edu/agdm and ISU Extension Specialist Steve Johnson's site at www.extension.iastate.edu/polk/farmmanagement.htm.
And be sure to read the regular column "Frequently Asked Questions about the Farm Program" that appears in each issue of Wallaces Farmer magazine and at www.WallacesFarmer.com
Subscribe to receive top agriculture news
Be informed daily with these free e-newsletters
You May Also Like
---