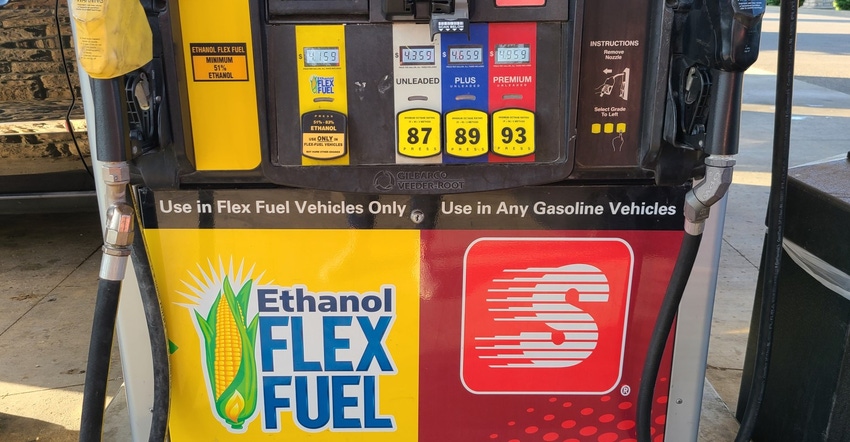 SAVINGS AT THE PUMP: Higher ethanol blends offer savings for drivers dealing with soaring prices at the gas pump.
Jacqui Fatka
The Environmental Protection Agency is under a June 3 deadline to issue final Renewable Fuel Standard volume obligations for 2022 and delayed volumes for 2021. In a meeting May 23, National Corn Growers Association President Chris Edgington defended the need for a strong RFS in a meeting with federal agency staff on the final RFS volume rule currently under review.
Edgington stressed the requirement is important as American leaders seek to lower gas prices, reduce greenhouse gas emissions and deal with inflation. Reports out of Washington indicate that EPA submitted to the White House late last month its proposal on biofuel mandates, calling for a retroactive reduction for years 2020 and 2021, then boosting it back up for this year.
Corn growers support the proposed 2022 RFS numbers, Edgington told the Office of Management and Budget and U.S. Environmental Protection Agency staff. But he reiterated NCGA's concerns with EPA's proposal of retroactive 2021 volumes below actual use and the proposed reopening and revising already final 2020 standards.
"It's important to share our perspective on corn supply and corn growers' increasing productivity and sustainability, which allow us to meet demand for food, feed, fuel and exports with bushels to spare," says Edgington. "Americans are feeling the effects of inflation, and they see the connection between high oil prices and higher food costs. Blending more ethanol, which costs less and increases the fuel supply by billions of gallons, helps in remedying this situation."
Edgington referenced a recent survey conducted by Morning Consult that showed 92% of adults are concerned about inflation, 69% are very concerned about the cost of gas, and 65% said they were very concerned about the cost of groceries. The survey also showed that consumers correctly hold higher oil prices and inflation responsible for higher food prices, not biofuels, illustrating the importance of bringing down fuel costs, Edgington notes.
Ernie Shea, president of Solutions from the Land, explains that as the White House mulls its final recommendations on where to set biofuel blending levels, the current hike in gas prices should bring with it a renewed understanding of the dependence on fossil fuels and the havoc that relationship is causing.
"Pressure is being applied on the White House by food interests to restrain ethanol blends, even though reputable research has shown no connection between ethanol and food production. In fact, average corn yields have increased by more than 25 bushels per acre since 2007, allowing farmers to grow more corn on less land and with fewer resources. This productivity growth allows farmers to meet demand across all uses of corn, including food, feed and fuel, with significant bushels to spare," the recent Solutions of the Land blog explains.
Ethanol has been priced an average of 80 cents less per gallon than unblended gasoline at wholesale through the spring. Today's technology has enabled farmers to increase yields on each acre to produce more corn for food, feed and fuel needs using less land and fewer resources, Edgington told OMB.
Shea says Solutions from the Land is also encouraging the Biden administration to take additional steps to allow more blending of ethanol into the nation's fuel supply.
"The president's emergency expansion last month of the availability of E15 year-round, setting aside summer-time restrictions, should be considered only a start. Replacing a larger percentage of petroleum gasoline with clean biofuel can provide immediate environmental, public health, national security and economic wins. The science backing this action is sound and it's time to carry it out," he writes.
Future RVO levels
A consent decree worked out between EPA Agency and biofuel trade association Growth Energy would require EPA to propose the Renewable Volume Obligations for 2023 no later than September 16 and then finalize those targets by April 28, 2023. Growth Energy filed suit against EPA in April, asking a court to impose a schedule on the agency for setting the RVOs.
Growth Energy CEO Emily Skor called the new timeline a "significant victory in our mission to ensure certainty when it comes to biofuel blending, especially as we face a new era of the RFS."
Each year through 2022, EPA is required to issue a rulemaking establishing the percentage of renewable fuel or the RVO that obligated refiners and importers must blend to ensure that annual renewable fuel volume requirements established by statute are met. Failure to issue RVOs on time undermines the RFS by eliminating prospective, market-forcing blending obligations, and by creating uncertainty in the market for obligated parties and renewable fuels producers alike, Growth Energy says.
About the Author(s)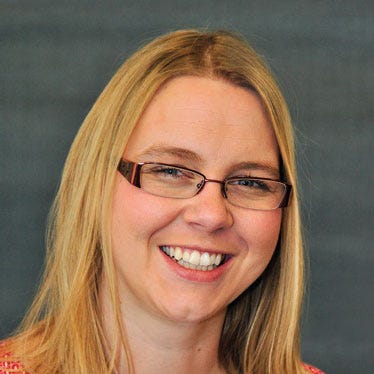 Policy editor, Farm Futures
Jacqui Fatka grew up on a diversified livestock and grain farm in southwest Iowa and graduated from Iowa State University with a bachelor's degree in journalism and mass communications, with a minor in agriculture education, in 2003. She's been writing for agricultural audiences ever since. In college, she interned with Wallaces Farmer and cultivated her love of ag policy during an internship with the Iowa Pork Producers Association, working in Sen. Chuck Grassley's Capitol Hill press office. In 2003, she started full time for Farm Progress companies' state and regional publications as the e-content editor, and became Farm Futures' policy editor in 2004. A few years later, she began covering grain and biofuels markets for the weekly newspaper Feedstuffs. As the current policy editor for Farm Progress, she covers the ongoing developments in ag policy, trade, regulations and court rulings. Fatka also serves as the interim executive secretary-treasurer for the North American Agricultural Journalists. She lives on a small acreage in central Ohio with her husband and three children.
Subscribe to receive top agriculture news
Be informed daily with these free e-newsletters
You May Also Like
---