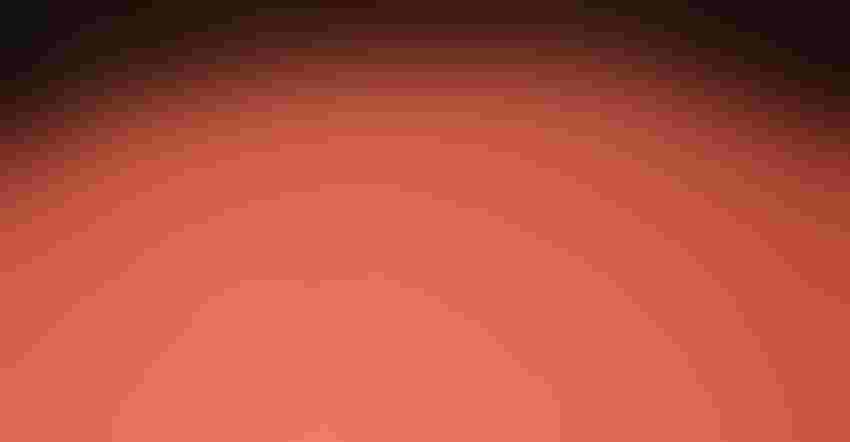 TAKE SECOND LOOK AT SEEDING RATE: If you must make cuts this year, could you trim seed costs without affecting yield by backing off on seeding rate? Agronomists say this strategy may help some farmers.
You're likely looking for ways to trim corn production costs without hurting yields because corn prices are relatively low, squeezing margins. Some people may have no other option than cutting budgets this year. Ag economists claim some lenders will demand it.
What if you were told you had to cut corn production costs by $40 per acre for 2017 vs. 2016? Could you do it? Where would you look first?
Here are six places to start. These tips are provided by Jeff Nagel, an agronomist with Ceres Solutions, Lafayette, Ind., and Darrell Shemwell, manager of the Poseyville branch of the Posey County Co-op in southwest Indiana. Both are certified crop advisers.
1. Seed costs. Seed is a big-ticket item — maybe the biggest today, Nagel says. And he realizes that cutting inputs without reducing yield isn't easy. He also knows reducing yield is counterproductive.
"Select hybrids with high yield potential," Nagel says. "Evaluate whether you need all of the insect-protecting traits. Perhaps use a lower-cost seed and scout acres. Understand that there is no rescue treatment for corn rootworm larvae, and second-generation corn borer is difficult to scout and treat timely. First-generation European corn borers and western bean cutworm can be managed with scouting and treating when needed."
2. Seed treatments. This may be a place where you can save a few dollars if you've been using the more expensive treatments, Shemwell says. In his area, using a hybrid without the corn rootworm trait, if planting into soybean stubble, could save a few dollars, too.
3. Seeding rates. Revisit seeding rates and plant population goals, Nagel says. Are you optimizing seeding rates based on the hybrids planted, seed costs and expected corn price per bushel?
4. Nitrogen program. What form, amount and placement of nitrogen are you using? Nagel says this is definitely a question worth asking. Many states have N-rate calculators based on extensive research and on-farm trials that can help pinpoint rates based on soil type and location. Ask your Extension educator how to access these calculators, Nagel suggests.
Besides application rates, could you increase N efficiency by using split applications or N stabilizers?
5. Starter fertilizer. Take a hard look at your starter fertilizer rates, Shemwell suggests. If you reduce starter pop-up rates by 1 gallon per acre, you could save $3 to $6 per acre, depending upon the product you're using, he observes. "Plus, look at cutting out additives that have not proven themselves in the past," he adds.
6. Phosphorus and potassium strategies. Nagel asks, "Are you using an intensive soil-testing program that allows you to target fertilizer where best utilized in the field?" He emphasizes that soil testing is key to being able to cut P and K rates and know you shouldn't impact yields.
"If you've been applying fertilizer for two crops at once, maybe just apply the annual application for this next year this time," Nagel suggests. "And if you do cut rates for P and K, don't just do it across the board. Target high-testing areas for rate reduction, and save low-testing areas until last for any rate reduction."
Subscribe to receive top agriculture news
Be informed daily with these free e-newsletters
You May Also Like
---