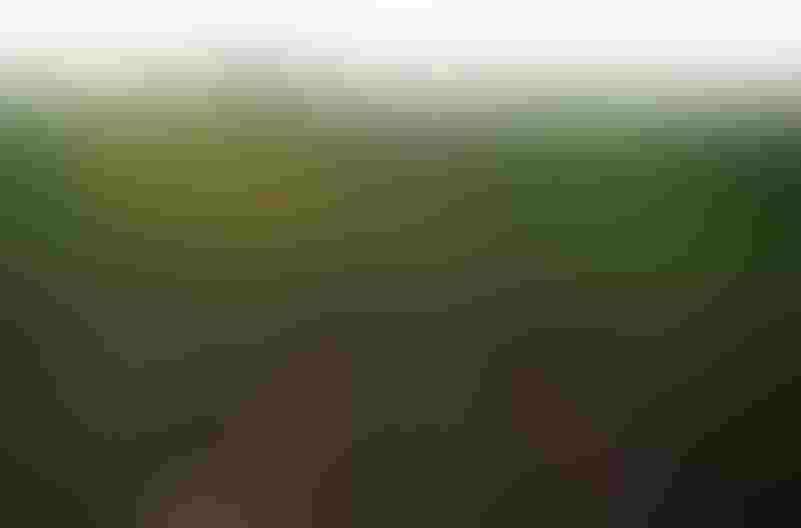 1. Corn hail damage decisions. Some areas in the Corn Belt have had severe weather cause damage to planted corn. Experts at Dekalb offer three tips for assessing hail damage and making decisions about replanting corn.
·  Stand loss and loss of leaf area for photosynthesis are the primary yield reducers in hail damaged corn.
·  Assessment of damage to the growing point and leaves will guide decision making.
·  Wait a minimum of 5 days before making any replant decisions.
Read more about early-season hail damage decisions from Dekalb.
2. China to purchase 200,000 mmt soybeans. A purchase agreement was signed in Des Moines on Thursday that will send four Panamax ships full of U.S. soybeans  to China during the next marketing year, according to the Iowa Soybean Association.
China Jiusan, one of the largest soybean crushers in China, agreed to buy 200,000 metric tons of soybeans from Zen-Noh Grain Corp., a grain trading company based in Mandeville, La. The action occurred during a contract signing ceremony hosted by Iowa Economic Development Authority at the state capitol. The deal is worth an estimated $100 million and was one of several contracts and memorandums of understanding (MOU) signed between Chinese government and business representatives and Iowa agriculture and business officials.
Read more about the soybean purchase agreement from Iowa Soybean Association.
3. Fertilizer outlook. Rabo AgriFinance has published a new report on the global fertilizer outlook through Q2, finding a deteriorating trend in fertilizer price.
China has exported significant volumes in its high tax season, and phosphate and urea prices will feel downward pressure as China exports even more in its low tax season.  Fertilizer prices in the U.S. will be under downward price pressure from fading demand; prices in Q1 were elevated due to supply chain bottlenecks and a compressed application window. For urea, there could be a limited upside originating from Ukraine if market sentiment is impacted by a rationed supply from the country.
Read more about the global fertilizer outlook from Rabo AgriFinance.
4. Pesticide use in U.S. agriculture. The USDA ERS recently released information about pesticide use in the U.S. from 1968 to 2008. The report showed insecticide use decreasing, while herbicide use has increased.
Most acres planted with major crops (particularly corn and soybeans) were already being treated with herbicides by 1980, so total pesticide use has since trended slightly downward driven by other factors, to 516 million pounds in 2008.
View the results and graphs from the study.
5. A different take on Beanie Babies. While we take our jobs very seriously at CSD, we also like to have some fun. Digital Editor Jen Koukol shot some photos of emerging soybeans and corn seedlings, and came up with a clever meme. It was posted to the CSD Facebook and Twitter accounts. Enjoy, and share!
Post by Corn & Soybean Digest.
About the Author(s) Jen grew up in south-central Minnesota and graduated from Minnesota State University, Mankato, with a degree in mass communications. She served as a communications specialist for the Minnesota Soybean Growers Association and Minnesota Soybean Research and Promotion Council, and was a book editor before joining the Corn & Soybean Digest staff.
Subscribe to receive top agriculture news
Be informed daily with these free e-newsletters
You May Also Like
---