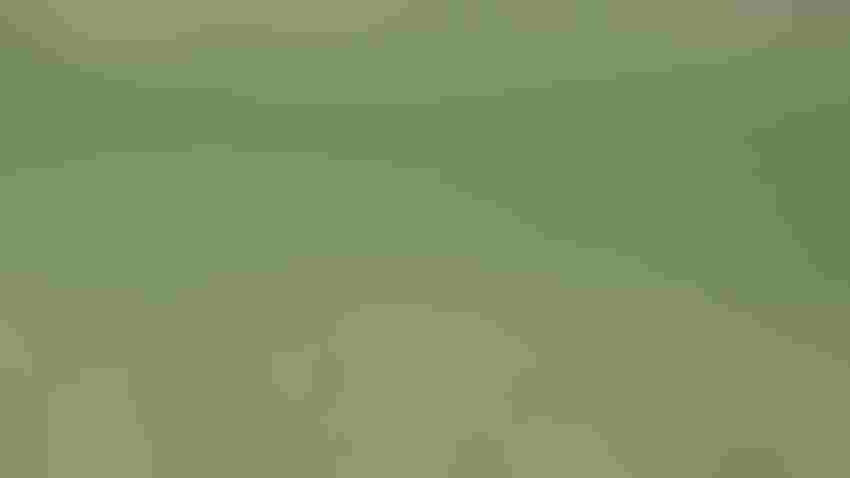 GOOD START: Corn got up quickly due to warm weather in May. Note how many of the flags are blue in these two check areas. Plants next to a blue flag emerged seven to eight days after planting.
Photos by Tom J. Bechman
If the 2023 growing season was a theatrical play, it would feature three acts. Favorable weather in May turned into a very dry late May and June. Many areas fell into drought, according to weather forecasters. Then rains returned with mild temperatures. Pollination in many areas went off without a hitch. Grain fill started with a flourish, but then a second drought developed, starting in late August.
The epilogue is yet to be written, because many fields aren't harvested, including the Corn Watch '23 field. What's unknown is how much two droughts will impact yields. Will the nearly ideal pollination and early grain fill period sandwiched between early and late droughts salvage top corn yields?
"Despite everything, based on estimates in mid-September, yields could still easily top 200 bushels per acre," says Dave Nanda, director of genetics for Seed Genetics Direct, sponsor of Corn Watch '23. "There were two hybrids planted in the Corn Watch field. One was impacted more by drought than the other. The hybrid with issues aborted tip kernels. Those kernels were deep but not plump."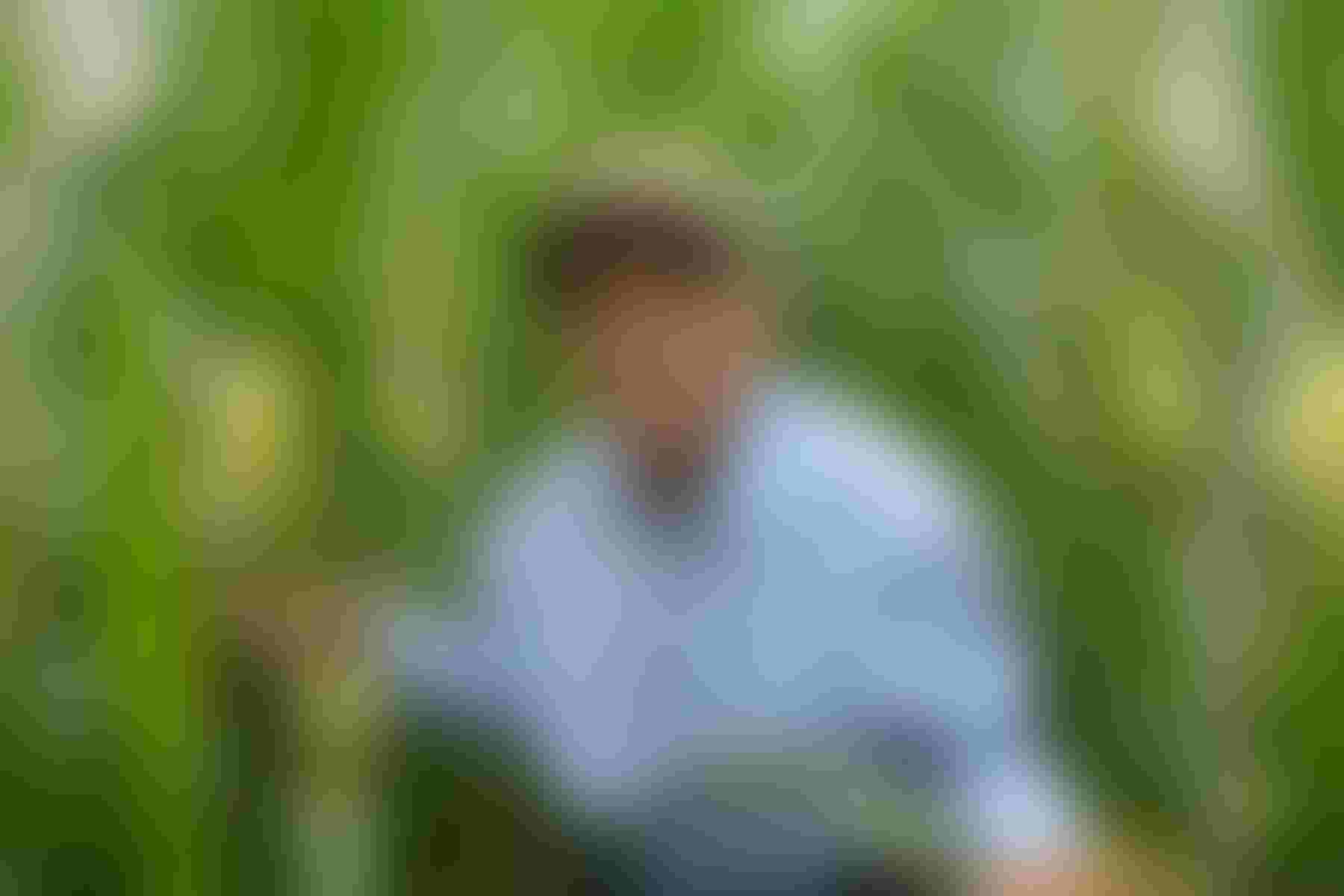 ALL SMILES AT POLLINATION: Dave Nanda was happy with what he saw when he checked the Corn Watch field in July, as pollination was underway.
Breaking down the season
Here's Nanda's description for the three acts of "A Tale of Three Seasons in One":
1. Good start, then dry. The Corn Watch field was planted on May 11. Warm weather favored quick germination and emergence for the second year in a row. By the eighth day after planting, a high percentage of plants had emerged. Three small plots within the field were flagged to monitor if emergence was uniform. All three plots passed with flying colors, with only a small number of late-emerging plants.
"Then it just stopped raining for about six weeks," Nanda says. "Corn rolled as a defensive mechanism, and people were afraid that meant yield loss. The ability for leaves to roll is a good thing, conserving soil moisture. Saving grace during this period was that it was not hot, like 2012."
2. Heavens open. Rains returned around July 1 in most areas, and good moisture held until mid-August. Pollination was successful. "Things were so good that many plants shot a second ear," Nanda recalls. "People got excited, dreaming about big yields. However, second ears rarely develop into mature ears at harvest. That same thing happened this year. Very few second ears will contribute to yield. But that's normal."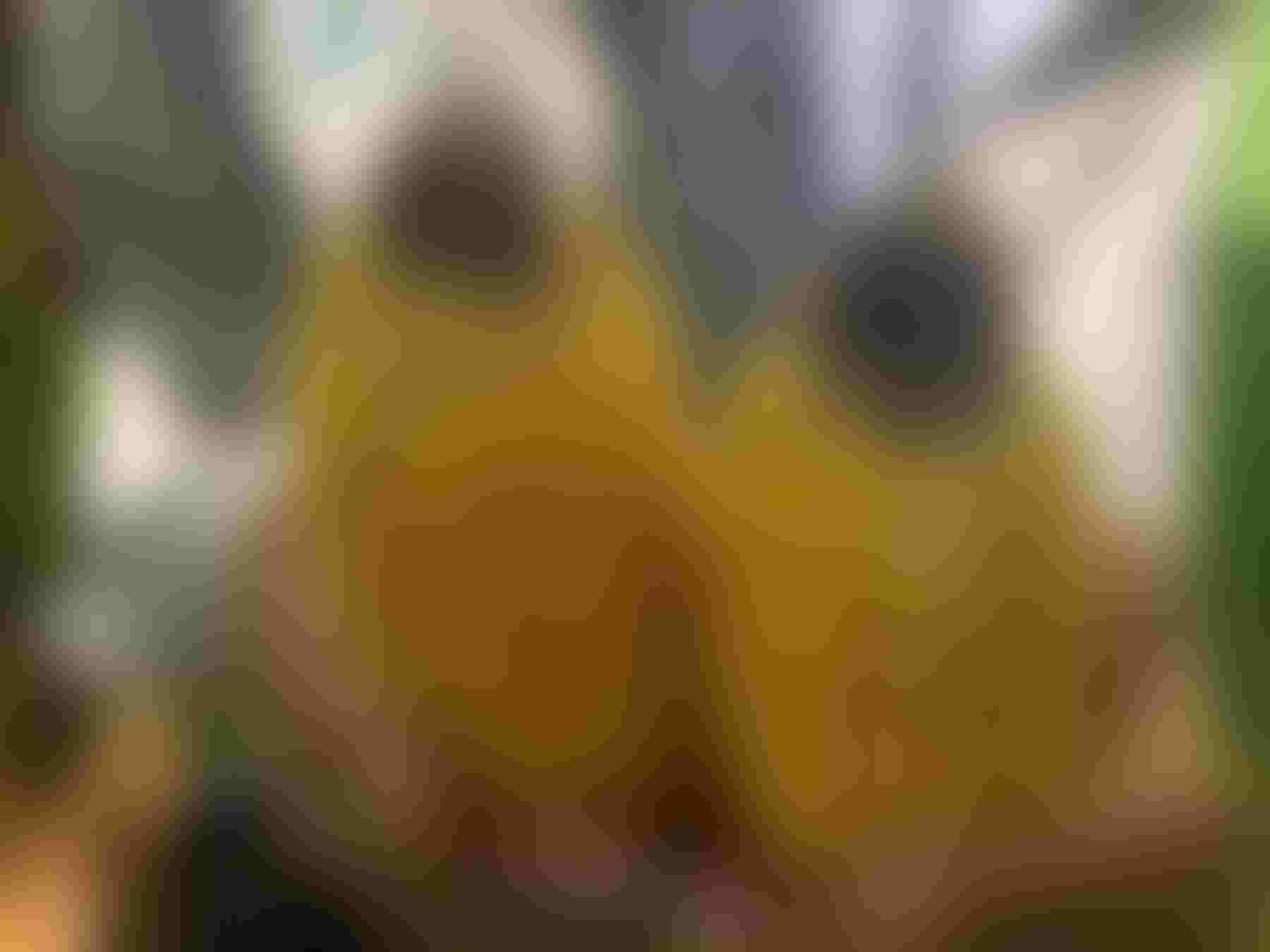 TOUGH FINISH: Dry weather morphing into the second drought of the season in late August and September caused some ears to abort tip kernels. One hybrid was impacted more than the other in the Corn Watch field.
3. Drought returns. Rains dried up by mid-August, and by early October, many areas were back in some phase of meteorological drought. Nanda found one hybrid in the Corn Watch field didn't handle stress well, but the second hybrid did. It aborted fewer kernels, and its kernels were plumper, looking nearly normal.
The combine equipped with a yield monitor will write the closing act. Stay tuned!
Subscribe to receive top agriculture news
Be informed daily with these free e-newsletters
You May Also Like
---