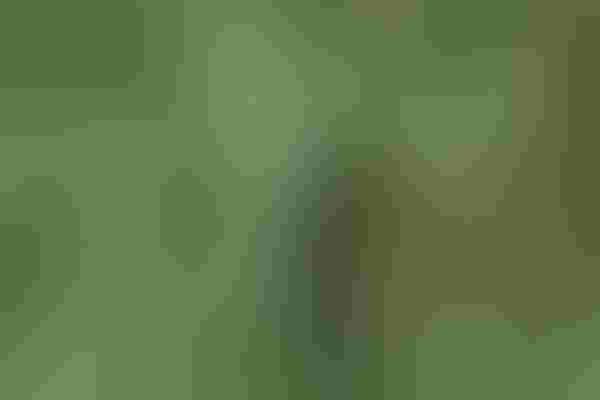 Over the last several months, some people inside and outside of agriculture have been concerned over the sale of alfalfa farms in Vicksburg, Ariz. and near Blythe, Calif. to the dairy company Almarai of Saudi Arabia.
The issue was fueled in part by general media reports which played up the point that some Arizona and California alfalfa, grown with local and regional water supplies in generally dry, arid conditions over time, is exported to other countries.
Currently, about 25 percent of California-grown alfalfa hay is exported to countries including Saudi Arabia, also an arid area similar to Arizona and California.
Water is used to produce almost every product sold today. In reality, many farmers and other business people cannot afford to stay in business without exporting products.
In fact, about two of every five acres of crops grown by U.S. farmers are exported which helps producers spread out the costs of doing business. This necessary commerce creates jobs at home. Expanded sales overseas help make products more affordable for all, including consumers in the USA.
More than a decade ago I walked the fields on the Arizona farm near Vicksburg recently sold to the Saudis. It was a well-managed farm with a good owner who grew alfalfa and other crops. Decades before, the same ground grew high quality vegetables.
Just a few weeks ago I drove by the same Vicksburg farm. The farm had changed with new Saudi-style hay sheds filled with alfalfa hay. It was a 'neat as a pin' operation with fields of mature and just planted alfalfa.
While I'd prefer to see local farms owned by local people, business sometimes does not work that way. I don't have a problem with the new out-of-country land owners and them sending their alfalfa overseas. Alfalfa was previously grown on the farm, and may have been exported, so that's perhaps nothing new.
According to sources, the new owners are utilizing subsurface drip irrigation to maximize water use, will purchase inputs locally which will support the local economy (as did the previous owners), and will pay taxes - just like every other business.
Overall, odds are they will be good stewards of the land, again just like the previous owners.
I think much of the concern about the new owners is more about growing alfalfa itself. For years, alfalfa has received a bad rap for the amount of water required to grow the crop. Some claim too much water is required to grow the crop while in reality alfalfa uses less water than some other crops.
Some consumers forget that most alfalfa is fed to dairy cows which in turn produce milk. Some of it is turned into cheese and ice cream which are consumer favorites.
Water is used by every business sector. According to information gleaned online, about 13 tonnes of water are required to manufacture one smartphone; that's about 3,840 gallons per phone. Globally, one billion phones were manufactured last year which used an estimated 3.8 trillion gallons of water.
In comparison, it takes 400 gallons of water to make a cotton t-shirt. As it turns out, agriculture could be a water miser in comparison.  
Subscribe to receive top agriculture news
Be informed daily with these free e-newsletters
You May Also Like
---