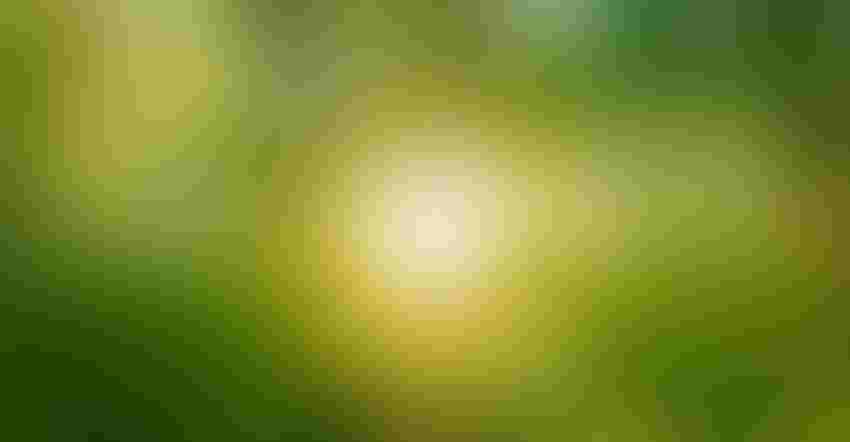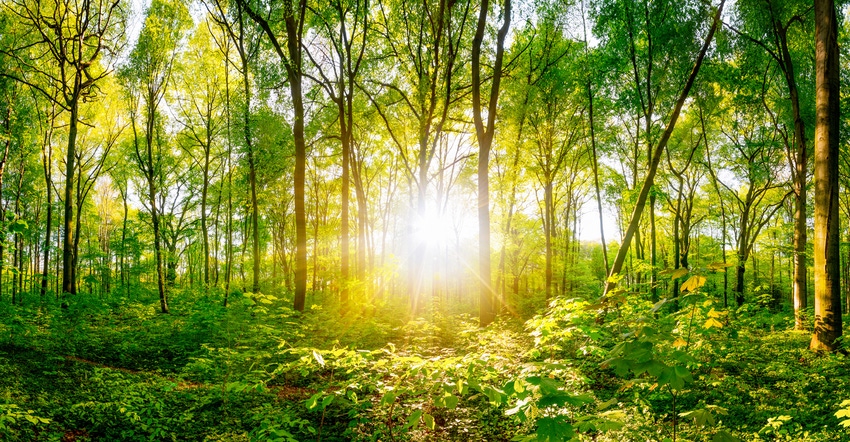 Rapid white oak mortality was first observed in parts of Missouri in 2012. As its names implies, oak trees, particularly white oaks, decline and die within a given growing season or two.
In 2014, the Missouri Department of Conservation conducted a survey interviewing district foresters, private landowners, consulting foresters and other land managers to determine the extent of RWOM and possible factors contributing to the die-off of white oaks. Listed below are a few of the major findings from their 2014 RWOM survey:
RWOM was common on dominant and co-dominant white oaks with more than a 10-inch diameter at breast height growing on high-quality sites and on lower slopes of all aspects next to seasonal drainages.

Mortality occurred on protected and exposed aspects with 12% slopes.

Surface soil textures were loams, and silty and sandy loams with low water-holding capacity, and a third of sites had restrictive layers at the 1- to 5-foot soil depth.

Most oak mortality was found on Salem Plateau of Ozark Highlands in southeast Missouri, but also on a few distant sites in northeast and western Missouri on glaciated plains and the Osage plain, respectively.

Stressed-related secondary agents such as Armillaria, Hypoxylon, Phytophthora two-lined chestnut borer, and ambrosia beetles were implicated.

Symptoms included branch dieback, cankers, fallen bark, wilted leaves still attached, and trees dying within one season.

Site conditions and management activities included severe drought, late spring freezes and frosts, flooding, insect defoliation, timber stand improvement, timber sales and salvage cuts, and moderate to severe burns.
The puzzling thing from the Missouri survey was trees were dying on sites that have should been favorable for their growth. With the exception of the severe 2012 drought, no dominant factor appears to explain rapid tree mortality.
In Illinois, we also are seeing a similar pattern of oak mortality, but in a different light. Oaks are rapidly dying in areas that were once native prairies much different from the Ozarks. Yes, Illinois trees also experienced the 2012 drought, but reports I have received and sites I have visited suggest other chronic factors may be involved, specifically herbicide drift and the widespread occurrence of oak wilt.
However, it usually takes years for white oaks to die compared with highly susceptible red oaks. It is usual for a pest or disease to kill a tree within one growing season, Dutch elm disease notwithstanding. However, if a tree has been chronically stressed for any reason, it may only take one additional factor to be the proverbial straw that breaks the camel's back.
So, what are we going to do about this? Beginning in 2018, the Illinois Department of Natural Resources Forest Health program, in cooperation with the Illinois Department of Agriculture, began gathering leaf samples from affected trees and related field data.
Samples have been sent to a testing lab and we are awaiting the results. In addition, a RWOM survey has been sent to IDNR district foresters, consulting foresters and landowners to gather more information on the extent of the problem.
If you have woodlands or oak trees rapidly dying, and would like to participate in the survey, please contact me, and I will be glad to send the survey to you. Data from this survey will be used to help us further determine the extent of the problem, possible common threads responsible for oak mortality, and to provide best management practices for protecting our valuable oak resource.
Fredric Miller is a horticulture professor at Joliet Junior College, and a senior research scientist in entomology at The Morton Arboretum in Lisle, Ill. Email your tree questions to him at [email protected].
Subscribe to receive top agriculture news
Be informed daily with these free e-newsletters
You May Also Like
---