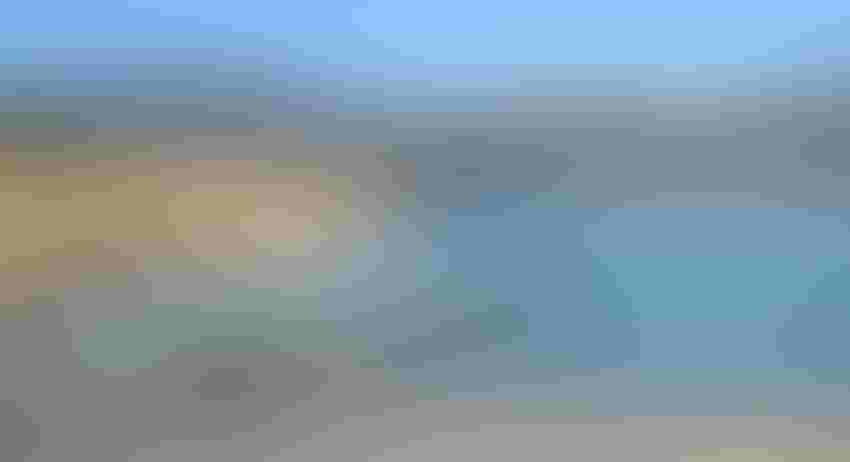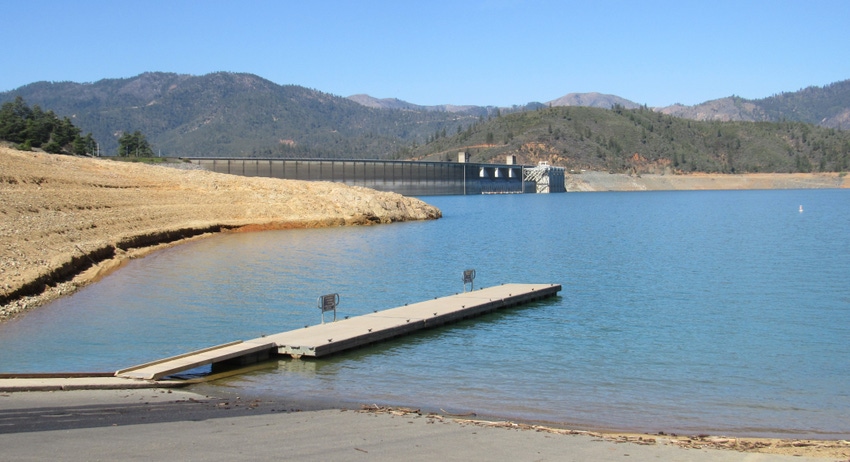 Shasta Lake, the centerpiece of the federal Central Valley Project, was at 52% of capacity and 61% of its seasonal average as of April 21, according to the California Department of Water Resources.
Tim Hearden
President Joe Biden is convening a White House panel to address drought in the West, focusing on immediate financial and technical assistance for affected irrigators and Native American tribes.
The working group will be led by the Interior and Agriculture departments and coordinate with other federal agencies as well as state, local and tribal governments to address the needs of suffering communities, the USDA explained.
The panel, which was announced during Biden's April 21 National Climate Task Force meeting, will take a proactive approach to providing drought assistance while working to build long-term resiliency to water shortages, Interior Secretary Deb Haaland explained.
"In the United States, intense droughts threaten major economic drivers in rural communities such as agriculture and recreation, disrupt food systems and water supplies, endanger public health, jeopardize the integrity of critical infrastructure and exacerbate wildfires and floods," USDA Secretary Tom Vilsack said in a statement.
"With our interagency working group, we will collaborate with tribes, agricultural producers, landowners, and rural communities to build regional resilience to drought," he said.
Related: Drought takes hold in West after second dry winter
Officials said the group will develop longer-term measures to build drought resiliency in communities while protecting the environment, including through a commitment to strengthen the Barack Obama-era National Drought Resilience Partnership. Among its projects, the NDRP works to develop innovative, science-driven solutions to water supply challenges.
The USDA also touts Biden's infrastructure bill, which outlines $111 billion for drinking water infrastructure; $50 billion for various drought, wildfire and agricultural resources management infrastructure investments; $45 billion for lead pipe cleanup; and $10 billion to monitor drinking water, according to the Association of California Water Agencies.
Groups press Biden
A coalition of more than 200 farm and water organizations from 15 states that has been pushing to fix the region's crumbling canals and reservoirs has complained that Biden's American Jobs Plan doesn't provide enough funding for above- or below-ground storage.
The groups, including state Farm Bureaus, the Family Farm Alliance and Western Growers, said in early April they would urge the federal government to further bolster investment in the nation's aging water facilities.
The groups, which collectively represent $120 billion in agricultural production from Hawaii to Kansas, have been advocating since January for rehabilitation of existing canals and reservoirs that were built more than 50 years ago and are in desperate need.
Related: Drought hitting home in California, Arizona
Groups have pressed federal agencies to do more to address water quantity issues, particularly in light of the USDA's roles in the NDRP and in then-President Donald Trump's Water Subcabinet, which was tasked with improving federal water infrastructure and prioritizing access to essential water supplies for Americans.
After a second straight drier-than-normal winter, the West is experiencing what the National Oceanic and Atmospheric Administration is calling the most significant spring drought since 2013, affecting an estimated 74 million people. Farmers throughout the region are grappling with water cutbacks and, in California, tighter restrictions on pumping groundwater.
California Gov. Gavin Newsom on April 22 declared a drought emergency in Sonoma and Mendocino counties, and said a broader drought declaration could come as conditions change, Fox News reported. Officials and farmers in the agriculture-rich Central Valley had hoped he'd issue a statewide declaration.
More for SJ Valley
Rep. Jim Costa, D-Calif., who is on the House Agriculture Committee, encouraged Newsom to focus on the needs of "the breadbasket of California" – the San Joaquin Valley.
"We must use all the tools in our water toolbox to get through this crisis," Costa said. "We need flexibility and reassurances that we balance supporting communities, farmers and environmental needs. I am hopeful that the state and federal governments will work together in managing this drought and I will advocate and push for the resources necessary to help the valley through this difficult time."
About the Author(s)
Subscribe to receive top agriculture news
Be informed daily with these free e-newsletters
You May Also Like
---