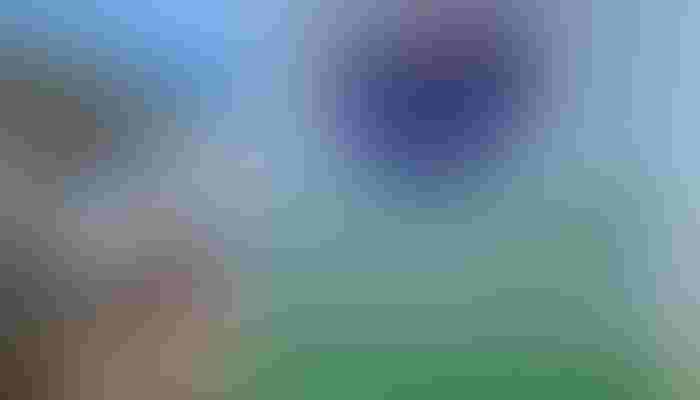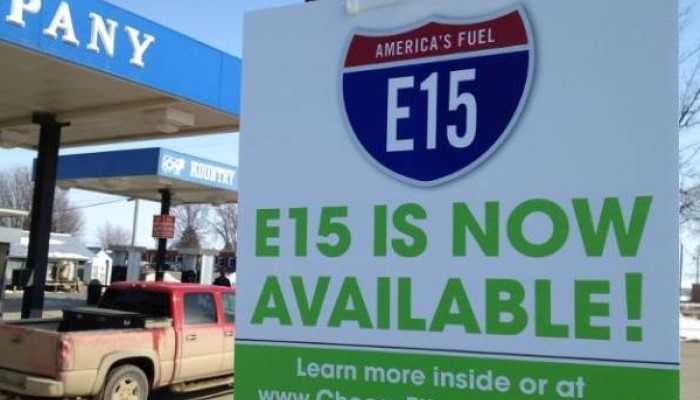 CHEAPER GAS: Lifting summertime restrictions on E15 will ensure continued access to a fuel that has been saving drivers as much as 50 to 60 cents a gallon in recent weeks, offering working families relief at the pump at a time when they need it most, says Growth Energy CEO Emily Skor.
Iowa Renewable Fuels Association
The last time a sitting president visited an ethanol plant was to announce the availability of year-round E15 by then President Donald Trump. With President Joe Biden's visit to an Iowa ethanol plant on April 12, he too offered a path forward for year-round E15 use after Trump's attempt was previously struck down by the courts.
Under Biden's request, the Environmental Protection Agency is going to issue an emergency waiver to allow E15 gasoline sales to continue.
"With this waiver, on June 1, you're not going to show up at your local gas station and see a bag over the pump that has the cheapest gas. You're going to be able to keep filling up with E15," states Biden. 
While sharing the impacts of the rising costs to Americans and the impact of the Russian-Ukraine conflict, Biden says "homegrown biofuels have a role to play right now – right now – as we work to get prices under control to reduce the costs for families."
"And we're not just learning and leaning on our reserves or our allies and partners to help bring down gas prices and to power the nation. We're leaning on you, our farmers, our biofuel refiners," Biden told those in attendance, which garnered applause.
Robert White, vice president of industry relations at the Renewable Fuels Association, says in discussions with retailers who offer E15 they're very encouraged by the announcement and anticipate being able to continue to offer the higher fuel blend without any hiccups.
Related: Biden announces E15 waiver extension during Iowa visit
It is hard to predict the demand picture under the expanded E15 scenario, but lower estimates of a continued status quo indicate at least 300 million gallons of additional ethanol could be used by consumers with the year-round use of E15. "But if you are expanding the number of E15 stations and E85 at a clip that they have this year, especially in the last few weeks when the weather allows for station development, I could see us quickly climbing from there," White says.
White says some stations are replacing the current Unleaded 87 blend of E10 with the Unleaded 88 blend of E15 as the base unleaded gasoline offered. For those stations, they offer E15 regular, E15 midgrade and E10 premium. If more retailers move to this, it will also create increased demand for ethanol.
RFA released a new analysis that found sales of E15 blended gasoline hit a record 814 million gallons in 2021. The 2021 volume represented a 62% increase over the prior year and was nearly double pre-pandemic sales volumes in 2019. White adds that E85 sales in California are "off the charts" given the large differential cost advantage.
According to the National Corn Growers Association, if just one-third of regular E10 fuel sales were replaced with E15, it would fully replace all gasoline from previously imported Russian oil.
Expanding where E15 is offered
Growth Energy reports that E15 is available at more than 2,600 gas stations across 31 states. In tandem with the visit, USDA announced additional money through its Higher Blends Infrastructure Incentive Program. White adds the President's announcement provides additional incentives for some retailers to make investments in higher blend infrastructure.
USDA announced funding in seven states to build infrastructure to expand the availability of higher-blend renewable fuels by approximately 59.5 million gallons per year. States included in this investment are California, Delaware, Illinois, Maryland, New Jersey, New York and South Dakota. For example, in Illinois, Power Mart Express Corp., DBA PME, is receiving a $2.9 million grant to increase ethanol sales by 17.5 million gallons per year. This project will replace 293 dispensers and 30 storage tanks at 15 fueling stations in Chicago, Maywood, Cicero, Des Plaines and Wilmington.
Related: E15 limitations causing angst for farmers
USDA announced $100 million in new funding for grants for biofuels infrastructure to make it easier for gas stations to sell and to significantly increase the use of higher blends of bioethanol and biodiesel at the pump. The funding will provide grants to refueling and distribution facilities for the cost of installation, retrofitting or otherwise upgrading infrastructure required at a location to ensure the environmentally safe availability of fuel containing ethanol blends of E15 and greater or fuel containing biodiesel blends B-20 and greater. USDA will also make funding available to support biofuels for railways as a means of assisting with supply chains and helping to reduce costs for consumer goods and transportation.
White says this $100 million in matching grants provided to fuel retailers is a "long-term play with no effect on this summer's sales." However, the first round of HBIF funds is already seeing results for increased ethanol blending.
As part of the Pandemic Assistance for Producers initiative, USDA is providing up to $700 million in funding through a new Biofuel Producer Program. The Program will support agricultural producers that rely on biofuels producers as a market for their agricultural products. By making payments to producers of biofuels, the funding will help maintain a viable and significant market for such agricultural products. Producers can expect awards before the end of April.
Permanent E15 fix needed
Efforts to permanently allow for year-round E15 sales continue to gain momentum in both the U.S. House and Senate. This emergency waiver will create 13 months of certainty, but the same issues will still be present in 2023. White says biofuel supporters continue to push on all fronts, including legislative, regulatory and state-level avenues, to achieve expanded ethanol use.
In a Brownfield report, Rep. Angie Craig, D-Minn., credits House leadership for pushing the administration toward allowing E15 sales this summer. "Speaker Pelosi, I'm going to just say, I've heard her say the word 'ethanol and E15' more in the last two weeks than I have in the last three years serving in Congress," Craig says.
The bipartisan Home Front Energy Independence Act puts into law a ban on Russian oil and opens up the use and production of biofuel. Specifically, the legislation combines parts of several of the past bills that would make E15 available year-round, among other things. The current excess ethanol capacity domestically is nearly the same as the amount of Russian gas the U.S. had been importing: roughly 83 million barrels versus 87 million barrels.
Related: EPA says allowing year-round E15 in discussions
The Home Front Energy Independence Act combines elements of several of senators' previous bills aimed at supporting and incentivizing the use of biofuel, including the Biofuel Infrastructure and Agricultural Product Market Expansion Act of 2021, the Consumer and Fuel Retailer Choice Act, the Low Carbon Biofuel Credit Act, and the Biodiesel Tax Credit Extension Act of 2021. 
The Consumer and Fuel Retailer Choice Act would extend the Reid vapor pressure (RVP) volatility waiver to ethanol blends above 10%. It would increase market access and continue to allow retailers across the country to sell E15 and other higher-ethanol fuel blends year-round, eliminating confusion at the pump.
Subscribe to receive top agriculture news
Be informed daily with these free e-newsletters
You May Also Like
---