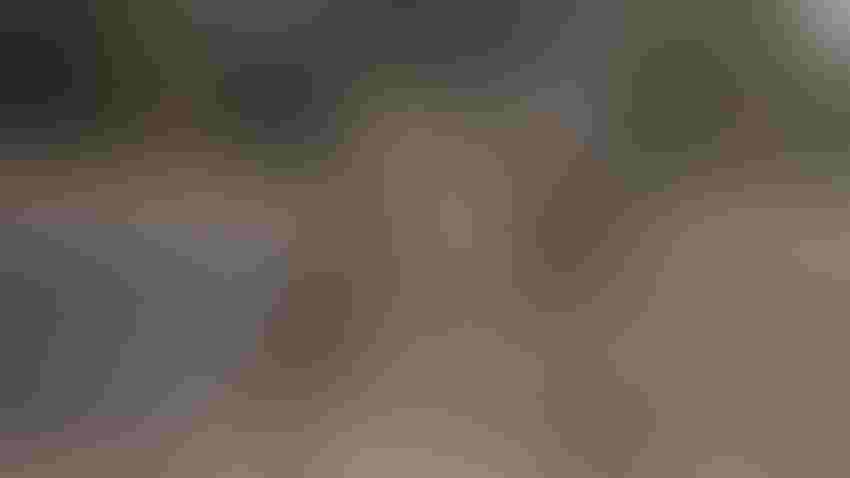 HOLDING OFF: Farmers fear an early frost in the fall can bring an abrupt halt to the growing season, but history shows that those first frosts are coming later.
calebbodaniel/Getty Images
From an agricultural viewpoint, a frost in late September or early October usually brings an end to the cropping season in Minnesota's agricultural counties. That characteristic has shifted over time with climate change, as decades ago some season-ending frosts would occur in late August or early September.
From Minnesota long-term climate station records located in the heart of agricultural counties, I find the following earliest frost dates that ended the cropping season.
Crookston (northwestern Minnesota). Aug. 13, 1964

Morris (west-central Minnesota). Aug. 23, 1891

Windom (southwestern Minnesota). Aug. 20, 1950

Rochester (southeastern Minnesota). Aug. 30, 1915

Willmar (central Minnesota). Sept. 3, 1974
A further study of average fall season first frost dates from these long-term climate stations shows a shift to later dates over the past three decades (since 1991). Here are the dates for average first autumn frost from 1991-2022 along with the difference in days from the approximately 100 years of climate data prior to 1991.
Crookston. Sept. 22, four days later than previous records indicate

Morris. Oct. 3, 10 days later than previous records indicate

Windom. Oct. 3, 13 days later than previous records indicate

Rochester. Oct. 5, 12 days later than previous records indicate

Willmar. Oct. 5, nine days later than previous records indicate
These shifts are meaningful in extending the growing season for Minnesota farmers, or at least extending the field-drying season for crops that have already matured. This has been to crop producers' benefit, especially in seasons with late planting dates.
Cold temperature shift
Another observable shift in climate behavior can be found by examining the all-time cold temperature records for September. These records are getting to be quite old, as fewer and fewer cold temperature records are being set at that time of year in Minnesota. Here all the date for all-time cold temperatures measured in these same agriculture regions of the state.
Crookston. 11 degrees F on Sept. 26, 1893

Morris. 20 degrees on Sept. 22, 1974

Windom. 18 degrees on Sept. 22, 1913

Rochester. 22 degrees on Sept. 28, 1942

Willmar. 19 degrees on Sept. 22, 1974
Since 1991 — a period of 32 years — Willmar, Rochester and Windom have reported a first autumn frost in September only 11 times, meaning that in two years out of three, the cropping season has not ended until sometime in October. It is absolute truth to say that today's Minnesota farmers are certainly not farming in the same climate that their predecessors did.
More on Minnesota's weather history is available in my book, the Minnesota Weather Almanac second edition, available at most bookstores or through the Minnesota Historical Society Press.
Seeley is an Extension professor emeritus of meteorology and climatology at the University of Minnesota.
Subscribe to receive top agriculture news
Be informed daily with these free e-newsletters
You May Also Like
---