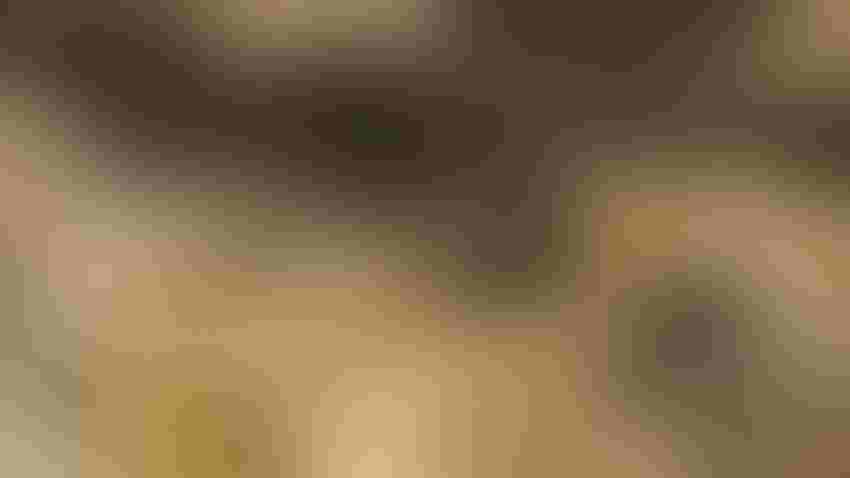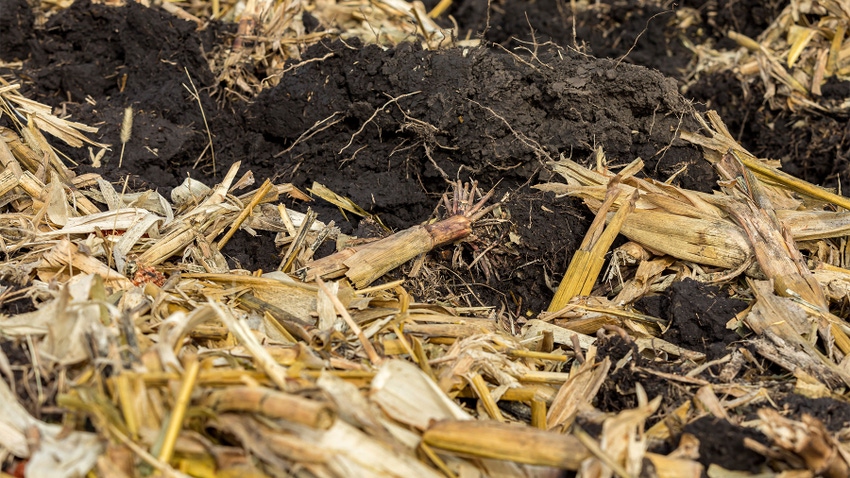 TILLAGE BENEFITS: Various conservation tillage practices benefit soil health and water quality, and as of late, Minnesota farmers have shown interest in implementing strip tillage.
JJ Gouin/Getty Images
Summer field days and farm trade shows clearly indicate a significant increase in farmer interest in strip tillage. After a decade or more of steady growth, farmer experience coupled with modifications in equipment have addressed most of the early concerns with implementing strip till across the wide range of soils found in Minnesota.
Strip till could appropriately be labeled "precision tillage," as the practice combines the best in tractor guidance technology to create tilled strips in which crop rows are planted alternating with untilled strips between rows. The precise placement of fertilizer in the strip means that nutrients are directly below the plants, allowing for improved uptake and efficiency.
Estimates suggest that strip-till acreage is growing at more than 5% per year and is on pace to become the predominant tillage system in Minnesota in the next two or three years. Manufacturers report difficulty in keeping up with demand for new machines, and a secondary market is emerging for used machines. Options are available for fertilizer application, tillage type (shanks or coulters) and row spacing. Liquid manure application is also becoming a reality in strip till.
Those who have looked into strip till are no doubt aware of one of the primary limitations — they don't give the machines away. This is true, but obviously many farmers are penciling it out over enough acres and years to make it work. The Minnesota Department of Agriculture also has funds available in the form of either low-interest loans or grants that can help through conservation or soil health programs.
Benefits to water quality
From a water quality perspective, strip tillage generally reduces soil erosion across most soil types. When combined with other conservation practices, like grass waterways, terraces and filter strips, sediment transport to streams can be held consistently low. Longtime strip tillers also report less weed pressure due to the reduction in tillage, perhaps allowing for one less herbicide pass.
Because fertilizer is placed in a small area directly below the row, less fertilizer may also be required. Adjustments in fertilizer rates should be based on research and your own experience.
There is still a place for no-till and full-width tillage, sometimes in rotation with one another or with strip till. Some crops seem to fare better in conventionally prepared seedbeds and are usually grown in rotation with crops that thrive in reduced tillage environments. Periodic tillage at some point in the rotation also helps eliminate nutrient stratification that is possible under continuous no-till.
George Rehm, retired soil scientist and nutrient icon from the University of Minnesota, has been credited with coining the phrase "rotational tillage" a couple of decades ago. Not so long after, the concept is taking hold across our agricultural landscape.
Formo is executive director of the Minnesota Agricultural Resource Center.
Subscribe to receive top agriculture news
Be informed daily with these free e-newsletters
You May Also Like
---