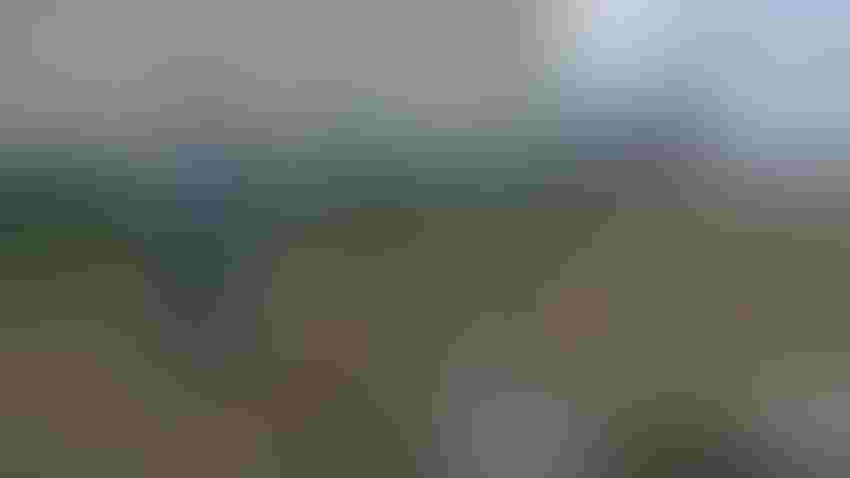 MAKING IT RAIN: Soil conservation consultant Hans Kok (left) points out that the same amount of water is falling on both sides in this test, but where there is cover, no water is running off.
Photos by Tom J. Bechman
You may have seen a rain simulator before. Soil scientists have used these devices both to demonstrate the power of falling raindrops in creating soil erosion, and to do actual research to determine how much soil washes away during a big rain event.
Roger Wenning, Greensburg, Ind., knows that whatever the amount, it's more soil than he wants to wash away on his farm. He and his son, Nick, no-till and use cover crops extensively to prevent as much soil erosion as possible. They also have a farm drainage and excavation business, and they install drainage and waterways as needed to augment no-till and cover crops in protecting their soil resources.
When he prepared for his annual field day this summer, Wenning wanted to remind people just how powerful soil erosion can be. He asked Hans Kok, a soil conservation consultant, to help set up a rain simulator in his plots, and to explain why it performed as it did.
Simple demonstration
There was nothing fancy about this rain simulator. It consisted of some pipe, garden hose and a couple of spray nozzles. Wenning positioned it on a gentle slope, similar to slopes commonly seen in many Indiana crop fields. Because it was a no-till field, he scraped residue off one side to represent a tilled field left bare. Then he left residue on the other side to represent a no-till field, or a field with cover crops over winter.
Well before the field day began, he turned on the faucet and let the mock rainstorm happen. Runoff from each side collected in 1-gallon glass jars positioned so water could easily run into them.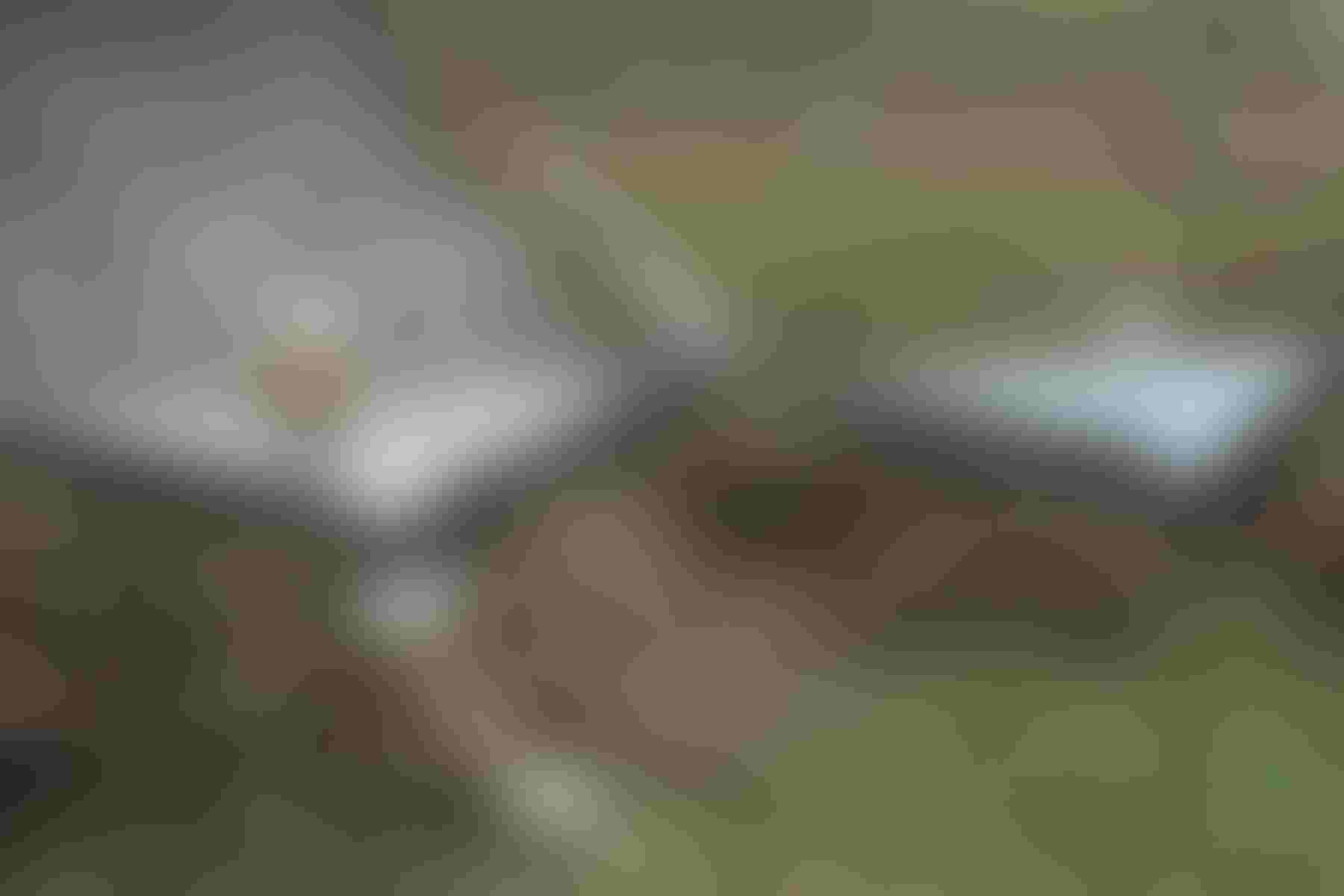 STARK CONTRAST: The jar of brown water on the left was collected during a previous run of this homemade rain simulator, coming off bare soil. The nearly empty jar on the right shows that virtually no water came off the side protected with cover. What did trickle off was clear.
The difference was nothing less than striking, Wenning says. The jar catching water from the bare side filled quickly with brownish water. Allowed to sit after the "rainstorm" ended, soil particles began accumulating in the bottom of the jar.
Meanwhile, very little water ran off the side where the existing cover was not disturbed, although the same amount of water was applied. Instead of running off, water infiltrated into the soil, Kok explains. Cover is extremely beneficial in helping move water into the soil rather than allowing it to run off, he adds.
Soil erosion can still be a huge problem if soils are left bare, Wenning concludes. He hopes his rain simulator demonstration reminds people to keep soils covered.
Subscribe to receive top agriculture news
Be informed daily with these free e-newsletters
You May Also Like
---