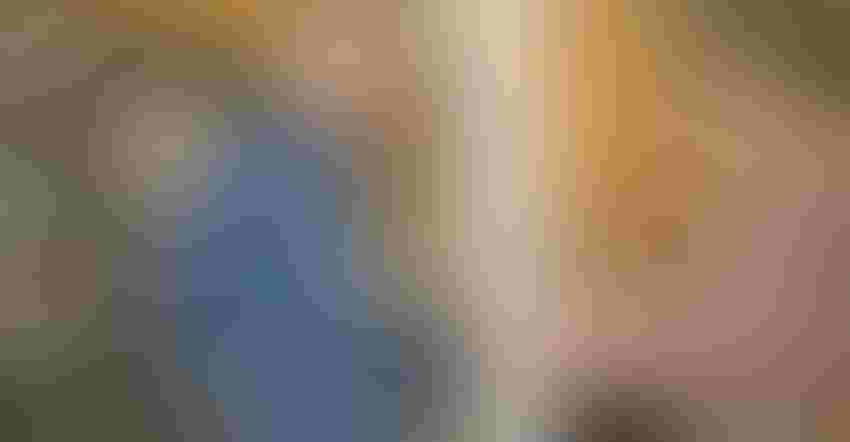 NO-TILL SHOW: A trade show is an annual fixture of the No-Till on the Plains Winter Conference, which will move to Wichita for the 2018 event.
Online registration is now open for the 2018 Winter Conference of No-till on the Plains, which will be held in Wichita on Jan. 30 and 31, a move from its longtime home in Salina.
In announcing the move at the end of the 2016 conference, executive director Steve Swaffer said the change in location was aimed at being able to attract an audience from a wider region and help the conference grow.
The annual winter conference, now in its 22nd year, focuses on promoting soil health and providing education to producers on what practices help build the life below the surface. It continues to offer international, national and state experts on topics designed to promote soil health. The 2018 Winter Conference features a lineup of no-till experts and top producers presenting 42 breakout sessions and a special question-and-answer session with speakers.
A popular feature introduced last year, a one-day Beginner's Workshop, will precede the Winter Conference on Jan. 29. The Agriculture's Innovative Minds Symposium returns again after the Winter Conference to cater to the advanced crowd of growers and producers.
Registration for the No-till on the Plains Conference is available now online at notill.org/events/22nd-annual-winter-conference. The Winter Conference registration price is $275 through Nov. 30. Registration rates are also available in packages for those who want to attend the Beginner's Session and the Winter Conference together or the Winter Conference and AIM Symposium in tandem.
World-renowned soil health and grazing expert Alan Savory, founder and president of the Savory Institute, headlines the conference on Jan. 30.  Savory began his career as a research biologist and game ranger in the British Colonial Service, Zambia, South Africa, then became a farmer and game rancher in Zimbabwe. In the 1960s he became known for research on the cause of degradation and desertification of the world's grassland ecosystems. He worked as a resource management consultant and helped numerous managers on four continents to develop sustainable solutions.
While Savory will provide the keynote and several workshop presentations, other top producer speakers will present information about soil biology, livestock integration, cropping systems and holistic management. 
Speakers include: Jimmy Emmons, producer from Leedey, Okla.; Ray Archuleta, soil specialist with NRCS; Jake Miller, producer from Culbertson, Neb; Jill Clapperton, principal scientist and soils expert from Spokane, Wash.; Josh Lloyd, producer from Oak Hill, Kan., and Jonathan Lundren, agroecologist from Brookings, S.D. International speakers include Sarah Singla, producer from France, and Derek Axten, producer from Saskatchewan, Canada.
Biographies for speakers can be found on the No-till on the Plains website, notill.org/conference/2018-speakers. 
Sponsors for the 2018 conference are Green Cover Seed, Exapta Solutions and Shellbourne-Reynolds Co.
To meet its mission, No-till on the Plains hosts field events, provides a networking opportunity for producers and manages the annual Winter Conference for producers to gain valuable no-till information. No-till farming systems offer several advantages to producers. Fewer trips across fields without tillage passes will reduce fuel costs. Increasing crops in rotations breaks weed and insect pest cycles. Increased crop residue and root systems will increase soil organic matter and microbiological activity, thereby increasing the productiveness and fertility of the soil. Implemented in a site-specific systems approach, no-till will, over time, outperform conventional tillage.
Visit notill.org or call 785-307-0433 for registration information. Preregistration online is encouraged.
About the Author(s)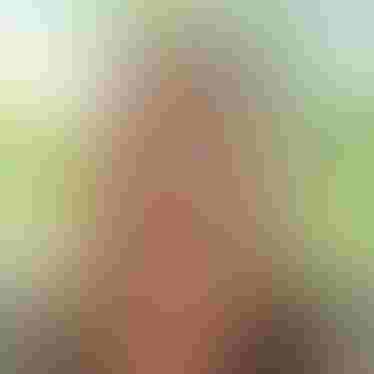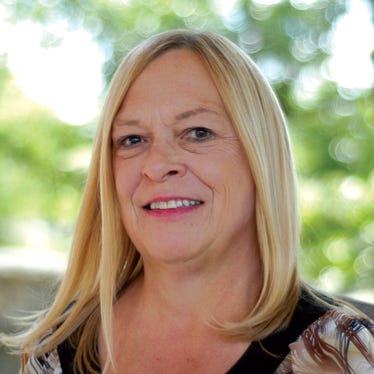 Phyllis Jacobs "P.J." Griekspoor, editor of Kansas Farmer, joined Farm Progress in 2008 after 18 years with the Wichita Eagle as a metro editor, page designer, copy desk chief and reporter, covering agriculture and agribusiness, oil and gas, biofuels and the bioeconomy, transportation, small business, military affairs, weather, and general aviation.
She came to Wichita in 1990 from Fayetteville, N.C., where she was copy desk chief of the Fayetteville Observer for three years. She also worked at the Pioneer Press in St. Paul, Minn. (1980-87), the Mankato Free Press in Mankato, Minn. (1972-80) and the Kirksville Daily Express in Kirksville, Mo. (1966-70).
Subscribe to receive top agriculture news
Be informed daily with these free e-newsletters
You May Also Like
---