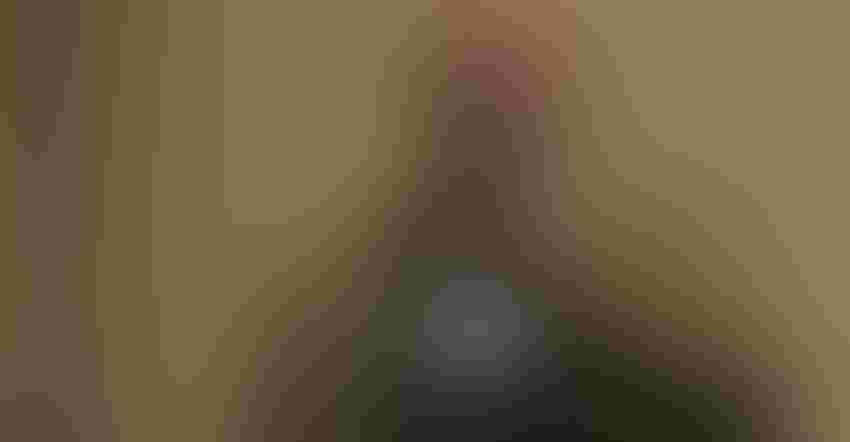 HIGH PRICE: K-State researcher Bill Golden told those attending the 2019 Governor's Conference on the Future of Water that much of the land in western Kansas would not grow dryland crops and would have to become pasture without irrigation.
In parts of the vast areas of western Kansas that depend on the Ogallala Aquifer for fresh water supplies, the loss of the ability to irrigate doesn't mean going from irrigated agriculture to dryland crops. It means going from irrigated agriculture to pastureland — a jarring picture both economically and socially.
Bill Golden, K-State research assistant professor, laid out the picture of what happens if nothing is done to conserve the aquifer and Kansans continue to mine the water until it runs out or becomes so expensive to extract that it outstrips the economic benefit. Golden was speaking at the 2019 Governor's Conference on the Future of Water, held Nov. 7-8 in Wichita.
Golden said that in Groundwater Management District 3 in southwest Kansas, about 56% of the land would have to be converted back to rangeland without irrigation water.
He showed a photo of a giant sandstorm rolling across Colorado, pointing out that it occurred in an area that had irrigated cropland but where producers sold their water to Denver and simply moved out of the area.
Golden said the satellite imagery GIS model shows that in the next 100 years Finney County will lose 56% of its irrigated cropland. About 40% of that could probably grow some kind of dryland crop. The remainder would have to transition to pasture.
Golden stressed that conversion to pasture is not something that can happen immediately. It takes years, even a decade, to reestablish native grassland. In the meantime, the ground is dry and unprotected. And it will blow when the strong winds come.
"There is no guarantee that we won't see another dust bowl in Kansas," he said. "The good news is that this is the scenario if we do nothing. And we now know that we can do something that can have a major impact on the life of the aquifer."
Voluntary, group efforts for conservation
Stephen Lauer was one of several K-State graduate students who offered poster presentations on issues related to water during the conference.
Lauer shared some of what he has learned during a breakout session on groundwater characterization, management and conservation.
Researchers utilized a four-year, USDA-funded research project on the values and motivations for groundwater conservation among Kansas producers.
They conducted a survey of 1226 producers across the Ogallala aquifer region, 279 of them in Kansas. They did 41 interviews with Kansas producers, and a case study of the Wichita County Water Conservation Area.
According to Lauer, 90% of those interviewed said water should be conserved, and three of every four respondents said they believed they were doing all the could to conserve water.
"There are no easy answers," Lauer said. "But our research with the WCA in Wichita County provided some recommendations for success."
First, make sure that you have a diverse representation from across the area. Second, put an early focus on teambuilding and make sure that everyone is kept up to date. Third, even if you don't think you need it, hire an outside facilitator. It really helps to have a leader who doesn't have a personal stake. Fourth, make frequent and respectful community outreach and finally partner with state and local government for help.
Mobile drip irrigation for water savings
One promising tool for conserving irrigation water and operating on marginal wells is mobile drip technology.
At this year's water conference, Trevor Ahring, a civil engineer with Groundwater Management District 3, shared the results of study on using mobile drip irrigation on the inside three spans of a center pivot to allow for consistent irrigation of corn on a marginal well.
Ahring said he used bubblers on the outside spans of the pivot on a farm managed by Clay Scott near Ulysses.
He said the fact that they ran the experiment in a year with above-average rainfall meant the expected difference in yield between systems was not seen. However, the water efficiency of the inner spans was improved by 38%, allowing full incorporation of the water into the soil.
"We concluded that this system makes sense on crops with high water demand and we are making a recommendation to NRCS [Natural Resources Conservation Service] that converting pivots to mobile drip irrigation should be supported by EQIP [Environmental Quality Incentives Program]," he said.
About the Author(s)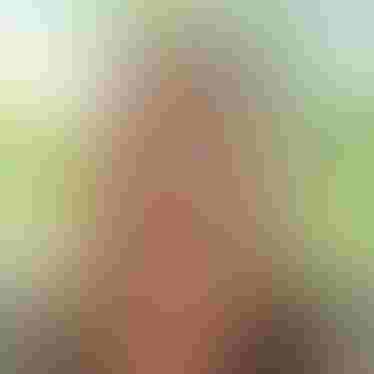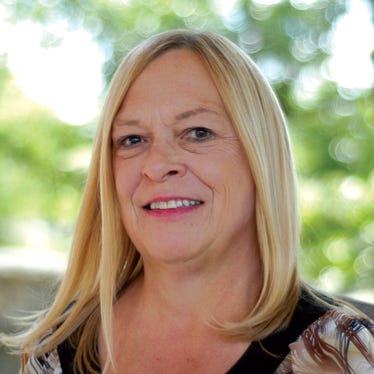 Phyllis Jacobs "P.J." Griekspoor, editor of Kansas Farmer, joined Farm Progress in 2008 after 18 years with the Wichita Eagle as a metro editor, page designer, copy desk chief and reporter, covering agriculture and agribusiness, oil and gas, biofuels and the bioeconomy, transportation, small business, military affairs, weather, and general aviation.
She came to Wichita in 1990 from Fayetteville, N.C., where she was copy desk chief of the Fayetteville Observer for three years. She also worked at the Pioneer Press in St. Paul, Minn. (1980-87), the Mankato Free Press in Mankato, Minn. (1972-80) and the Kirksville Daily Express in Kirksville, Mo. (1966-70).
Subscribe to receive top agriculture news
Be informed daily with these free e-newsletters
You May Also Like
---