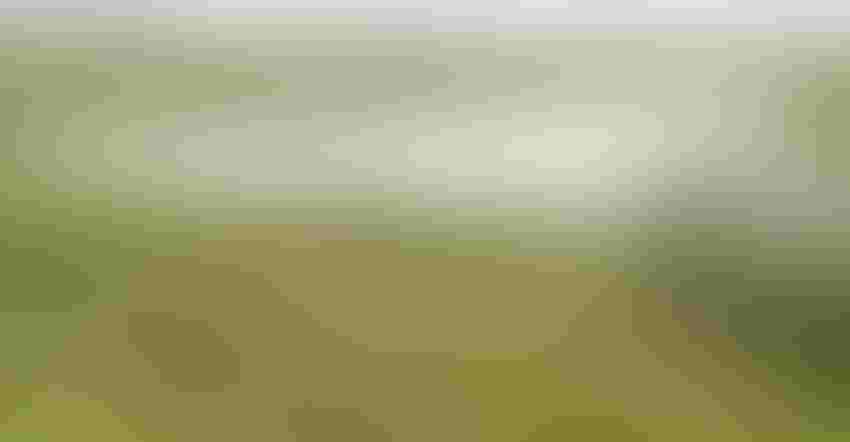 IMPROVING WATER QUALITY: USDA has announced funding for eight new, major conservation projects in selected watersheds in Iowa.
USDA's Natural Resources Conservation Service recently selected eight Iowa watersheds for priority funding through the Mississippi River Basin Healthy Watersheds Initiative. NRCS is accepting MRBI project applications through March 15.
Farmers in the selected watersheds may be eligible to receive special funding for conservation practices that avoid, control and trap nutrient runoff; improve wildlife habitat; and maintain agricultural productivity. Example practices include cover crops, bioreactors, grass waterways, terraces and prescribed grazing. Each watershed project will have its own practice list.
NRCS recently selected the following watersheds for new MRBI funding:
• Eagle Creek–Prairie Creek (Kossuth, Humboldt, Wright and Hancock counties)
• Cedar Creek (Wapello, Jefferson and Keokuk counties)
• Roberts Creek (Clayton County)
• Deep Creek (Plymouth, Cherokee, O'Brien and Sioux counties)
• Lower Skunk (Jefferson, Henry, Van Buren and Lee counties)
• Walnut Creek (Pottawattamie, Montgomery, Page and Fremont counties)
• West Branch Floyd River (Sioux County)
• West Fork Crooked Creek (Washington and Keokuk counties)
Slocum Creek Watershed in Pottawattamie County is an existing MRBI project that will be funded again this year. This project had an initial application ranking deadline of Oct. 19.
MRBI builds on past efforts by producers, NRCS and partners to address nutrient loading in the Mississippi River Basin. Nutrient loading contributes to both local water quality problems and the hypoxic zone in the Gulf of Mexico.
If you farm or own ag land in one of the MRBI watersheds, visit your local NRCS office for more information about eligible practices and sign-up information, or go to Iowa MRBI.
Conservation compliance
NRCS also recently announced that Darren Manthei will be the assistant state conservationist for compliance in Iowa.
"This is a newly created leadership position in NRCS, overseeing our agency's efforts to assist farmers with wetlands and highly erodible land and conservation compliance," says Kurt Simon, NRCS state conservationist. "Darren, who has 16 years of NRCS experience, will lead our determination teams, wetland-related training and annual conservation compliance reviews with the goal to provide consistent and timely customer service to Iowa farmers."
Most recently, Manthei served for 13 years as the area wetland specialist for NRCS in Texas. He administered wetland compliance for 50 counties in east Texas, conducted wetland determinations, and provided state and national wetland training. He previously worked as an NRCS soil conservationist and district conservationist in Texas.
Source: USDA
Subscribe to receive top agriculture news
Be informed daily with these free e-newsletters
You May Also Like
---