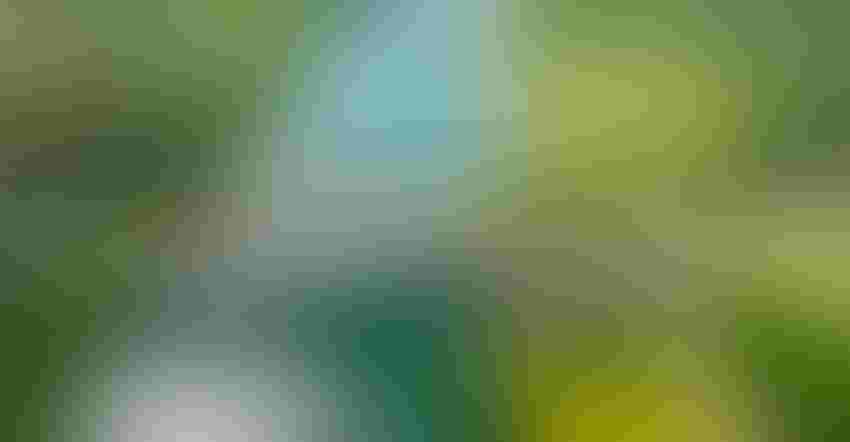 Colorado River, Austin, Texas.
dszc/iStock/Getty Images Plus
After nearly a decade of struggling with water shortages caused by drought and water use restrictions on the Colorado River in Texas, lower river-basin farmers, communities, and wildlife interests are feeling cautiously better about the recent Lower Colorado River Authority's (LCRA) 2020 Water Management Plan approved recently that should provide some relief to their ongoing water troubles.
County and community leaders, farmers, livestock producers, agricultural and wildlife groups and representatives of other industries along the Lower Colorado River from Austin south to the Texas Gulf Coast say the new plan is an improvement over previous water management plans implemented by LCRA and note that, depending on the weather in the year ahead, they expect to see some improvement for their water concerns.
"We are thankful the LCRA has updated its 2015 Water Management Plan and are cautiously optimistic it will provide some protection for downstream interests during both drought and flood," said Bastrop County Judge Paul Pape, a member of the Lower Colorado River Basin Coalition (LCRBC) Executive Committee.
The LCRBC is a group made up of farmers, ranchers, community and industry leaders, and environmental and wildlife naturalists concerned over multiple issues related to having reduced river flows and smaller water allocations as a result of the LCRA 2015 Water Management Plan. That version of the plan lowered water releases from the Highland Lakes and reduced water use downstream to protect the interests of central Texas cities and towns and property owners who were suffering from consecutive years of drought.
The reductions date back as far as 2011 as drought conditions caused low lake levels and in some cases dried up ground wells, causing LCRA to request an emergency curtailment of water use downstream that cut back water use for most rice operations in the lower basin and caused serious economic setbacks for not only agriculture but to communities who suffered significant drops in tourism as recreational opportunities diminished because of low flows in the river.
In addition, environmentalists and wildlife groups like Ducks Unlimited saw major reductions in wetlands and birding activities and complications for the fishing industry along the bays of the upper Texas Coast which suffered from a lack of fresh water inflows that would normally replenish nutrients to support the coastal ecosystem.
Jennifer Walker, Senior Program Manager for Water at the National Wildlife Federation and a LCRBC Executive Committee member said the new plan provides some welcome relief but warned with each new version of the Water Management Plan, future inflows are predicted to fall farther and farther below the levels recommended by scientists. She says the new plan fails to do enough to protect the coastal ecosystem.
"We are hopeful that LCRA will commit to helping identify options to turn the tide of decreasing inflow levels before the next version of the WMP is developed," she noted.
While drought conditions earlier this decade caused successive years of tension between central Texas residents and community leaders and water users located in the lower river basin, the return of more normal weather patterns and wet years has provided a great deal of relief. Lake levels in the Highland Lakes have returned to normal for the most part, especially over the last year, and unless dry times return, both sides of the water issue have better managed rising resentment between largely urban water users in the Austin area and rural interests in the lower basin region.
According to board members of the Texas Commission on Water Quality (TCEQ), the summers of 2010 through 2014 were particularly harsh across most of Texas. A severe shortage of rain took its toll on farmers and communities on the Lower Colorado River after three years of emergency water curtailments. Ranchers were forced to pay 200 percent of normal hay prices to keep their herds fed as forage dried up, later buying and shipping in out-of-state hay to keep culled herds fed and eventually selling off much of their stock to survive.
In all, farmers and ranchers lost an estimated $8 billion because of the drought. Corn production fell by 40-percent in the first year of the drought alone, and crops of every kind suffered reduced yields. Wildfires began breaking out across the state adding to dry, weather-beaten conditions, and other types of industry began to suffer as the Texas electric grid was overtaxed and rolling blackouts were required to prevent plants from breaking down from the overload.
Those drought years resulted in a great deal of changes in the way Texas think about water and how it is shared. In addition to water emergency measures authorized by TCEQ, LCRA's Water Management Plan became an item of deep discussion. When the LCRA Board of Directors approved the 2020 Plan in mid-December, which updated and replaces the 2015 Plan, it represented what some considered the first plan involving stakeholder input from both ends of the river. The process began in May and resulted in the latest (2020) version. 
The new Water Management Plan guides LCRA's operations of the river as water is stored in lakes Travis and Buchanan and released when needed for industry, agriculture and the environment downstream. The 2020 Plan sports three key changes from the 2015 Plan:
·         Average level of stored water in Highland Lakes will increase to 1.68 million acre-feet of water from 1.55 million acre-feet
·         Trigger level for cutting off water for agriculture downstream will increase to 1 million acre-feet of stored water in Highland Lakes from 900,000
·         Arbuckle Reservoir, an off-channel reservoir in Wharton County due to come online in mid-2019, will add 90,000 acre-feet of water supply to the river system
"The stakeholder process was an intensive one and not one got everything they wanted," noted Kirby Brown of Ducks Unlimited in a statement issued following the final vote on the plan. "Still, we are cautiously optimistic that the plan will be fair because it is based on scientific modeling."
Farmers downstream welcomed the addition of the Arbuckle Reservoir to the management plan.
"Thanks to the LCRA's foresight in pursuing the construction of the Arbuckle Reservoir, this revision of the water management plan has been a positive one in spite of a number of climate issues that could have resulted in very bad outcomes for downstream interests," Ronald Gertson noted in the same LCRBC statement. Gertson is a 5th generation rice farmer in Wharton County and a member of the LCRBC Executive Committee.
Subscribe to receive top agriculture news
Be informed daily with these free e-newsletters
You May Also Like
---