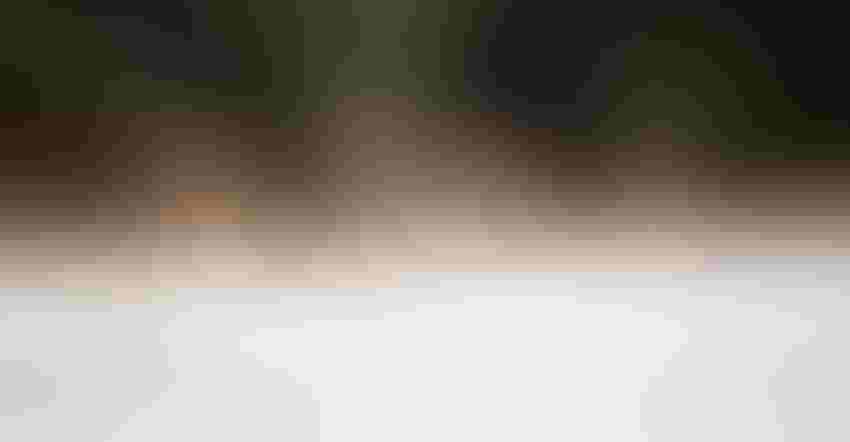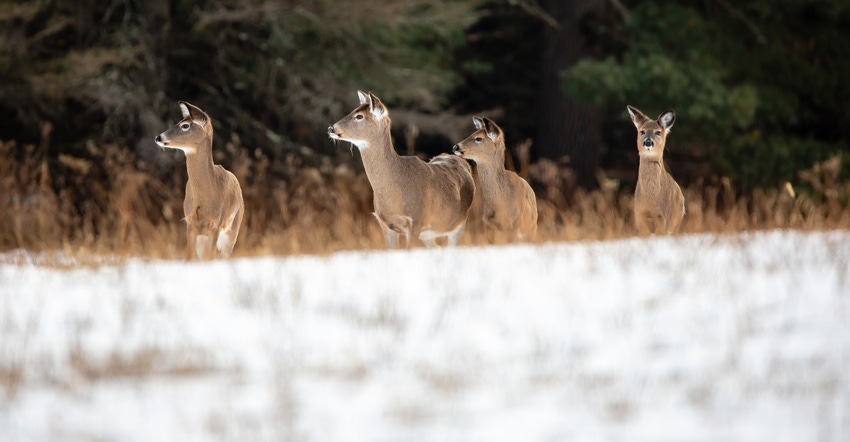 BETTER OVERSIGHT: The Minnesota Department of Natural Resources recommends better oversight of deer farms in the state to curtail the spread of chronic wasting disease.
Michael-Tatman/Getty Images
In its first joint chronic wasting disease report to state lawmakers, the Minnesota Department of Natural Resources lists recommendations to help slow the spread of chronic wasting disease in farmed deer.
The report was written in collaboration with Minnesota Board of Animal Health officials, per state mandate, which passed during a special summer session in 2021. The Minnesota Legislature approved concurrent authority between the two state agencies to manage CWD in farmed white-tailed deer and required a report by Feb. 1 that would provide recommendations for moving forward.
DNR officials specifically made the recommendations in the report and noted changes have the potential to benefit both wild and farmed deer. Recommendations are:
Faster fence repair. The requirement will be reduced from 45 days to 14 days. DNR also wants to see the reinspection window tightened from three months to 30 days, to ensure fences are repaired in a timely manner.

Tighter accounting. Tighter accounting of farmed deer and restricted interstate and intrastate movement. DNR wants all farmed white-tailed deer fawns tagged within 14 days of birth; physical inventory taken every two years to verify identification of all animals in the herd; and record keeping that includes age, sex, species, date of birth or acquisition, and parentage.

No imported deer. No importing of farmed or wild deer from CWD-positive states and provinces. This would also prohibit all movement of live deer that originate from a herd within a CWD management zone, except direct to slaughter.

Faster detection. There will be faster detection of CWD in farmed herds. The agency wants to see all farmed deer over 6 months of age tested upon death for early detection, and that deaths are reported within seven days. Herd owners who fail to test all dead deer for CWD would have movement restrictions on their herd.

Faster depopulation of CWD herds. DNR recommends herds confirmed with CWD must be depopulated within 30 days by the owner if an indemnification application is not submitted. Also, all herd depopulation plans would require a perimeter fence to be maintained for 20 years to reduce the risk of spread to wild cervids.
The report's recommendations were made after DNR and MBAH officials jointly inspected 50 registered deer farms from late August through December 2021. They found 17 compliance infractions. Ten farms had inadequate fencing, while other farms failed to submit death reports within the required timeline, failed to submit samples for CWD testing, or had inadequate or missing identification.
The report acknowledged the challenges faced by the two agencies working together on CWD. Training DNR staff in farm inspection continues, and communication and data sharing continues to progress. The report, too, noted that some deer farm owners have concerns with DNR on their premises. MBAH implemented a policy that it would not conduct an inspection unless the farmer allowed DNR staff on premises.
History
To better manage CWD, lawmakers in 2021 gave both agencies concurrent authority to regulate white-tailed deer farms.
MBAH has been criticized in the past for weak oversight of the state's farmed deer and elk program, which the Legislature granted in 2005. Prior to that, DNR had managed it.
In a 2018 Minnesota Office of the Legislative Auditor report, MBAH was taken to task for failure to fully regulate the farms. MBAH had worked to improve its oversight following the auditor's report, yet the Legislature determined additional input from DNR was needed and issued the concurrent authority.
As of last fall, MBAH reported there were 172 white-tailed deer farms in the state, with 3,380 animals.
To read the full DNR-MBAH report, visit bit.ly/dnrmbahreport.
Subscribe to receive top agriculture news
Be informed daily with these free e-newsletters
You May Also Like
---