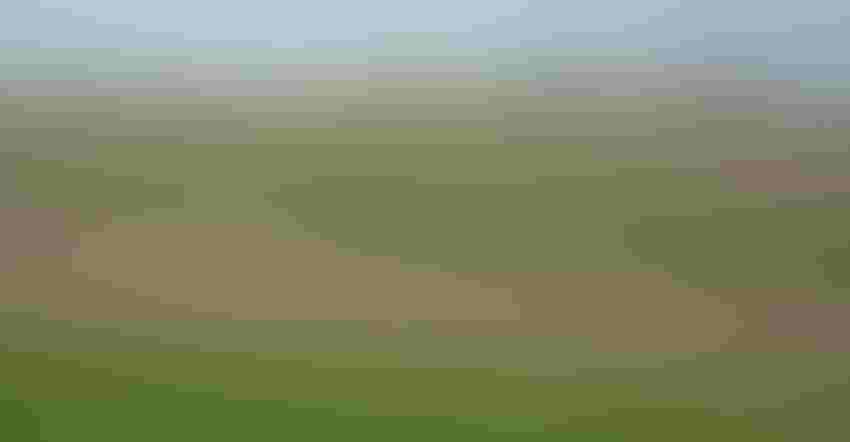 PROTECT THE LAND: Landowners and individuals who implement conservation practices on their property and in their communities will be recognized at the annual convention of the Minnesota Association Soil and Water Conservation Districts on Dec. 5 in Bloomington, Minn.
 The awards committee for the Minnesota Association of Soil and Water Conservation Districts met last week and selected eight area winners in its annual outstanding conservationists awards program.
Selected to compete for MASWCD's 2017 State Outstanding Conservationist award that will be given Dec. 5 at the association's annual meeting are:
• Area 1. Sandhill Dairy and Toad River Farms, East Ottertail SWCD
• Area 2. Tom and Ann Beuckens, Pope SWCD
• Area 3. Pettit Pastures LLC, Mille Lacs SWCD
• Area 4. Barney and Karen Rieck, Chisago SWCD
• Area 5. Ben and Kristi Dwire, Lincoln SWCD
• Area 6. Steve and Aaron Trio, Blue Earth SWCD
• Area 7. The Meyer family, Root River SWCD
• Area 8. Jim Brandt, Crow Wing SWCD
The Farmer provides support for the outstanding conservationist awards, which recognize individuals, conservation organizations and others for their accomplishments with implementing conservation practices and improving Minnesota's natural resources.
Here is more information about the eight area winners.
Area 1
Sandhill Dairy and Toad River Farms, near Perham, Minn., is owned and operated by Bob and Tiffany Dombeck, Mark Dombeck, Steve Dombeck and Jeremy Lachowitzer. They milk 350 cows and farm nearly 2,000 irrigated acres of corn, soybeans, kidney beans, potatoes and alfalfa. They annually sow cover crops on more than 800 acres following bean, corn silage and potato crop harvest, and are in the process of transitioning to conservation tillage on 200 to 350 acres each year.
The owners use the SWCD's irrigation scheduling management program to help them manage their irrigation events to reduce the chance of overirrigation and nutrient leaching.
With the dairy's location in the lakes region of Otter Tail County, manure management is very important. The owners worked with the Natural Resources Conservation Service to complete and follow a comprehensive nutrient management plan. Liquid manure is held in approved storage and solid manure is stockpiled with grass buffer surrounding it. Buffer also has been installed along the Toad River.
Both Toad River and Sandhill farming operations are certified under the Minnesota Ag Water Quality Certification Program.
Area 2
Tom and Ann Beuckens operate an 850-acre corn and soybean farm near Starbuck, Minn. Their property has a direct impact on Lake Emily, which is downstream from their farm. Over the last couple years, they replaced several waterways with nine water and sediment control basins. They also installed a diversion and a waterway around their farmstead.
The Beuckenses practice mulch tillage and try to maintain residue on the soil surface on highly erodible fields. They also converted 20 open intakes to water quality inlets and have become certified under the MAWQCP.
Area 3
Pettit Pastures is owned by Tim and Alice Pettit and their son and daughter-in-law, Jake and Larissa Pettit, near Milaca, Minn. They started farming in 2012 and raise grass-fed Lowline beef and a few pastured pigs. They manage a rotational grazing system with 20 pastures, each with its own water.
The Pettits are slowly eradicating buckthorn on their property by rotating pigs onto fresh-cut patches of the invasive plant. The pigs root and tear up the stumps, eliminating any plant regrowth. Every two weeks, the pigs are rotated to a new patch and the bare ground is planted in grass.
The Pettit farm also is MAWQCP-certified.
Area 4
Barney and Karen Rieck of Wyoming, Minn., raise 25 head of cattle following a prescribed grazing system on their 140-acre farm. Two-thirds of their acreage is in forestland that they actively manage. The Riecks stopped oak wilt from spreading on their property, and plant fruit-bearing trees every year for local wildlife to enjoy.
They maintain a vegetative buffer along more than a mile of the Sunrise River on their property and keep cattle out of it.
Area 5
Ben and Kristi Dwire operate a crop and livestock farm near Arco, Minn. They raise corn, soybeans, small grains and hay, and rotationally graze their cow-calf pairs on 15 paddocks. They transitioned to 100% no-till for the last two growing seasons to curtail wind erosion. The Dwires also seed cover crops on 50% to 75% of their acres.
As they have been transitioning their beef herd to grass finishing, they have been interseeding legumes — red clover, white clover and alsike clover — into their pastures to provide additional protein for the cattle.
The Dwire farm is MAWQCP-certified.
Area 6
Trio Farms, Mapleton, Minn., is farmed in partnership by Steve Trio and his son, Aaron Trio. They raise corn and soybeans on 775 acres while practicing strip till  and no-till. Their nutrient management practices include variable rates and sidedress fertilizer, and they take crop tissue samples.
To control soil erosion, they reconstructed a county ditch of their own volition, and installed simple erosion control structures through their farms. In total thus far, the Trios installed 14 terraces and 11 grass waterways on farm fields.
Trio Farms also is MAWQCP-certified.
Area 7
The Meyer family of Caledonia, Minn. — Gordon, Barb, Lee, Jordan, Rochelle, Justin, Kelly and children — operate a crop and livestock farm, raising corn, soybeans, cereal grains and hay along with cover crops on both conventional and organic acres. They also milk 150 cows and raise youngstock on their dairy.
Of their 680 acres, 120 acres are managed as organic. Organic acres are planted no-till and shallow tilled in summer to control weeds The Meyers have experimented with propane weed burners and look to expand that practice next year. Conventional crop acres are planted either vertical- or no-till. All cropland is laid out in contour strips, as a majority of their land lies on top of ridges that overlook the Winnebago Valley. Slopes in this karst area can exceed 40% to 50%.
The Meyers' 200-plus acres of woodland, consisting of mostly hardwoods, are actively managed.
Cattle are rotationally grazed on steep areas of the farm on five paddocks. Water is provided for cattle in each paddock by one of the grade stabilization structures placed to control erosion.
Over the years, the family has also installed a couple of miles of waterways and water and sediment control basins.
Area 8
Jim Brandt of Pine River, Minn., a local conservation leader in the Brainerd Lakes area, is an active member of the Whitefish Property Owner Association and has worked hard to restore shoreline and protect 150-year-old trees on islands in the middle of Upper Whitefish Lake in Pequot Lakes, Minn. Since 2009, Brandt has recruited more than 200 volunteers to help him. Using his boat to haul supplies, he and the volunteers have planted more than 10,000 trees and shrubs, installed erosion-control fabric and coir logs, and watered new plantings.
The Outstanding Conservationists awards will be given Tuesday, Dec. 5, at the awards luncheon held in conjunction with MASWCD's annual convention at the DoubleTree by Hilton hotel, Bloomington-Minneapolis South, Minn.
Subscribe to receive top agriculture news
Be informed daily with these free e-newsletters
You May Also Like
---