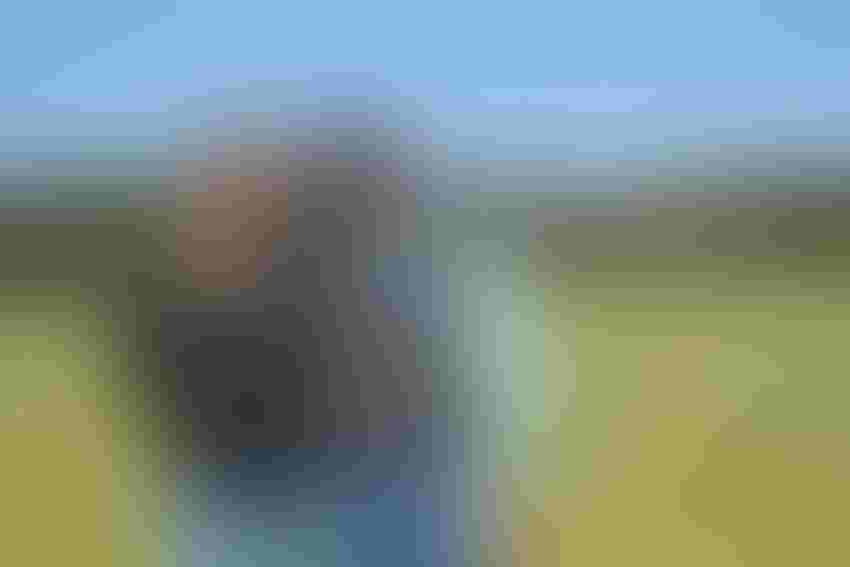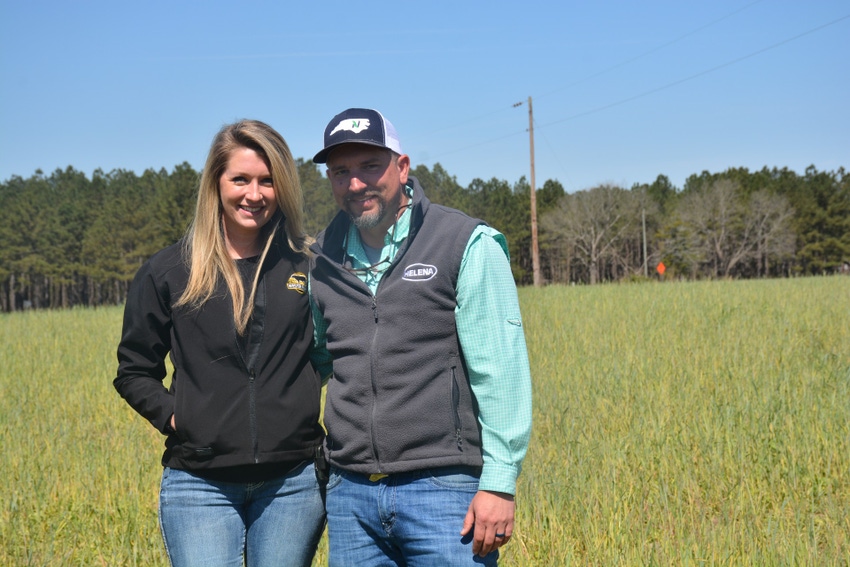 Jason and Natalie Farmer run Wester Farms in Franklin County, N.C., which has been in the Wester family for nine generations, since 1799.
John Hart
Jason and Natalie Farmer acknowledge their farming operation in Franklin County, N.C., is diversified not because they want it to be, but because it has to be. Along with diversification, the couple relies on efficiency and innovation to succeed.
They know diversification, efficiency and innovation will be all the more important in a very challenging 2022 with escalating production costs and ever tighter margins. They say they will find a way to make it work and they are up to the challenge.
Wester Farms has been run by generations of the Wester family in Franklin County since 1799. Natalie is the ninth generation of the Wester family to manage the farm. The operation consists of 4,000 acres, which includes 1,600 acres of row crops with the rest of the land in pasture and hay ground.
Jason is in charge of the row crops while Natalie is in charge of the cattle operation. In addition, Natalie and her mother, Dorothy "Dot" Wester handles bookkeeping for the entire operation, while Jason keeps his own farm records and handles all the USDA Farm Service Agency paperwork and federal crop insurance.
The family grows tobacco, cucumbers for Mount Olive Pickles, fresh peppers for Bailey Farms in Oxford, N.C., and processed peppers for Bay Valley Foods in Faison, N.C. They produce corn, soybeans and oats and run a cow-calf operation as well as a feed mill. They grow seed production soybeans for Cherry Farms in Columbia, N.C.
600 mama cows
Their cow herd consists of 600 mama cows, and they also run an 800 head stocker calf operation where they buy locally raised calves from local producers. Since 1978, the family has run Wester Feed Service that provides cattle feed to local farmers.
Natalie knew she wanted to return to the family farm after graduating with a double major in ag business and livestock management from North Carolina State University in 2009. Like most farmers with children, Natalie's father, Leonard "Len" Wester, wanted Natalie to return to the farm, but only if it was her choice. Natalie saw it as her calling to keep the family farm going. Natalie's sister, Cassie Wester Joyner, is an occupational therapist at Nash General Hospital in nearby Rocky Mount.
Natalie met husband Jason through mutual friends and the couple was married on Sept. 29, 2012. They have two children, Noah, who will be 8 in May, and a daughter Tenley, 4. Jason, who grew up in Trinity near Greensboro, worked in turfgrass management and sod production after graduating with a degree in turfgrass management from North Carolina State in 2009. Jason hadn't planned to work on the family farm — he wanted to stay in turfgrass management — but the family always had a sneaking suspicion Jason actually wanted to farm.
In August 2013, Len Wester approached Jason with the idea of joining the family farm. Jason had helped on weekends and enjoyed it, so he said "yes." Natalie says she always knew Jason would say "yes" because she saw in him the desire and ability to farm, even though he wouldn't say so.
"The one question I asked him the first day I was here was 'what do I do? I don't know anything about your crops. I know agronomy and soil science, but I don't have a clue about what you do. Len said all I can tell you is learn and learn fast,'" Farmer says.
Steep learning curve
Farmer admits that the learning curve was steep, but every step of the way Len Wester provided much needed support and guidance, turning over more responsibilities to his son-in-law. Wester told Farmer he and wife Dot would retire at some point "and if y'all are going  to run this thing, you need to run it while I'm still here."
"That was the best thing he could have done for me," Farmer says.
On Feb. 29, 2020, a Saturday morning, while checking cattle in a pasture, Wester suffered a massive heart attack. A motorist drove by and saw him lying on the ground and went to his aid and called EMS. Sadly, the damage to Wester's heart was so severe he did not survive. He was just 66 years old.
Needless to say, Wester's death was a major adjustment for the family, but both Natalie and Jason say they are grateful that Wester worked with Jason so he could now run the farm on his own. "I benefited greatly from the combined experience of Len, his daddy and his granddaddy. Their knowledge is still here with us today," Farmer says.
With tight margins, the Farmers are on a never-ending quest of efficiency and innovation in all aspects of the operation. They rely on cover crops, drip irrigation for their vegetables and use variable rate planting on all of their corn and soybeans.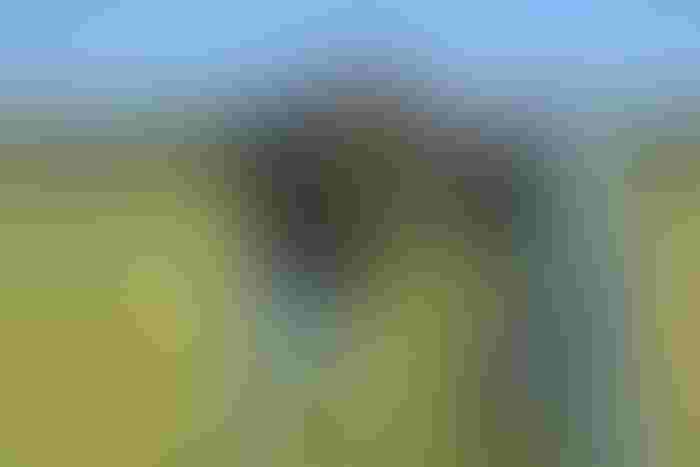 Jason and Natalie Farmer inspect a cover crop of cereal rye, crimson clover and Australian winter peas. (John Hart)
For as long as the family has grown tobacco, they have relied on hand harvesting. Last year, for the first time, Farmer turned to machine harvesting for part of the tobacco crop. This year, he will turn completely to machine harvesting of tobacco. Instead of the usual 45 workers to hand harvest the family's 200 acres of tobacco, machine harvesting will require just 18 men to harvest the crop.
"One of our biggest efficiencies is to mitigate and manage labor in our tobacco crop. If we were hand harvesting, we would be in the red in tobacco this year. I don't see how anybody can make hand harvesting work," Farmer says.
Drip irrigaiton more effectve
Farmer has found drip irrigation is more effective than overhead irrigation for his cucumbers and peppers. The family switched to drip irrigation in 2019. "We can micromanage the fertility through the tape. Put it right there in the root zone where the plants need it. The water is used a lot more efficiently," he says.
Last year, for the first time, the family grew fresh market peppers which are grown under plastic and require closer management. Farmer says it's been a learning process and they hope to grow more fresh market peppers this year.
Franklin County isn't known for the big corn and soybean yields of the Midwest or the Blacklands of North Carolina. A good corn yield in Franklin County is 130 to 150 bushels per acre while a good soybean yield is 20 to 35 bushels per acre. "You really have to closely mange the crop to get much over that," Farmer says. He was able to enter the North Carolina Corn yield contest in 2021 with a dryland division entry of 240 bushels per acre. 
That's why he is a big believer in cover crops. He is using cover crops to improve his soil's biology. He started small in 2019 with just 20 acres and now he is shooting to have cover crops on most of his cropland.  
For some of his land, Farmer will plant cereal rye, wheat, or oats as a cover. Depending on costs and budgets, for some of his land, he will plant a mixed species of radishes, cereal rye, crimson clover, and Australian winter peas. He desiccates his cover crop, but is considering planting green, if he can find a way to make it work.
Variable rate planting
In 2021, Farmer turned to variable rate planting. Rather than spending the astronomical amount of money for a new planter, Farmer retrofitted his current planter because the iron was still in great condition, the toolbars were in good shape and the row units were still solid. He re-tooled the planter with electric drives, electric meters, and hydraulic downforce.
"I adjusted the planter for precision planting. Our corn is now variable rate seeded. We are working on our variable rate maps and our prescriptions. The hydraulic downforce will help with our uniform emergence, which the big guys all preach in improving yield," he says.
"Variable rate will be a bigger key once we have our zones mapped out better where we can put the right amount of seed in the right soil type," he adds, noting that with eight different soil types, often in the same field, it will be a challenge.
Efficiency and innovation is also vital in the Farmer's cattle operation. For feed they rely on various by-products, including cotton gin trash and dried distillers' grains. They also turned to old produce from local grocery stores, grind it up with a stationary grinder and make a slurry, mixing it with their corn silage.
"We get two tractor trailer loads a week. It's cheap and it comes here so it is kept out of the landfills. It's a high-energy feed, and our cows love it," Natalie says. "Depending on the season, you will find different produce in the mix. In the fall, it's pumpkins and potatoes and in the summer, it's melons. It includes old bread, and we've found birthday cakes where the names were messed up on the cakes, so the store couldn't sell it."
Both Natalie and Jason stress they are always learning and are always willing to try new things and find a better way. They want to make sure the farm remains strong for the long-term with the hope that children Noah and Tenley will continue running the farm if that's what they want to do.
"You continually have to figure out how to get better at everything. You have to find ways to be more efficient and more economical. You have to learn new ways of doing things. If you quit, you're done. You can't sit stagnant. If you quit trying to improve, even on the smallest things, you're going backwards," Farmer  says.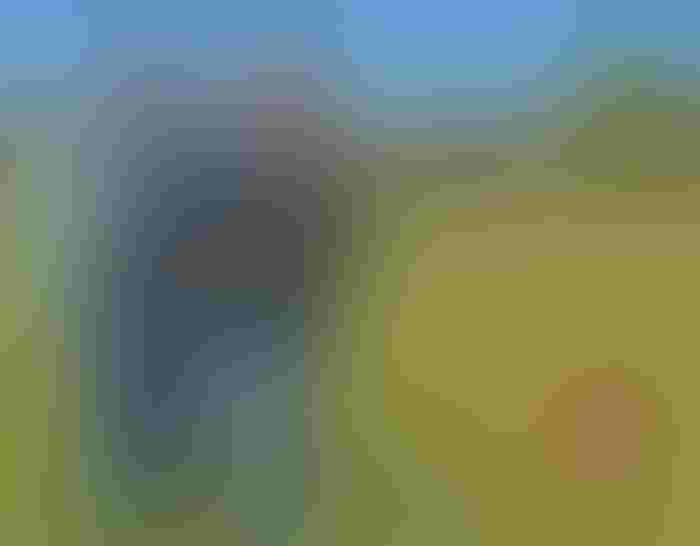 Jason and Natalie Farmer, along with friend Millie, an Ausssiedoodle puppy, half Australian shepherd, and half poodle. (John Hart)
Subscribe to receive top agriculture news
Be informed daily with these free e-newsletters
You May Also Like
---