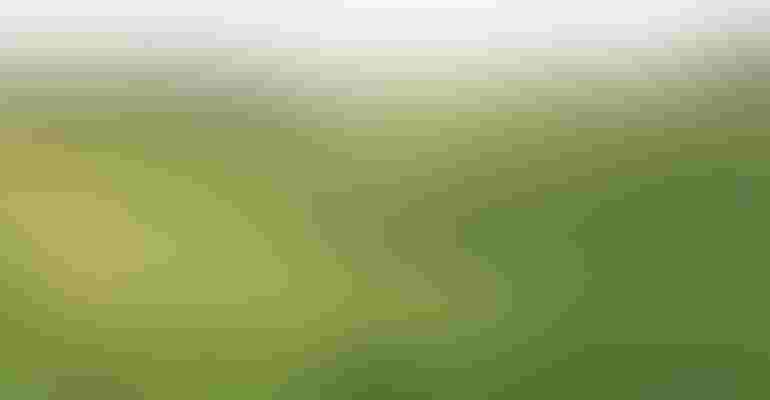 I've had several people share stories about seeing increased numbers and activity of monarch butterflies this year, and I've even seen photos of monarchs gathered in great numbers as they migrate to wintering grounds.
This is good news. However, when it comes to nature, there are so many variables that we can't say definitively what's really going on. Perhaps there were just more butterflies in that area. Maybe the number of monarchs started out higher because of a more successful spring migration. Or maybe, as I'd like to believe, our habitat improvement efforts are paying off. Whatever the reason, the change we're seeing is a good thing.
When people ask, "Are monarch butterflies more important than other pollinator species?" I often see a look of surprise when I answer, "No." I don't want to get into a debate about what impact the loss of any species might create, but from an agricultural standpoint, monarch butterflies are not crucial pollinators for any major crops. From a biological standpoint, monarchs aren't a food source for another animal predator either. In fact, their ability to store toxins from milkweed make them distasteful and poisonous to most predators. 
So why is monitoring monarch populations important? Because they are what we refer to as an "indicator species." Their striking orange-and-black coloring makes them easy to see and recognize.  Nothing else looks like that — except for a viceroy butterfly, but that's another story.
Educational effort
Through the combined efforts of federal, state and local governments; conservation groups; and private individuals, we raised public awareness about monarch butterflies. We got the story out that monarch populations were in decline. People learned about monarch life cycles and how they produce multiple generations throughout the year. We taught students and landowners how larvae feed almost exclusively on milkweed but that adults use more diverse food sources.
We also learned about monarch migration patterns and paths. Then we set out to ensure we met all their specific needs. And we told the public precisely what they could do to help on their property.
Here's the best part of the story: People took action. Thousands successfully planted milkweed and began managing sections of land as pollinator habitat.
While some of the monarch's needs are unique, the idea of targeting and tracking indicator species is quite simple: If we have enough quality habitat for monarchs, then we are probably providing enough habitat for a variety of other pollinators with similar needs.
Recognizing success with monarchs is exciting, but the most exciting part of the story is how we can repeat this success for other species. We can identify a different target species where we hope to see an increase in population. If that species is not well known, is nondescript, or isn't "warm and fuzzy," we can find a recognizable indicator species that is, and then educate the public on its life cycle and habits. We determine the species "pinch points" — the specific habitat conditions that cause their decline, such as water, a specific food, cover or predators.
In 2020, the Illinois Natural Resources Conservation Service hopes to do just that with a bobwhite quail initiative. The bird's distinct color pattern and familiar call help this native species serve as its own indicator. There are also several sportsmen and conservation groups ready to help spread the word on what makes for good quail habitat. If we follow the path of the monarch, I'll be looking forward to hearing reports from people who hear that once-familiar bobwhite call again, or share the excitement of seeing a covey of quail scurry across the road or explode from beneath their feet.
Dozier is the Illinois state conservationist. Direct comments or questions to [email protected].
Subscribe to receive top agriculture news
Be informed daily with these free e-newsletters
You May Also Like
---