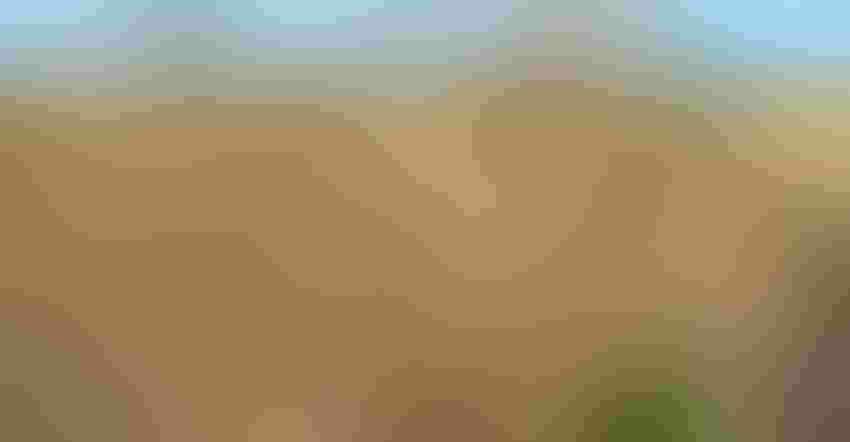 GOOD FOR SOIL: Farmers may want to consider adapting crop systems such as planting soybeans into cereal rye to earn more income per acre. A pilot program through Bayer is paying farmers to use cover crops, no-till and strip-till practices to sequester carbon.
Mindy Ward
There is already a waiting list for farmers who want to participate in a program designed to reward them for using crop production practices that sequester carbon in the soil.
Bayer's Carbon Initiative pilot program was launched this fall. It offers corn and soybean farmers in nine states — North Dakota, Minnesota, Iowa, Kansas, Missouri, Illinois, Indiana, Ohio and Michigan — to incorporate new cropping practices and get paid. The company is offering $10 per acre for farmers in this introductory phase of the program.
"We've had overwhelming interest since we kicked it off late summer," says Leonardo Bastos, head of the Carbon Business Model for Bayer Crop Science. "We've actually exceeded our expectations. As a matter of fact, right now we have a waiting list for the 2020 program, and we're looking to actually open up another enrollment window in spring 2021."
The Bayer Carbon Initiative is a mechanism to reward farmers for what they're doing from an environmental perspective, according to Chad Bilby, Bayer's U.S. commercial experimentation lead. The program works with farmers to encourage them to use "climate-smart practices," which they identify as cover crops, no-till and strip till.
Between the U.S. and Brazil, about 1,200 farmers currently make up over 500,000 acres enrolled. The U.S. has half of those farmers, with Illinois enrolling the most acres followed by Iowa.
Farmer involvement
Jason Lay is a central Illinois farmer who made it into this year's pilot program. He manages a 2,650-acre farm growing corn and soybeans. Lay has used strip till in the past but is adding cover crops to his system to receive the $10 per acre.
"Ultimately, this could prevent soil runoff, water runoff, and increase nutrient holding capacity," he notes.
Farmers must meet requirements to be considered for the Bayer Carbon Initiative pilot program:
1. Farmers must live within one of the nine states.
2. They must have Climate FieldView technology.
3. They must be "new" to the climate-smart practices.
Bilby explains further. "Let's say this this past year, [farmers] weren't doing no-till or cover crops," he says. "They could then add both of those as new practices going forward, that would allow them to qualify."
But if they are a no-till farmer, they would need to add cover crops as a new practice. "It's really based on that being a new practice because we're really looking at the incremental carbon sequestered," Bilby adds. "That is what we're trying to measure."
And that is why Lay says he's excited about the program. The Bayer Carbon Initiative is an opportunity to uncover an additional revenue stream for his farm.
"Many corporations have made significant commitments to their shareholders in the not-so-distant future," he says. "In my opinion, farmers are doing these practices to sequester carbon to potentially be rewarded."
Payment for stewardship
Currently, Bayer is paying farmers on a per acre basis to sequester carbon. However, the company is working to develop a verification process for the amount of carbon sequestered. Bayer says it can either use these credits to offset its own company goals or sell on the carbon market, but that is still a way off.
"We talk about the new carbon economy, one that farmers will not only be rewarded and compensated for what they do, but also how they harvest and take care of the crops," Bastos says. "We're just at the beginning."
For a carbon economy to take off in agriculture, it is a building process. "We know what a bushel is; we know how that is priced. And there's enough confidence in the system that people participate in the market," he explains. "We've got to do the same thing for carbon."
Bastos says carbon will need to be measured more efficiently and have a steady price before farmers invest in producing a carbon crop. While there are carbon markets, he says they continue to develop and become more sophisticated. Over time, he expects the carbon industry to evolve much like commodity crops with markets and even future contracts.
"It's the beginning," he says, "but the time is right."
Get on the list
"There is excitement in this," Bilby says. "We are starting a wait list, and we're going to be working with farmers to continue on our enrollment for spring."
Farmers who want to sign up and get on the waiting list can visit bayercarbon.com.
Subscribe to receive top agriculture news
Be informed daily with these free e-newsletters
You May Also Like
---