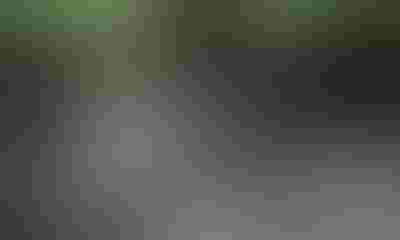 The 2015 Four-State Dairy Nutrition and Management Conference will be held on June 10 and 11 at the Grand River Center in Dubuque, Iowa. The conference will present the latest research on issues concerning the dairy industry including feeding management and behavior and net technologies in dairy.
This conference is a collaborative effort of Iowa State University Extension, University of Illinois Extension, University of Minnesota Extension and University of Wisconsin-Extension.

Four-state dairy nutrition, management conference June 10-11
The program starts on June 10 with the Arm & Hammer pre-conference symposium. Joel Pankowski will cover the effectiveness of practical transition interventions. Michael Ballou will help participants understand the nutritional influences on health and immunity. The effects of yeast on gut health and practical aspects of yeast feeding will also be covered.
Four State conference speakers include Rick Grant, Miner Institute, discussing how to create the perfect dining experience for cows followed by Gordie Jones discussing how to move beyond 90 lbs of milk per cow per day. Lee Pattision, dairy producer, will explain how he uses rumination and activity in herd management.
Jeffrey Bewley, University of Kentucky, will explain how to evaluate the investment in dairy monitoring technology. Tom Jenkins will discuss rumen lipid submodels in nutrition programs and Bill Weiss will discuss practical mineral recommendations.
Select breakout topics include:
•Feeding and harvesting considerations with low lignin alfalfa
•Five things to look for to help your clients manage foot health
•Making milk with forage: understanding rumen fiber dynamics
•Corn Silage: fungal disease, the silent killer?
•Building milk protein.
•Using the KetoMonitor to access cow and milk data to manage ketosis.
•Sampling variation and why it matters for diet formulation
"This conference has more than 20 different speakers during the symposium and breakout sessions. Every participant will find something relevant for them." said Jim Salfer, University of Minnesota Extension educator.
Other topics include serotonin impacts on calcium status, useful information for a TMR fat analysis and dollars and sense of organic dairying.
For more information and to register, visit http://z.umn.edu/4state or contact  Wisconsin Agri-Service Association, 608-223-1111, or Jim Salfer at [email protected] or 320-203-6093. The conference registration fee is $150 early until May 31 and $175 after.
Subscribe to receive top agriculture news
Be informed daily with these free e-newsletters
You May Also Like
---