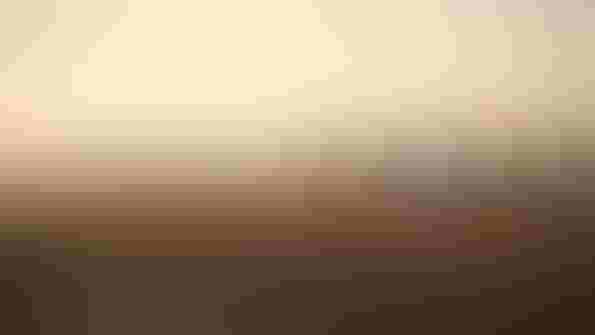 While Congressional committees debate the fate of farm bill conservation programs, Iowa farmers are putting those program funds to work, achieving documented results in improved water quality. One striking example is the Brushy Creek watershed project in Carroll County. Once the site of multiple fish kills in the Upper Brushy Creek and deemed unfit for recreation, due to high bacteria levels, the stream is now safe for swimming, kayaking and canoeing.
This success is the result of a three-year project organized with state Watershed Improvement Review Board (WIRB) funds through the leadership of Des Moines Water Works (DMWW), Iowa Soybean Association (ISA), several state agency and ag retailer partners and local farmers. Watershed farmers leveraged $433,110 in USDA Natural Resources Conservation Service (NRCS) Environmental Quality Improvement Project (EQIP) cost share and Conservation Reserve Program (CRP) payments with $782,166 of their own investments to implement such practices as grass waterways, vegetated strips, terraces and open-air hoop building cattle confinements. This not only prevented manure transport during rainstorms, but improved animal health, as well.
Extensive water monitoring conducted by Agriculture's Clean Water Alliance (ACWA), an association of 13 ag retailers committed to improving water quality, helped identify specific water quality problems, target resources to improve outcomes, and document progress and eventual success.
ISA Environmental Scientist Chris Jones, Ph.D., who led project design and coordination while supervising the DMWW lab, says, "Density of E. coli in the stream at Dedham, the lower end of the project area, declined throughout the project. Data from 2011 indicate the stream is now safe for recreation. This is a huge achievement."
Opportunities to verify water quality improvements like this one from farm bill conservation program investment are rare, due to the cost and logistical challenges of conducting quality controlled monitoring over the necessary time frame. ACWA has invested in monitoring for more than a decade, partnering with ISA and DMWW.
The Nature Conservancy's North America Agriculture Program Director Sean McMahon says, "The Nature Conservancy is partnering with ISA, NRCS and others to help growers improve agricultural productivity and environmental performance. Farmers are improving their bottom lines and water quality at the same time. It's a win-win for everybody."
Thanks to collaboration of farmers, farm organizations, ag businesses, private conservation organizations like TNC, and government agencies, Iowa farmers are expected to have access to an estimated $25 million infusion of EQIP funding over four years in Iowa's Mississippi River Basin Healthy Watershed Initiative (MRBI) watersheds. An additional $17.5 million in statewide EQIP projected for 2012 and other conservation cost share programs will help them implement multiple targeted conservation practices and measure their performance, with the hope that Brushy Creek will be one of many documented successes.
"We recognize downstream water resource concerns and hope the nonfarm public supports the farm bill conservation programs that help us address them," says Jim Andrew, Iowa soybean farmer and ISA Environmental Advisory Council chair. "Iowa farmers, agribusiness, agencies and taxpayers can take pride in the cost effective and environmentally sound practices they are developing and implementing to help clean up Iowa's water."
Subscribe to receive top agriculture news
Be informed daily with these free e-newsletters
You May Also Like
---