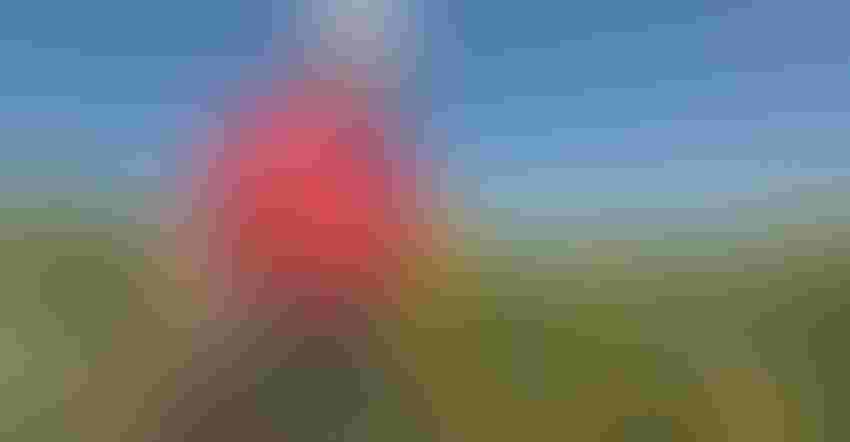 DRAINAGE STUDY: You don't have to worry that roots of prairie plants in the strips or corn growing in the field are going to intrude into tile lines and block drainage. But you do need to control woody vegetation, tree roots, reed canary grass, etc.
An Iowa State University research project has found that prairies, known for an abundance of deep roots, don't interfere with tile drainage systems running under them.
Perforated tile are buried under cropland to remove excess water detrimental to crop production. Farmers and landowners considering installing strips of prairie plants in their fields often ask about the possibility of roots growing into tile lines. Tim Youngquist is an ag specialist and farmer liaison for ISU's Science-based Trials of Rowcrops Integrated with Prairie Strips, known as STRIPS. He says planting conservation strips of native grasses and other prairie plants on the most environmentally sensitive areas of a field, in many cases only 10% to 15% of the field area, is highly effective in saving soil from erosion and stopping nutrient runoff to protect water quality.
The STRIPS team sent video cameras into the tile lines under prairie and crop areas to assess root growth. Matt Helmers, a member of the STRIPS team and professor of agricultural and biosystems engineering, narrates a video produced to show the results.
Need to manage certain plants
"We do see some slight root penetration into the tile line, but it's quite minimal overall," Helmers says of the survey, which was done in August. The largest root encountered was from a cottonwood tree sapling, which was growing in the prairie. He says managing woody plants is important to avoid their roots encroaching into tile.
When compared to the view of tile under a field of continuous corn, Helmers says there were similar or more roots from the corn than there were from the prairie grasses and plants. In either case, he says there wasn't enough root growth in these tiles, which were installed in 2008, to plug the tiles or interfere with drainage.
Sometimes farmers report finding a tile plugged with herbaceous roots in low-lying areas or along stream corridors. The usual cause is reed canary grass, an aggressive non-native plant naturalized in the Iowa landscape that is not seeded in prairie plantings for STRIPS buffers or other conservation plantings.
Subscribe to receive top agriculture news
Be informed daily with these free e-newsletters
You May Also Like
---