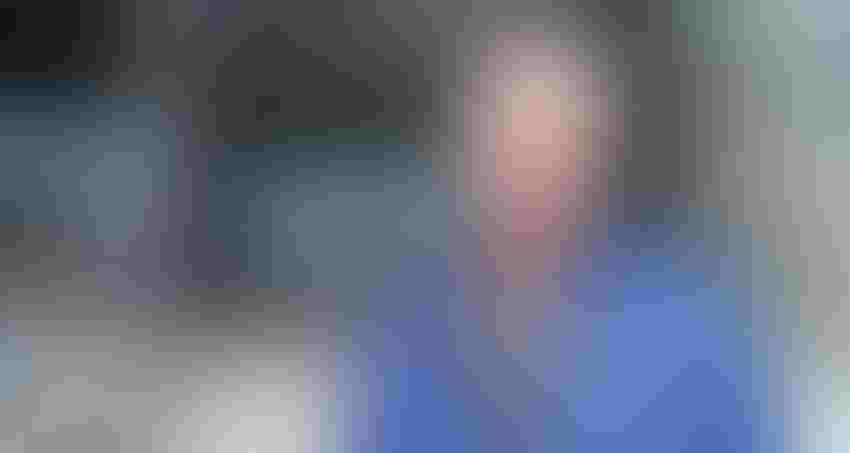 Paul Snyder, the Tillamook County Creamery Association's executive vice president of stewardship, wants to make Tillamook cheese and ice cream a trusted national brand.
Tim Hearden
Two years after gaining status as a Certified B Corporation for its commitment to environmental stewardship and worker-friendly practices, the Tillamook County Creamery Association is taking another step in its sustainability journey.
The cooperative recently committed to the dairy industry's net-zero climate goals by 2050, including achieving greenhouse gas neutrality, optimizing water use efficiency while maximizing recycling, and improving water quality by optimizing use of manure and nutrients.
To spur progress toward the net-zero goal, TCCA set an interim goal of a 30% reduction in certain greenhouse gas emissions by 2030.
"Since we began our cooperative, our farmers have taken care of the land and have been interested in how their land is stewarded," said Paul Snyder, Tillamook's executive vice president of stewardship. He noted that Tillamook's board adopted a stewardship charter in 2017 with a commitment to achieving goals to minimize human impacts on climate change.
Related: Tillamook wants to be nation's favorite brand
"In the wake of our commitment to working on environmental strategies, it became apparent that in order to drive our focus and be transparent, we needed an interim target … that would signal to the board, membership and stakeholders that we take seriously enduring ecosystems," Snyder told Farm Progress.
The TCCA earned a key certification and third-party endorsement for its work on stewardship in 2020, gaining B Corporation status. A B Corporation recognizes stewardship in a range of areas, including environment-friendly practices, animal welfare and ethical treatment of workers. To achieve this status, Tillamook went through a laborious process that involved third-party review of practices and approaches for the co-op.
The process took months, and Snyder has noted that some companies need to alter what they do to meet requirements. But with the B Corporation label in hand, changes are coming as part of Tillamook's next-level climate commitment.
More than 25 strategies
In the past year, TCCA has worked collaboratively across all departments to outline more than 25 strategies to help achieve the 2030 target, Snyder said. TCCA also teamed with an external consultant to calculate an emissions benchmark, as well as related goals.
TCCA's multi-faceted approach to its climate action plan involves its facilities and fleet, on-farm practices and packaging. With its facilities and fleet, TCCA already purchases 85% of its electricity from renewable sources and wants to increase it to 100%, partly through investments in on-site renewables.
The company also wants to convert its fleet of 16 diesel trucks to alternative, low-carbon fuels by 2030 and adopt new technology to improve driving habits that will improve safety and increase miles per gallon.
Related: Tillamook recognized for stewardship work
On farms, many of Tillamook's member-owners and milk suppliers are adopting use of dairy biodigesters to convert manure waste into energy or renewable natural gas, fertilizer and bedding, the cooperative says. The company also plans to test supplements to reduce emissions from cows.
The plan is "a roadmap, not a GPS," Snyder said.
"One of the nice things for us is that we are the country's fastest-growing ice cream brand … so we've got a lot of people who are interested in working with us," he said.
A summary of the plan can be found at can be found at www.Tillamook.com/climate.
About the Author(s)
Subscribe to receive top agriculture news
Be informed daily with these free e-newsletters
You May Also Like
---