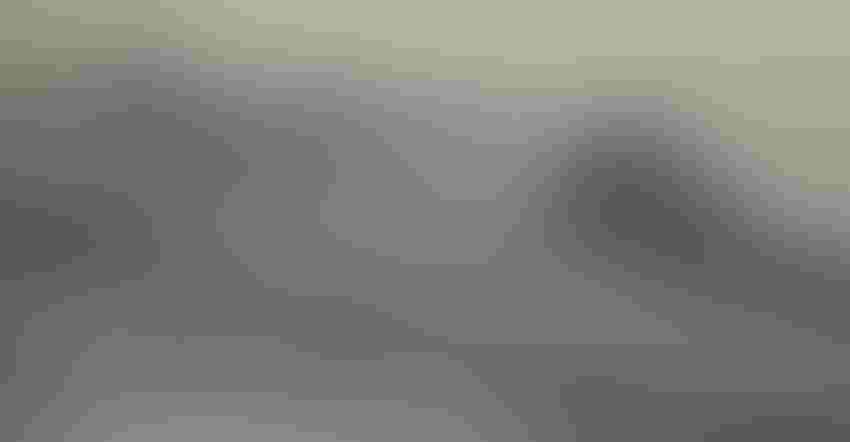 MAJOR WORK: Back in the spring of 1949, so much conservation work had been done on Kansas farms that the best way to get a look at what had been accomplished was by airplane. So, the Flying Farmers teamed with the Soil Conservation Service and Extension to provide free rides.
Conservation work was front and center in Kansas 70 years ago in the spring of 1949. Thousands of acres of land were terraced, and windbreaks and grass waterways were planted.
The best way to get a look at that was from the air. The Flying Farmers organization teamed up with the Soil Conservation Service and Kansas State University Extension Ag Agents to offer free air rides to people wanting a birds-eye view of all the work that had been accomplished.
Two events were held, one in Emporia and another at Marion.
75 years ago
The new, powerful drug penicillin is in high demand and short supply back in May of 1944, and researchers learned they could speed up the process by feeding the mold that produces the dug on a diet of corn steeping liquor, a byproduct in the manufacture of cornstarch and on lactose sugar from cow's milk. The agricultural diet increased production a hundredfold.
55 years ago
Fertilizer sales in Kansas were up for the seventh year in a row in 1964 according to the Kansas State Board of Agriculture. Kansas farmers applied a total of 625,131 tons of fertilizer in 1963 according to figures reported at the end of the year. That was an increase of 36,522 tons over the previous year. Sumner County led the state in sales with 11,772 tons of fertilizer. Reno County ranked second, closely followed by Sedgwick, Crawford and Dickinson counties.
45 years ago
One of the most destructive swine diseases ever broke out in the Pyrenees Mountains of France in 1974. The outbreak of African swine fever caused USDA to further restrict French pork imports. Other countries infected with African swine fever were Spain, Portugal, Cuba and all nations of Africa. African swine fever is a highly contagious viral disease affecting only swine. Its symptoms include high fever, red blotches on the skin, internal bleeding, collapse of the animal and nearly 100% fatality.
35 years ago
Spiraling natural gas prices were creating financial stress for irrigators in the spring of 1984. The situation was dire enough that some farmers, including Dale Blair of Satanta, were regretting ever getting into irrigation and going back to growing wheat and barley to reduce irrigation.
Blair told Kansas Farmer that he believed he would have been financially better off if he had never started irrigating.
Goerzen is executive director of the Old Cowtown Museum in Wichita.
Subscribe to receive top agriculture news
Be informed daily with these free e-newsletters
You May Also Like
---