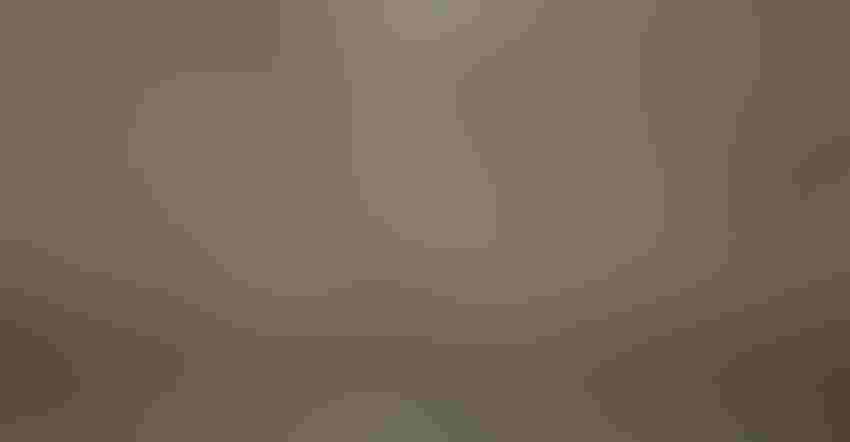 THE SWITCH: More people are either not using plastic straws or switching to alternatives. I have stainless steel straws, including one that I carry in my purse.
More so than ever, people need a cause to rally behind, to stand up for. People want to be heard and to believe that something good will come of it, especially when it comes to the environment.
It's not just phosphorus that people want to keep out of lakes, streams, rivers and oceans; there's a burgeoning anti-plastic movement.
Now in the crosshairs are plastic straws. Americans reportedly use 500 million straws daily. Plastic straws are among the top 10 items of debris found in marine litter. They do not biodegrade.
The movement is largely focused on cleaning up oceans. However, microplastics are not just an ocean problem, but also a global problem, affecting freshwater and even land-based ecosystems. Scientists have found large amounts of microplastics in soils, spread through household and industrial composting.
The "Say no to plastic" campaign was fueled when a video went viral of a captured sea turtle found with a straw in its nostril. Thankfully, it was successfully removed. However, the problem with plastics in our oceans has remained, and there's an urgency to make change
Many straws are made from No. 5 polypropylene — a petroleum byproduct. So why not just recycle them like we do those plastic grocery bags?
Since they're not stamped with the No. 5 plastic symbol, they're not technically recyclable. And if they make it to commercial recycling facilities, they often fall through the sorters.
Recyclers are usually cautious about the types of polypropylene they accept, and straws will rarely be accepted with other forms of polypropylene.
Environmental groups have made a broad push for cities to stop their use of straws through legislation.
In September, the ocean advocacy nonprofit Lonely Whale Foundation got businesses in Seattle to exchange 2.3 million plastic straws out for compostable alternatives as part of a "Strawless in Seattle" campaign. That campaign has now led to a ban on plastic straws and utensils, which went into effect July 1. 
A drink will be served with no straw, unless asked for, and then a compostable one will be provided.
Several restaurants and cities in California have gone straw-free. McDonald's in the U.K. is switching to paper straws and the European Union has proposed banning plastic straws among other single-use plastic items. KFCs in Singapore have also served their final straws, and now Peanut Barrel is getting on board.
Ocean as trash can
About 8 million metric tons of plastic trash end up in our oceans every year, according to a study published earlier this year in the Journal Science. Ninety percent of all trash floating in the world's oceans is comprised of plastic.
The effort is not just to prevent further contamination of our environment, particularly waterways, but also to clean up some of the damage that's already been done.
For more than 30 years the Ocean Conservancy has organized the International Coastal Cleanup, where more than 12 million volunteers from 153 countries have worked together to collect more than 228 million pounds of trash.
The Ocean Conservancy points out that plastic pollution does more than choke or entangle sea life. Scientists have found evidence that ocean plastic is linked with disease on coral reefs. Meanwhile, exposure to microplastics was shown to decrease the reproduction and population growth rate in zooplankton — animals that form the base of the ocean food chain.
The conservancy also warns if we don't act now, there could be a pound of plastic for every 3 pounds of fish in the ocean within the next decade.
Midwest volunteers
In 2017, nearly 800,000 volunteers participated in the International Coastal Cleanup, including 1,716 people from Michigan and 1,614 from Ohio. Collectively, they removed more than 20 million pieces of trash, including 643,562 straws and stirrers, from beaches and waterways around the world.
Unless you have a health issue that prevents you from drinking directly from a glass, using a straw is not necessary. Why is it a Diet Coke will be served with a straw, while you never see a frosty mug of suds being sipped through a straw. Granted, I'll want a straw for my smoothies and milkshakes, so there are alternatives, such as stainless steel (which I have), paper, glass, silicone and bamboo straws.
Some would argue that the entire effort is frivolous and really won't have much of an impact considering the massive amount of ocean debris.
However, it does begin to address the problem. And, even more so, this effort is about pooling people and giving a sense of empowerment to begin to be kinder to the environment — something farmers have been doing for decades. It's a cause that's easy to rally around.
This year's International Coastal Cleanup is Sept. 15. For more information or to get involved, visit the Ocean Conservancy.
Subscribe to receive top agriculture news
Be informed daily with these free e-newsletters
You May Also Like
---