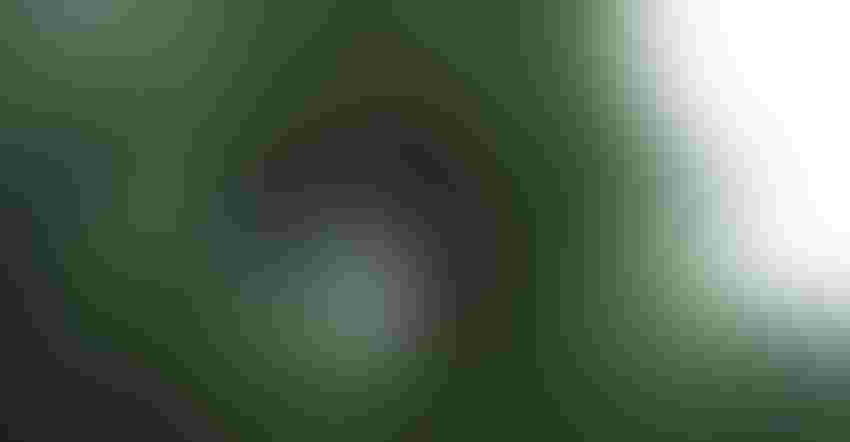 TALL AND STRONG: American linden is a strong substitute for ash trees, with few disease and insect issues.
When my grandparents traveled west on hunting or fishing trips in the 1930s, '40s and '50s, they didn't purchase store-bought souvenirs to bring home to remember their adventures. If they stayed with a farmer or rancher during their vacations, they would usually dig up a volunteer tree or shrub from the yards or property of their hosts to bring back home with them to plant on the farm where we now live.
That's why we have a white cedar, black locust and assorted maples growing all over our farm yard. It is also why we have a gigantic American linden tree, also known as basswood, growing along the north side of our house. I'm told it was dug out and transplanted from a rancher's property along the Niobrara River Valley during a hunting trip years ago.
American linden, Tilia americana, has many beneficial and pleasant qualities. It has a pyramidal shape when the tree is young and matures into a more rounded structure. The leaves are kind of heart-shaped, and the fragrant late-spring creamy-white to pale-yellow flowers of the tree attract honeybees. That's why it is also sometimes called a bee tree.
Native to the Northeast U.S., mid-Atlantic states, Great Lakes region, the eastern edge of the Great Plains and into the northern Plains states, linden is a fine example of a premiere shade tree.
The pea-sized seeds of the linden can be easily seen after flowering. Lindens do not like drought, so they do better on well drained soils where there is less potential for extreme dryness. They do work well as a floodplain tree, with intermediate tolerance to flooding. In extreme drought, they may develop leaf scorch.
Because they grow quite large, sometimes more than 70 feet in height with a canopy measuring more than 60 feet, they are well-suited to the farm and ranch where they have ample room to grow. Redmond is one of the most popular cultivars because it keeps its pyramidal shape longer in life. Dakota linden is a hardy, pyramidal cultivar selected from North Dakota. Other cultivars include the Boulevard linden with a narrow, pyramidal shape and Pyramidal linden, also with a narrow, upright structure.
The wood from lindens is light, tough and easy to work with, so it is coveted by woodworkers and carvers. Honey derived from linden flowers is regarded as some of the best. As we search for replacement trees for green ash that have been decimated by emerald ash borer in many parts of the country and as the range of EAB devastation marches onward, American linden appears to be a great example of the kind of native tree we should be planting more often around the farmstead, in windbreaks and rural riparian plantings.
Evidently, my grandparents were well aware of those many qualities when they transplanted an American linden into our yard decades ago.
Subscribe to receive top agriculture news
Be informed daily with these free e-newsletters
You May Also Like
---