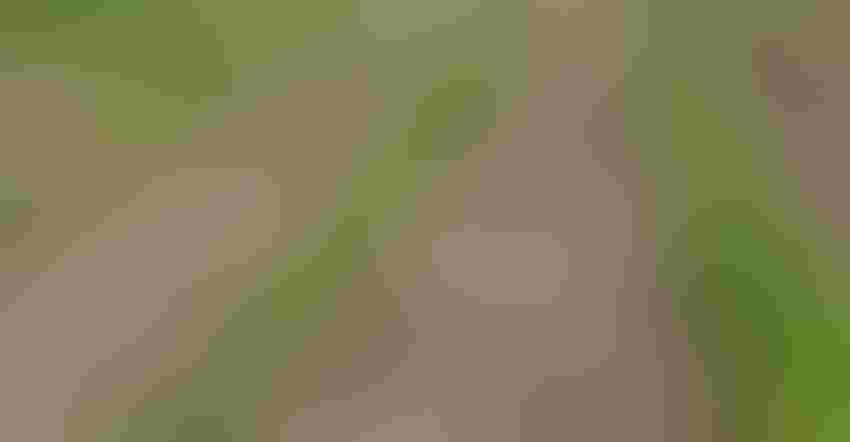 The American Farmland Trust is hiring Jennifer Moore-Kucera as the new director of its climate initiative and announcing its commitment to support the U.S. Climate Alliance's Natural and Working Lands Challenge and the Global Soil Health Challenge by California and France.
"America's farmers and farmland will play critical roles in our society's response to combatting climate change. Today, American Farmland Trust is renewing our commitment to supporting farmers in responding to climate change with our hiring of a new climate director and our public commitment to supporting the Natural and Working Lands Challenge and the Global Soil Health Challenge," says John Piotti, AFT president and CEO.
"Public action on all levels is needed to realize the potential for farmers and farmland to play a role in combatting climate change," Piotti said.
The "Farmers Combat Climate Change" initiative supports farmers and ranchers in adopting climate-smart farming practices on land they own and rent, encourages smart growth and protecting farmland to reduce transportation emissions and expands renewable energy siting while protecting the nation's most productive, versatile and resilient farmland.
Moore-Kucera is a soil health expert—researcher, educator and presenter—on soil's links to carbon sequestration. She brings to AFT her experience as the West Region Soil Health team lead for the USDA-Natural Resources Conservation Service Soil Health Division as well as serving as co-director/Natural Resource Conservation Service liaison for the USDA-Northwest Climate Hub.
"Jennifer's extensive technical and research expertise in soil health management and carbon sequestration practices will help farmers mitigate climate change while increasing crop yield, product quality and overall soil health," Piotti said. "She has published extensively on soil health and has close connections across our research and public agency partners that will be pivotal to implementing soil health practices on a much larger scale across the country. We are thrilled that she will be joining us to elevate AFT's work in combating climate change."
Jennifer will be based in Corvallis, Oregon. She received her Bachelor of Arts in biology and environmental studies from Binghamton University, her Master of Science in soil science from Iowa State University and was awarded a Doctorate in soil science from Oregon State University. She was elected to serve as the 2017 Chair of Soil Biology and Biochemistry Division of the Soil Science Society of America and is an Adjunct Faculty member with the Department of Crop and Soil Science at Oregon State University.
"I am very excited to be joining American Farmland Trust and look forward to helping accelerate the adoption of conservation practices and policies that will promote soil health, productivity, and resiliency," Moore-Kucera said. "The goals and strategies outlined in the Farmers Combat Climate Change Initiative will play a critical role in helping farmers, ranchers, and urban growth planners develop and implement practices that can reduce greenhouse emissions, sequester C, and will help mitigate, if not begin to reverse the negative impacts predicted by climate change models."
Source: American Farmland Trust
Subscribe to receive top agriculture news
Be informed daily with these free e-newsletters
You May Also Like
---