Almond industry forerunner of future farm practices, sustainability program internationally recognized
Almond industry forerunner of future farm practices, sustainability program internationally recognized
Growing Good features the industry's evolving farming and processing best practices based on years of research.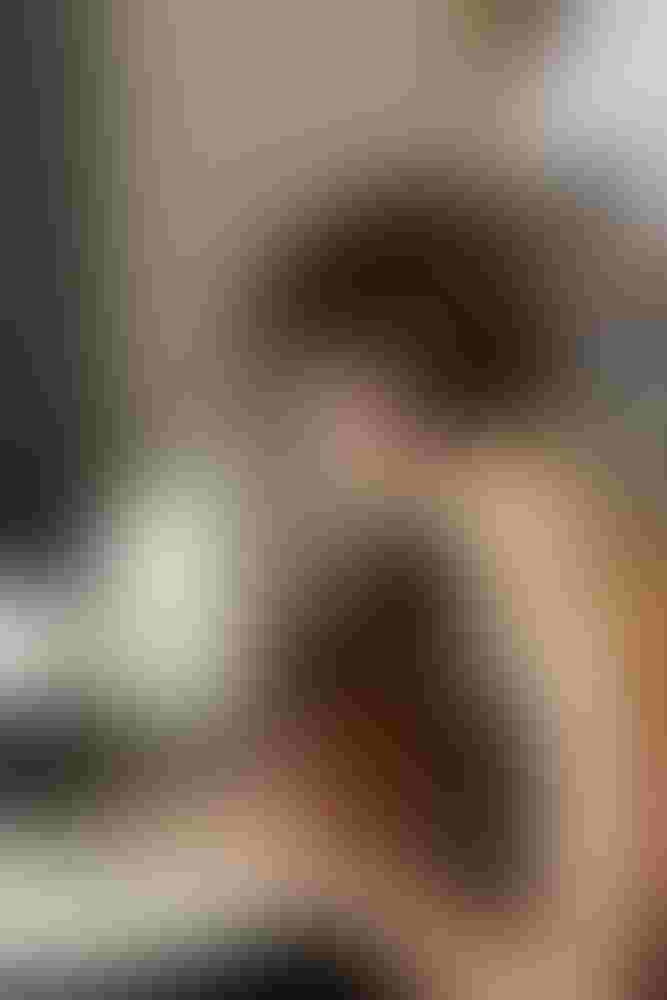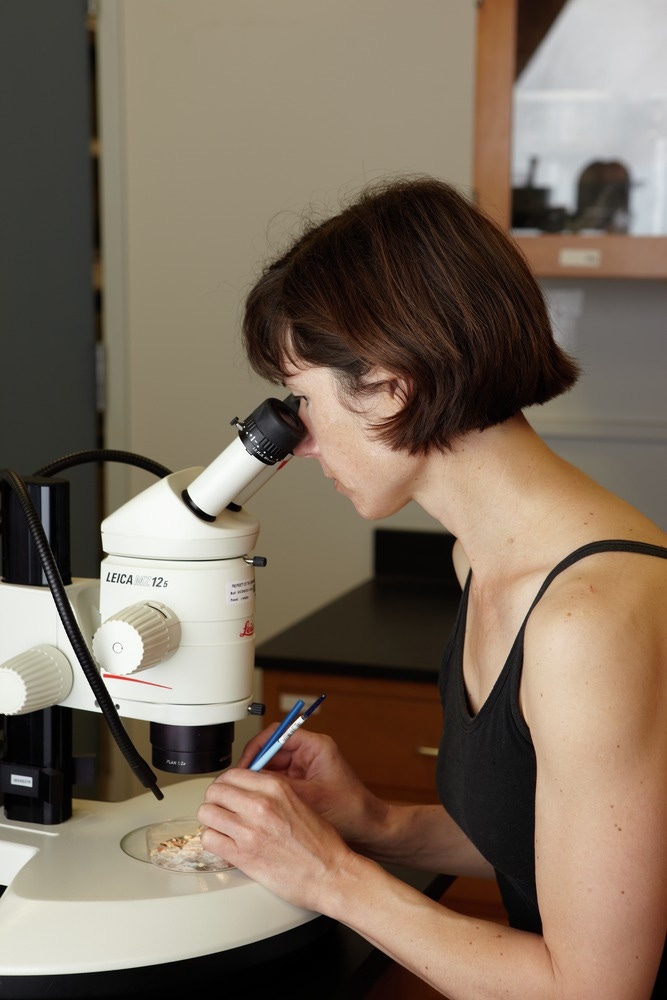 Almond board research efforts concentrate on sustainability.
Almond Board
During the Almond Conference 2017, Almond Board of California (ABC) released its first annual Almond Sustainability Publication, Growing Good, which highlights the California Almond community's commitment to sustainability.[1] Additionally, the Almond Board announced its investment of $4.8 million in 64 independent, third-party research projects exploring next-generation farming practices.
After more than 40 years of work and $70 million invested in research, the California Almond community, through the Almond Board, built a foundation of research focused on continuously improving how almonds are grown, processed and consumed. Growing Good features the industry's evolving farming and processing best practices based on years of research.
"Almond farmers' growing practices and processors' handling practices are rooted in science, and the almond industry has been investing in research that pushes the envelope and partnerships that break boundaries," said Gabriele Ludwig, director of sustainability and environmental affairs, Almond Board.
Launched in 1973, ABC's research programs provide a scientific basis for best practices across several priority areas. Three of those key areas, which are highlighted in Growing Good, include water sustainability, protection of honey bees and new uses for almond hulls, shells and woody materials, an effort to use all materials produced in the orchard – a zero waste approach.
Water Sustainability   
Since 1982, California Almond farmers have committed $6.7 million to 201 water research projects spanning irrigation efficiency, groundwater recharge and water quality. Production improvements and adoption of water efficient technologies have benefited from this investment, and today almond farmers can affirmatively state they have reduced the amount of water needed to grow a pound of almonds by 33 percent over the past 20 years.[2] 
Of this year's research efforts, the Almond Board invested $1.2 million towards 14 water-centric projects. One project, Assessment of Water Status Using Inexpensive Thermographic Imagery, involves creating a smartphone app and heat sensing platform and then testing the tools' ability to more precisely determine irrigation needs at any given time through leaf surface-and tree-temperature. The project's goal of is to create a widely accessible tool for almond farmers to determine real-time irrigation needs and increase efficiency.
Honey Bee Health
In 1995, the Almond Board made honey bee health a strategic research priority. Since then, the California Almond community has committed $2.6 million in support of 113 projects that address the five major factors affecting honey bee health. 
This year, California Almond farmers funded more honey bee health research than any other crop group[3], investing nearly $300,000 in six different research projects. Technical Transfer Teams Serving Commercial Beekeepers in Almonds, one of the six projects, highlights Technical Transfer Teams, which are made up of traveling bee doctors who work with beekeepers – many of whose honey bees pollinate almonds each spring – to monitor hive health and advise on pest and disease treatment as necessary. Results to date show that the 99 beekeepers working with Technical Transfer Team lost, on average, 36 percent fewer colonies than commercial operations who did not participate.[4]
Co-product Innovation
From 1977 to today, the California Almond community has invested $1.6 million in 58 research projects to ensure that all almond co-products – the kernel, shell, hull and woody biomass – are put to beneficial use.
To determine how almond coproducts may address needs across food, pharmaceuticals, agriculture, automotive and more, nine studies have been funded this year with a commitment of $540,000. One project, Evaluation of Almond Shell and Soft Wood Derived Biochars as Soil Amendments, will explore utilizing almond shells to create different formulations of the soil amendment biochar, evaluating their quality in a greenhouse setting. Should these products prove beneficial to soil and plant health, biochar has potential applications across agriculture, landscaping or even in backyard gardens.
In addition to these three areas of focus, Growing Good highlights various other key points of interest. Danielle Veenstra, senior specialist, sustainable farming communications, Almond Board, said after conducting spacial analysis, the Almond Board "found that 50 percent of almond processors have solar energy at their facilities."[5] Visit AlmondSustainability.org and the Research Database for more information about the Almond Board's continuous farming and environmental research.
Almond Sustainability for the Future
Growing Good and the research announcement weren't the only big news shared at the 45th annual Almond Conference. On the second day of the event, the Sustainable Agriculture Initiative Platform (SAI Platform) and Almond Board of California (ABC) announced the outcome of a benchmarking effort that put ABC's California Almond Sustainability Program (CASP) on the map on a global scale. Using SAI Platform's Farm Sustainability Assessment (FSA) and CASP almond growing and processing practice assessments, paired with U.S. and California regulatory systems, the Almond Board's sustainability program earned an FSA 2.0 Gold-level equivalency, the highest attainable level.
Richard Waycott, ABC president and CEO, said, "establishing equivalency with the FSA's Gold level is an important step in recognizing the California Almond industry's well-established practices and commitment to being an economically, environmentally and socially responsible crop for California and the world."
CASP has enabled farmers to assess their own practices and confidentially compare their performance to peers. Moving forward, the FSA 2.0 Gold equivalence provides the California Almond industry with a way to communicate on-farm practices and address stakeholder sustainability questions in a more harmonized and consistent manner.
California Almonds are the first nut-specific program to be benchmarked to FSA 2.0, and one of only two U.S. sustainability initiatives that achieved a Gold level of equivalence.
"We are family farmers. For the most part, we live on our farms or very close by to them, raise our kids here and want them to inherit our farms and our companies," said Waycott. "When we think about improving our industry across the myriad areas of opportunity, it also involves wanting to make a better environment for our children and grandchildren. Research investment plays a huge role in this future."


[1] Sustainable almond farming utilizes production practices that are economically viable and are based upon scientific research, common sense and a respect for the environment, neighbors and employees. The result is a plentiful, nutritious, safe food product.
[2] University of California. UC Drought Management. Feb. 2010. Food and Agriculture Organization of the UN. FAO Irrigation and Drainage Paper 66 – Crop yield in response to water. 2012. Almond Board of California. Almond Almanac 1990-94, 2000-14.
[3] Gene Brandi. Vice President, American Beekeeping Federation.
[4] 16-POLL5-Sagili/vanEngelsdorp. Bee Informed Partnership: Pacific Northwest Tech Transfer Team.
[5] Land IQ. Almond Processor Solar Analysis. December 2016.
Subscribe to receive top agriculture news
Be informed daily with these free e-newsletters
You May Also Like
---