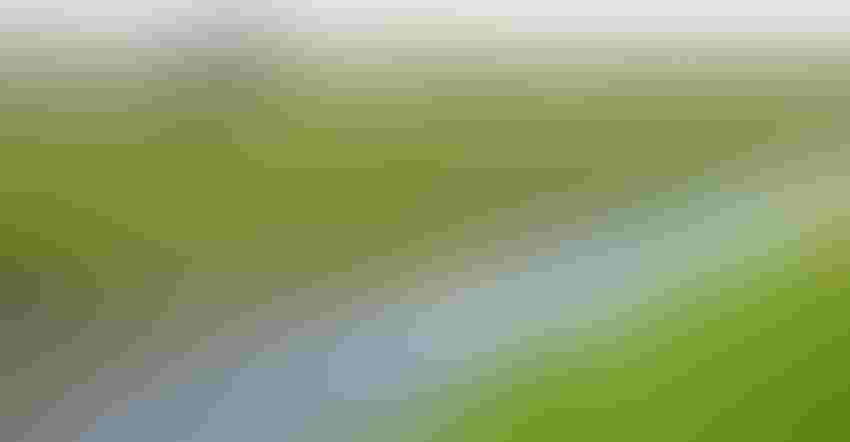 ADDING ACRES: The Minnesota Ag Water Quality Certification Program has more than 671,000 acres enrolled on 961 farms.
Paula Mohr
Minnesota has set a 1 million-acre goal for its ag water quality certification program.
As of mid-October, there were 671,522 acres on 961 certified farms in the Minnesota Agricultural Water Quality Certification Program, says Brad Jordahl Redlin, MAWQCP manager.
The voluntary program offers farmers and agricultural landowners the opportunity to implement and maintain approved conservation practices that will be certified, guaranteeing regulatory certainty for 10 years.
In other words, certified landowners are in compliance with any new water quality rules or laws during the period of certification. Farmers seeking certification can obtain specially designated technical and financial assistance to implement practices that promote water quality. Certified producers may also use their status to promote their business as protective of water quality.
Farmers would appreciate knowing that their conservation work pays, according to an economic analysis of MAWQCP farms among farmers participating in the state's Farm Business Management program.
Redlin says that a study released last April by AgCentric showed that MAWQCP farms averaged 26% higher net profit — $19,000 more income per year on average — than the non-MAWQCP farms in the program. Those certified farms also had higher median income, better debt ratios and oftentimes better yields.
Look for the report at https://agcentric.org/what-we-do/education-training/farm-business-management/annual-fbm-reports/. It's titled "Influence of Intensified Environmental Practices on Farm Profitability."
"I was glad to have independent researchers take a look at what the effect of MAWQCP was on dollars and cents," Redlin says. "People seem to always be trying to calculate the economic effect of conservation, positive or negative, and trying to figure out what one practice or management change might mean.
"I shouldn't have been surprised to find when growers of any size, commodity or livestock work with a local conservation and agronomy professional on MAWQCP's comprehensive risk assessment and management analysis across every acre of their operation that the result is to improve their profit. MAWQCP helps dial in maximization to whatever the grower is doing and the conditions they're doing it in."
MAWQCP staff continue to collaborate with other organizations, businesses and programs to expand water quality conservation and program certification. MAWQCP provided funding for the new Ecosystem Services Market Consortium pilot project in the Sauk River watershed. The project will test and streamline the creation and sale of environmental credits from farmland.
MAWQVP also is involved with Field to Market projects and regional partnerships to increase MAWQCP certifications among farmers with connections to Hormel Foods, Central Farm Services co-op, Compeer Financial, Land O' Lakes and local soil and water conservation districts, such as the Cedar River Watershed Partnership and the Cannon River Agricultural Collaborative.
On average per year, a 400-acre MAWQCP farm will save 23 tons of sediment, 65 tons of soil, 29 pounds of phosphorus, 65 CO2-equivalent metric tons and reduce nitrogen loss by up to 49%, Redlin adds.
Interested in learning more about certified farms? Check out the MAWQCP online story map. It provides a sampling of certified farms.
Visit MAWQCP's website at https://www.mda.state.mn.us/environment-sustainability/minnesota-agricultural-water-quality-certification-program for more information.
Subscribe to receive top agriculture news
Be informed daily with these free e-newsletters
You May Also Like
---