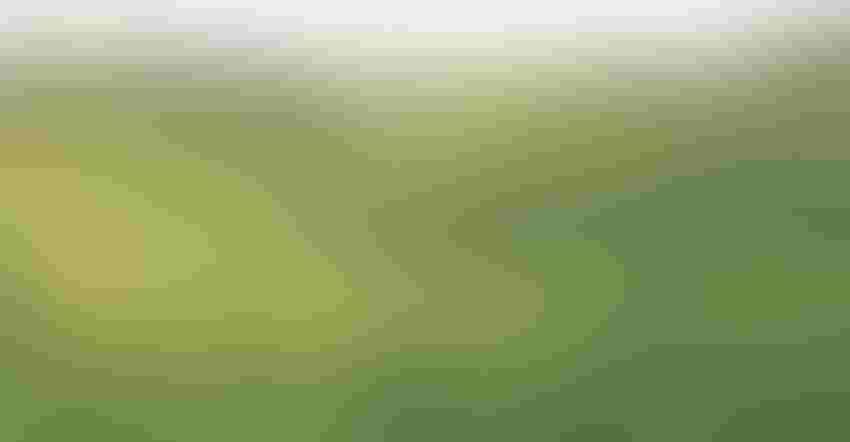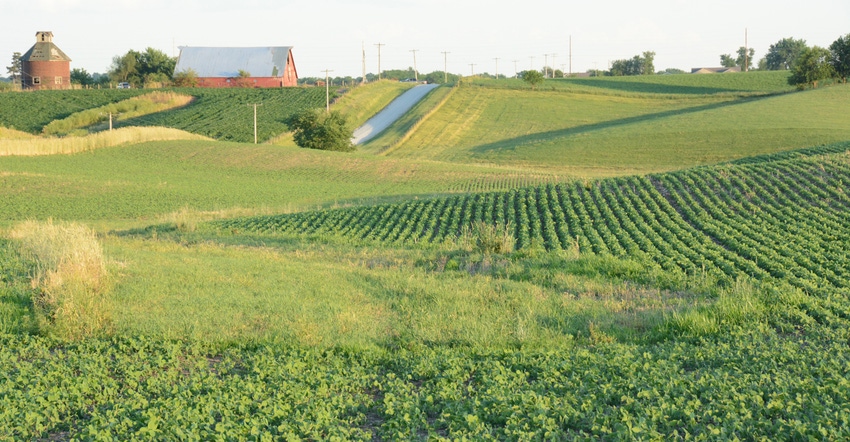 You may have noticed that I often write about the theme of words, language and the importance of communication. Throughout my career, most of the disagreements and misunderstandings I've seen could have been avoided by better communication.
Sometimes the issue involved selecting a conservation practice because it carried a best management practice label — but it wasn't the best practice for the site. Other times we had to reapply herbicide because we misidentified a weed by using a common name rather than the scientific name. With all our technical terms and industry jargon, there are many ways we can miscommunicate in this business of agriculture.
Last fall while attending a statewide conference, I was approached by a farmer who did not have a positive experience when visiting one of our field offices to get advice on an erosion problem. With recent heavy and high-intensity rainfall, he was seeing erosion in places where he hadn't had the problem before, and he was concerned. He told the soil conservationist he was concerned about his highly erodible land. The conservationist checked his computer database and told the farmer that he did not have any highly erodible land, so he didn't need to be worried.
The farmer was puzzled by this response. He scrolled through several pictures on his phone to show the actual erosion. He explained that while he was concerned about the entire field, some of the erosion was right next to the road, and he didn't want anyone to complain about it. Again, the conservationist reassured him that even if someone complained, it wasn't a problem because the land wasn't highly erodible.
The farmer left the office frustrated. "What's wrong with this guy?" he asked me. "He just wanted to look at data on his computer when I had pictures of what's really going on. It makes no sense. This is how you do things these days? Keep your nose stuck in a computer and not even pay attention to what's going on out in the field?"
The back story
I can understand how crazy this experience seemed to the farmer, but I can also explain where things went wrong. When the farmer said he was concerned about his highly erodible land, the conservationist understood that as a concern for highly erodible land, or HEL.
What's the difference? Well, the latter — HEL — is a legal term associated with the conservation compliance provisions of the farm bill. In simple terms, if one-third of a field contains a soil type with an erosion index of 8 or greater, the field is officially labeled as HEL. An HEL designation doesn't mean a field is eroding but that it has the potential to erode. If a farmer wants to remain eligible for USDA benefits, the HEL field must be farmed in such a way that there isn't excessive erosion.
The conservationist thought he was delivering positive news when he checked the database and saw that a determination had already been done for the ground. The field was not labeled as HEL. So, in the conservationist's mind, it wouldn't even matter if a neighbor complained: You shouldn't be worried, because it's not subject to conservation compliance, and your benefits aren't at risk.
I can't fault the farmer in this situation. He was using terminology that not only made sense to him but also accurately reflected his situation. Our conservationist was reacting to the words because he most commonly dealt with farmers who were concerned about conservation compliance.
The Natural Resources Conservation Service will use this experience to help us learn to become better listeners, improve customer service and properly address our natural resource concerns.
Dozier is the Illinois state conservationist. Direct comments or questions to [email protected]. The opinions of this writer are not necessarily those of Farm Progress/Informa.
About the Author(s)
Subscribe to receive top agriculture news
Be informed daily with these free e-newsletters
You May Also Like
---