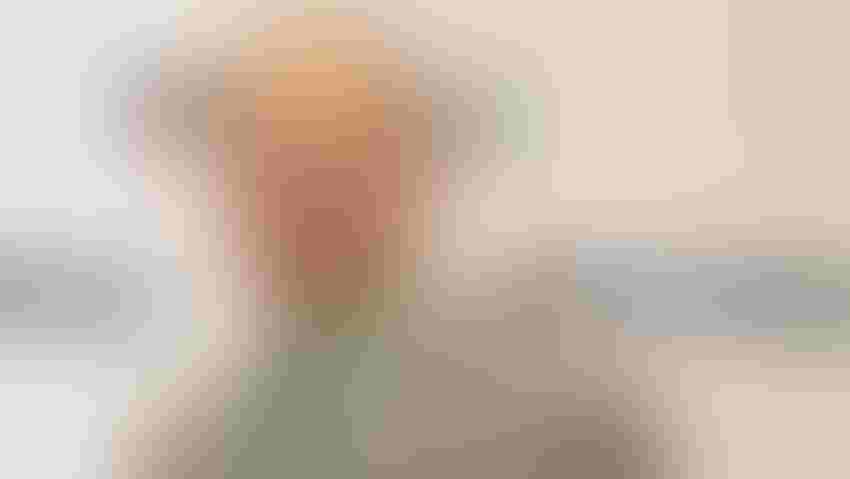 FARM LEADER: Jim Holte of Elk Mound, Wis., died Oct. 22, two days shy of his 70th birthday.
Farm Progress
I'm sure anyone who knew Jim Holte was as shocked and saddened to learn of his death this week as I was. He was a humble man who enjoyed family, farming and serving his community.
Holte was best known by most Wisconsin farmers for serving as president of the Wisconsin Farm Bureau Federation from 2015 to 2019. He served on the WFBF board of directors for 24 years and on the American Farm Bureau board of directors from 2015 to 2019. He died Oct. 22, two days shy of his 70th birthday. His death was due to complications from multiple system atrophy, Type C.
WFBF President Kevin Krentz said in a statement, "The Wisconsin Farm Bureau family is hurting as we learn of the passing of former WFBF President Jim Holte."
Sad and hurting
"Jim was a dear friend and mentor to many, me included," Krentz continued. "He was extremely personable, appreciated meeting new people and gaining new experiences. He was a lifelong learner and was the type of person who took the time to get to know you. He loved farming and enjoyed being around people who shared the passion.
"Jim was an advocate for agriculture both on the state and national level. As a farmer and graduate of UW-River Falls, Jim understood the need to bring issues pertinent to farms and rural Wisconsin to those who needed to hear them.
"He took great pride in being the voice for so many, and never took for granted his role of making sure farmers were at the table for the discussions they needed to be.
"Above all else, Jim was strong in his faith and a true family man. His love for his wife, Gayle, their daughters and grandchildren were part of many conversations. He brought his values of family and leading with kindness to Farm Bureau. We are grateful for every ounce of time and effort Jim gave to Farm Bureau and his thoughtful leadership.
"Jim was an exceptional person and a mindful leader who will never be forgotten."
Respected leader
Holte was born to the late Gerhard and Gloria (Johnson) Holte on Oct. 24, 1953, in Eau Claire, Wis. He attended Fosbrooke School, a one-room schoolhouse in the town of Spring Brook, then Elk Mound area schools before going on to graduate with a degree in farm management from the University of Wisconsin-River Falls. While in school at River Falls, he met Gayle Arnold, and they married on June 5, 1976.
Holte grew up on his family's farm in the Chippewa Bottoms, and after finishing college, he returned to farm a dairy operation he grew to more than 100 head. Later in his career, he transitioned to grow grain and raise beef cattle when other commitments took him away from the farm more often. He graduated from the Wisconsin Rural Leadership Program in 1996.
Holte led a life of service: service to agriculture, to his community and to his family. He was an active member of Wisconsin Farm Bureau for more than 40 years. He also served on the board of directors for Growmark Inc., Farm Bureau Life and FBL Financial Group. He was a past president of the Wisconsin Beef Council, and a member of the Wisconsin State Livestock Committee and Wisconsin Livestock Identification Consortium Board. He served as chairperson of the Wisconsin Livestock Siting Review Board and was a citizen board member of the Wisconsin Department of Agriculture, Trade and Consumer Protection Board.
During his career, he was also recognized as a Wisconsin Master Agriculturist in 2005; named 2015 Wisconsin Distinguished Agriculturalist by the UW-River Falls College of Agriculture, Food and Environmental Sciences; and received the Honorary Wisconsin FFA Degree in 2016. He was also awarded Wisconsin Farm Bureau's Distinguished Service to Wisconsin Agriculture Award in 2022.
"Jim would be embarrassed that we've listed all of these, but we are so thankful for and proud of his contribution to agriculture," his family says. "We believe each accomplishment warrants acknowledgement."
His service also extended to his community as an 18-year member of the Elk Mound Area School District School Board and as a member of many committees at the Lutheran Church of the Good Shepherd in Eau Claire. He was currently a member of Our Savior's Lutheran Church in Menomonie, Wis.
Loving family man
Last but certainly not least, Holte served his family.
"He was our biggest supporter, encouraging Gayle to pursue a career change, cheering Jen on at basketball games, moving Erin to a new city in the middle of winter, captaining endless pontoon and tube rides with the grandkids, building a business with his brother as kids growing and selling cucumbers to the local pickle factory, and so much more. Jim also loved adventure, and he had many of them, including whitewater rafting as a family, skydiving with Erin and parasailing with Gayle. That sense of adventure also took him on travels around the globe to Turkey, Kazakhstan, Alaska, Hawaii, Czech Republic, Austria and more," his family notes.
"Jim wanted to be remembered for treating people with kindness and respect. That is a lesson we aspire to carry on in his memory. We will miss him more than we can say."
Holte is survived by his wife, Gayle; daughters, Jennifer (Adam) Birkholz and Erin (Josh) Holzbauer; grandchildren, Evan, Rue and Ryan Birkholz; and Lucy and Drew Holzbauer; siblings, Gene Holte, Barbara (Bruce) Gilbertson and Mary (Rob) Strand; sister-in-law, Kathy Gibeaut; nephews, Peter Gilbertson, John Gilbertson, Erik Strand and Jared Strand; niece, Susan (Christopher) Rajamoney, and many cousins and extended family members. He was preceded in death by both of his parents, father- and mother-in-law, Larry and Arlis Arnold, and brother-in-law, Jeff Arnold.
Visitation will be held Oct. 26 from 5-7 p.m. at Lenmark Gomsrud Linn Funeral Home-West Chapel, 1405 North Clairemont Ave., Eau Claire. The funeral service will be held Oct. 27 at 1:30 p.m. at Our Savior's Lutheran Church, 910 9th St. East, Menomonie, followed by a reception at Off Broadway Banquet and Conference Center (adjacent to Stout Craft Co.), 1501 North Broadway St., Menomonie. A private interment will be held at a later date.
Memorials can be directed to the Wisconsin Farm Bureau Foundation, Our Savior's Lutheran Church or a cause of your choice.
Subscribe to receive top agriculture news
Be informed daily with these free e-newsletters
You May Also Like
---