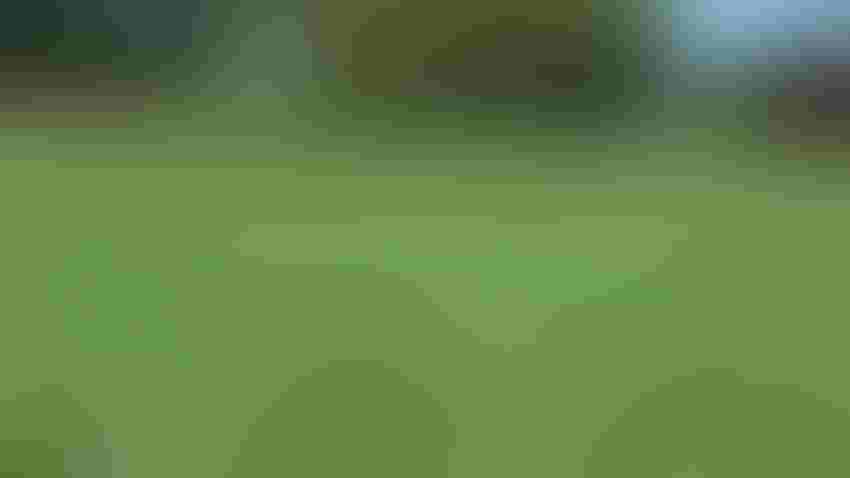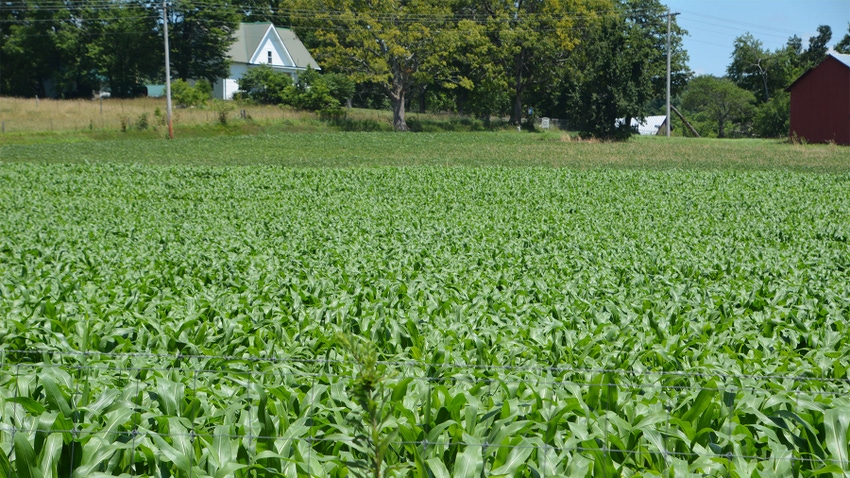 CHALLENGING YEAR: This popcorn was playing catch-up in early July after the field was replanted due to armyworm damage. Despite the setback, this farmer intends to no-till into cover crops again next year.
Tom J. Bechman
The long-standing annual Indiana Conservation Transect results were heralded as record-setting when they were released in midsummer. Based on the statewide study, Indiana farmers planted living, overwintering cover on 1.6 million acres for 2022-23. That includes wheat that may have been harvested for small grain, but it typically only accounts for about 200,000 acres.
Don Lamb, director of the Indiana State Department of Agriculture and a farmer himself, is encouraged by the report. He notes that Hoosier farmers have held strong at about 1.5 million acres of cover crops since 2021.
The transect, conducted each spring for roughly three decades, involves assessing what is growing, if anything, on fields in preselected counties and locations across the state. ISDA Division of Soil Conservation technicians, Natural Resources Conservation Service employees, personnel from soil and water conservation districts, and Purdue Extension educators work together to carry out the survey. They also work together to spread the message about conservation across Indiana.
"Conserving our natural resources is not a one-agency job," says Curtis Knueven, acting state conservationist with NRCS. "These partnerships share their unique areas of expertise and allow us to expand the reach and depth of conservation in Indiana."
2024 survey
What will Indiana farmers do this fall? Will they seed the same amount of cover crops? More acres? Fewer acres? At the end of June, it appeared some people might be frustrated with cover crops.
Bill Johnson, Purdue Extension weed control specialist, noted that especially in pockets hardest hit by drought, both no-till corn and soybeans planted into cover crops took it on the chin. Cover crops allowed to grow, especially cereal rye, wicked moisture out of the soil, and made it difficult for young corn and soybean plants to get established.
A couple of months later, though, Dan Quinn, Purdue Extension corn specialist, said no-till corn planted into rye in his comparison trials was finally catching up. Whether it catches up completely remains to be seen.
And whether growers frustrated by slow growth early remember that this fall and opt not to plant cover crops also remains to be seen. Plus, slow growth wasn't the only problem some growers ran into planting after cover crops this year.
In southern Indiana, one farmer saw armyworms move into a large field of knee-high or better popcorn literally almost overnight. By the time soils dried out after a rain, it was too late to salvage the field with insecticides. So, he replanted, scouted for the return of armyworms carefully, and watched his corn grow, although it was much later than he intended.
Surely he is done with cover crops and no-till, right? When asked about it at a field day, he responded quickly and firmly that he will sow covers and no-till again next spring. However, he added that he will do everything he can to stay one step ahead of armyworms.
Why will he continue? He is convinced it's the right solution for his farm and won't let one setback change his mind.
Are cover crops and no-till the right combination for your farm? If so, perhaps you can help move the amount of live cover crops growing over winter in Indiana to an even higher number next year.
Subscribe to receive top agriculture news
Be informed daily with these free e-newsletters
You May Also Like
---