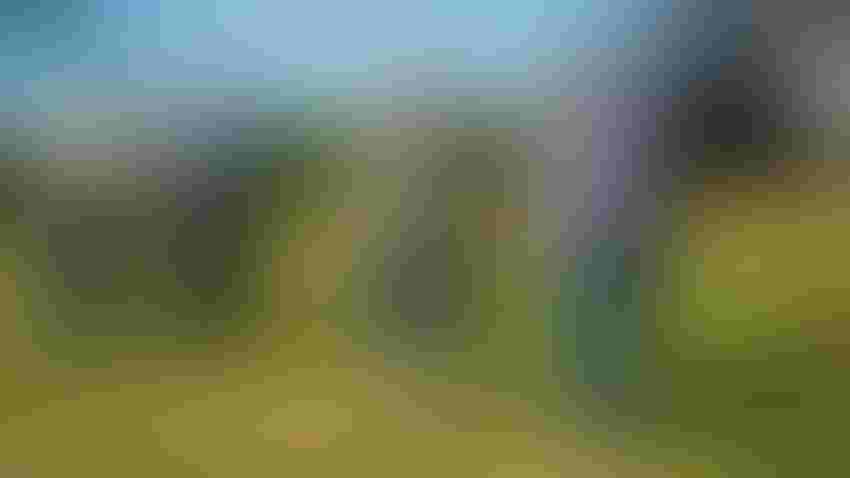 During the eight years my youngest played catcher for her school softball team, I observed way too many parents screaming at their kids from the stands.
"You got a hole in that glove? Catch the ball!"
"What are you waiting for, an invitation? Swing the bat!"
While said parents "coached" with raised arms and exaggerated sighs, their kids typically stared down at the dirt in humiliation.
I couldn't help thinking back on those days when Brian Robinson, an operator who farms two tracts I inherited following my father's death, texted me early images of this year's corn. Here was a farmer, boots on the ground, stooping down to capture plants progressing from stage V2 to V3 for a landowner residing 600 miles away.
Responding to the snapshots with a thumbs-up emoji, I wondered how many tenant-farmers are met with disparaging remarks from people like me. Following the playbook of parents perched on ballpark bleachers, do some nonfarm heirs bridge the distance between themselves and their fields by offering ill-informed advice or harsh criticism to the ones trudging home covered in sweat and dirt?
We're all 'armchair agriculturists'
Somebody before me coined the term "armchair farming" to refer to the butt-in-chair orchestrating that is integral to a strategic farm operation. In this context, the phrase isn't an insult. Rather, it's an acknowledgement of the necessary planning and figuring that all farmers do.
Growing up, I watched Dad sitting at the kitchen table scribbling numbers on a notepad or jotting down points from an industry report while kicking back in his worn recliner. As I navigate the management of our family farm from afar, I've come to realize the importance of these brainstorming sessions that grounded Dad's decisions about everything from crop rotations to tile installations to storage contracts.   
But an "armchair agriculturist" can also resemble an "armchair quarterback," which is someone who claims expertise without ever stepping foot on the field. Tuning into the game with nachos, wings and a cold one in easy reach, armchair quarterbacks lack the unique purview of players braving crummy weather, injuries and a perspective on the action that's a far cry from replays shown on a flat-screen TV.
From the armchair, it's tempting to imagine the field — football or farm — operating under ideal conditions. Adopting a perspective that overlooks an unexpected frost or the breakdown of equipment midrun, the armchair enthusiast might assume a terrain that's set for optimal performance.
But most things in life aren't that clear and simple. Not in football, and certainly not in farming.
Limits to farming off the field
It's no secret that farmers' playbooks are filling up with astounding technological advancements — computer programs and mechanical devices that complement or even replace manual work. This trend will continue to send more of us, both operators and landowners, to our respective armchairs to predict, manage and reflect on what's happening in the fields.
As we settle in with these new tools, though, it's crucial not to forget the limits of calling the shots from a distance. The winning team is one that keeps the lines of communication open between all players, and encourages and respects what each, uniquely positioned, brings to the game.
Ryan is a farmer's daughter from Clinton, Ill., and a professor at the University of Alabama at Birmingham. Following her father's death and mother's relocation to her Alabama home, Ryan manages the family farm from afar.
Subscribe to receive top agriculture news
Be informed daily with these free e-newsletters
You May Also Like
---