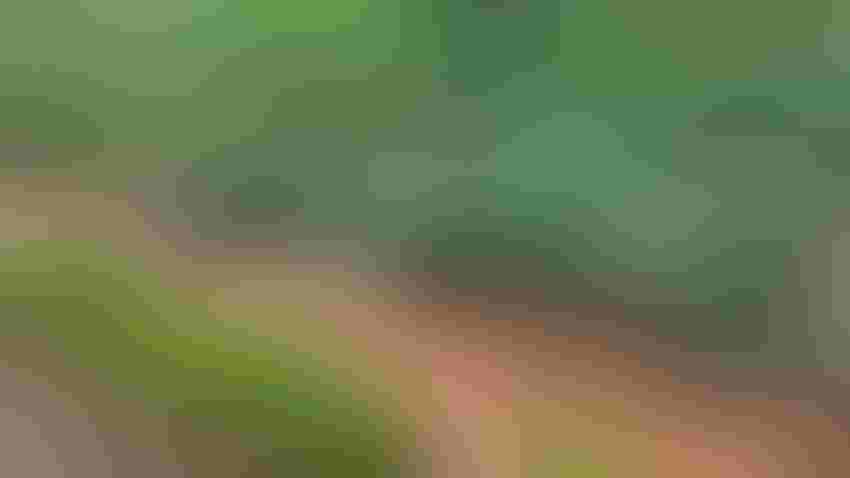 SPRING VEGGIES: Weed-free, moist and productive seedbeds in vegetable gardens and flower beds in the spring start with a mulching program administered in the fall.
labetti/Getty Images
by David Lott
What are tips for mulching my garden for winter? Your gardening season has come to an end, so what can you do now to winterize your gardens for the next growing season? Strong winds and typically dry Nebraska winters can lead to moisture loss and plant deaths that are as devastating as drought summer conditions.
Adding plant mulch in the flower beds and vegetable gardens can help moderate soil temperature swings, retain soil moisture, protect perennial plants and provide a home for beneficial insects to overwinter to combat harmful garden insect pests next spring.
BMPs for mulching
Here are a few practical best practices on how to use and reap the benefits of organic plant mulch this fall to recycle natural resources and improve the garden and landscape environment:
Collect and shred fallen leaves from trees with a lawnmower to remove them off a lawn to avoid damaging the lawn turf.

Fallen evergreen needles provide a natural weed barrier under their respective plants. Avoid disturbing this natural benefit.

If spare fallen needle straw can be procured for other jobs around the landscape, they can be incorporated into vegetable garden soil and around herbaceous perennials plants, shrubs and trees.

Wood shavings and clean forms of straw and hay are great mulch sources as well. Avoid using wood shavings from treated lumber sources.

Whole leaves tend to not stay in place and can create accidental moldy layers that take longer to break down compared to shredded leaves.

Cut healthy garden plants off at the soil base to allow the roots to naturally decompose in the soil to improve beneficial soil microbial populations.

Healthy garden foliage above the soil line can be added to compost piles that will create productive compost for the next gardening season.

Shredded leaves, compost and healthy garden plants can be incorporated into the vegetable garden soil to help increase organic matter content and improve soil drainage.

Applying thin layers of newsprint, non-glossy paper and thin cardboard as a base on bare soil before adding mulch can help smother out weed competition in flower and landscape beds.

Place up to a 2-inch layer in flower and landscape beds around perennials plants after herbaceous perennials have died back and woody perennials have gone dormant for the winter.
Lott is a Nebraska Extension horticulture educator.
Subscribe to receive top agriculture news
Be informed daily with these free e-newsletters
You May Also Like
---