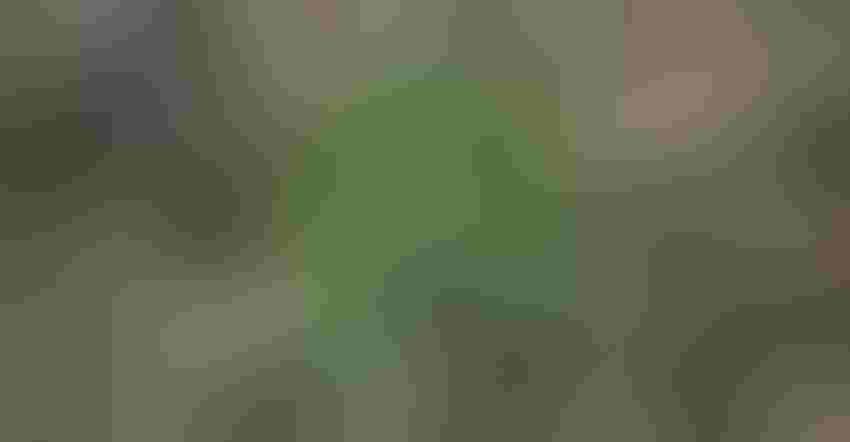 NEW LIFE RETURNS: You will plant the "seeds of hope" for a prosperous new season soon. Methods in agriculture have changed dramatically, but each spring is still a season of hope.
Tom J. Bechman
I imagine myself in heaven searching out favorite authors. Their varied backgrounds, time periods and styles influenced the course of my life.
On the shelf of my elementary school library, I discovered a book written by Laura Ingalls Wilder. It was third grade, when I first dreamed of becoming a writer. I'm certain I read through her entire series at least 15 times. Laura wrote details of her life on tablets with a pencil. My fingers glide across silver letters on a keyboard. Different means — same hoped for outcome of informing and inspiring.
Grainy photographs of my father-in-law, born in the early 1920s, show him standing barefoot on top of their family's impressive farm equipment — a team of glistening draft horses. From the cotton bag slung across the shoulder to the self-navigating air-conditioned tractor cab, the means are vastly different, but the hoped outcome remains the same, just like for the writer.
A blank page can be exciting. It holds promise. It also means commitment and focused dedication to the work, whether it be a story, book or personal letter. A good writer is a voracious reader from as many types of works and voices as possible.
Still boils down to seeds
Consider the wealth of information and knowledge accessible to farmers regarding agriculture. Whatever issue or problem arises, there is a resource available. Experience and science have married to deliver the offspring of more potential and higher yields, yet the simplest form of expectation still remains. To a writer, it's a blank page. To a farmer, it's a new spring for planting seeds.
There is germination, pollination, rain or drought. There is growth or stagnation; a taking root or a shriveling up, leading to adequate reaping or deficits. Sometimes the war against the elements is won only to face fluctuating markets. Man plans and succeeds. Man plans and fails. The means have changed significantly over the years, but the hoped outcome has not once strayed from its origin.
My father claimed his generation witnessed more progress in agriculture than any other period in history. From horses to elaborate GPS units, he noted that as much as things appeared to advance, the heart of farming remained. Man places a seed into the soil because he must surely believe in miracles.
A writer may attempt to put word to the moment, but it is the farmer who gives us the clearest picture of what it is to have a future and hope, and the most fitting picture of what awaits us. My farmer friend, your very mindset displays to the world that tomorrow things could look different. Worse or better … summer will melt into fall and winter will give way to spring. Once again, you'll do it all over in good faith — put seed in the soil with expectation.
McClain writes from Greenwood, Ind.
Subscribe to receive top agriculture news
Be informed daily with these free e-newsletters
You May Also Like
---