The Des Moines Water Works board of directors on May 24 decided to nearly double the amount of money it is spending on a federal lawsuit against upstream drainage districts in rural Iowa. The board, which oversees the Water Works, approved spending an additional $650,000 for legal fees. The board had previously committed $700,000 toward the lawsuit.
The board expects to spend $1.35 million total to pay for legal costs through the trial scheduled for June 2017. "None of us think this amount of money is insignificant," said board chairman Graham Gillette. "Our ratepayers, our customers, have no other option with the water pollution in Iowa."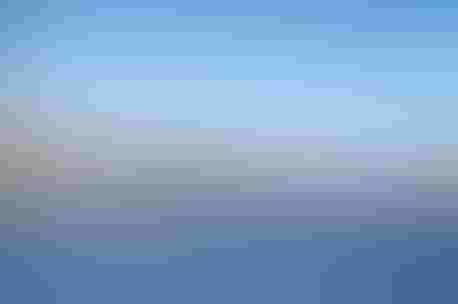 COSTLY LITIGATION: Des Moines Water Works is spending an additional $650,000 on its ag pollution lawsuit against drainage districts in three Iowa counties. Water Works customers will bear the expense of this divisive focus, having to pay more for water.
Lawsuit seeks federal regulation of field drainage
As a public utility, the Water Works provides drinking water to approximately 500,000 people in central Iowa. It filed a lawsuit in March 2015 against the county boards of supervisors in Calhoun, Sac and Buena Vista counties. The supervisors oversee the drainage districts in their counties.
The lawsuit seeks to have federal Clean Water Act regulations apply to runoff and tile drainage from farm fields. The lawsuit contends that the runoff and tile drainage water carries nitrates into the Raccoon River, which supplies source water for the Des Moines Water Works, located more than 100 miles downstream from the three northwest Iowa counties named in the lawsuit.
Legal expenses will likely total $1.35 million
Bill Stowe, CEO and general manager of the Water Works, says most of the legal costs will come from the utility's general operation budget. "Any of our costs have an impact on the rate our customers pay for water," he says. The $1.35 million in legal spending is about 3% of the utility's operating budget for the current year. The legal fees will be paid out over three years.
The Water Works earlier this year approved a capital improvements budget with $70 million going to nitrate reduction measures over the next five years. Much of that money will go to expand and update the Water Works' aging nitrate removal system and equipment, which operated for a record number of days last year.
Why did Water Works approve additional $650,000?
When the lawsuit was filed in March 2015, the board appropriated an initial budget of $250,000 for legal expenses. In August 2015, the board approved an additional $450,000 for legal and expert services in pursuit of water protection. With an eye toward appropriating sufficient resources to carry the litigation through the rescheduled trial date of June 2017, Stowe requested an additional appropriation to sustain foreseeable expenses between now and the trial. The board decided to provide $650,000.
"The board of trustees' action on May 24 to spend an additional $650,000 continued its commitment to protect Iowa's surface waters from unregulated agricultural pollution," says Stowe. "The Water Works decision to move forward with its legal action depends on its ratepayers looking at past campaigns of industrial agriculture in accepting the unhealthy condition of our rivers, lakes and streams."
Water Works customers will pay for this lawsuit
Stowe continues, "We need to reject big ag's costly advertising campaign, and its attempts to change state law to silence the Des Moines Water Works. Iowans are tired of misrepresentations that shore up unhealthy and unacceptable levels of water pollution in our state. This is costing our drinking water customers more and more money each year."
The Iowa Partnership for Clean Water (IPCW) issued a statement saying it is disappointed by Des Moines Water Works' decision to direct additional funds toward the utility's "ongoing crusade against Iowa farmers."
Iowa Partnership for Clean Water responds to decision
In its press release, IPCW explained why it is critical of the Water Work's decision: "The utility has once again chosen to prioritize its own political agenda through a divisive lawsuit over improvements to its aging infrastructure. And ratepayers when they pay their monthly water bills are stuck with paying the bill for the lawsuit."
Des Moines Water Works could spend money on renewing its outdated infrastructure, an issue it admits needs addressing, says IPCW. Instead, the utility's leadership is pouring dollars into a lawsuit that is now delayed until June 2017, further creating division where there should be collaboration. The supplementary $650,000 (nearly $1.4 million total) will certainly place additional financial burden on ratepayers who just faced a 10% rate hike in their water bills in April.
IPCW recommends a regional approach to supply water
Though the Des Moines Water Works sells water to more than 20 communities and water districts, none of those customers are given a say in rate or expenditure decisions, says IPCW.
The IPCW statement also points out: "The choice to spend additional funds on a legal battle may affect all customers, but it was made to further an agenda not supported by all. It is past time for a regional approach to governing the water utility—one that will represent all voices served by Des Moines Water Works."
The city of Des Moines makes up about 40% of all water usage from the Water Works. The other 60% comes from areas outside the city limits; these businesses and homeowners have no voice in the discussion. This means suburban and rural communities, in addition to Des Moines residents, will continue to pay for this divisive lawsuit without a say.
Community is eager to move toward collaboration
In April, IPCW hosted a discussion about the feasibility of a regional utility and the decisions needed to adequately serve central Iowa communities. This conversation made clear that residents of the Des Moines metro area and surrounding rural and suburban communities have not been afforded significant input into governance or decision-making at the Water Works, despite the increasingly regional nature of the utility's service.
"There is a clear eagerness in the community to move toward a collaborative and representative utility model and the Iowa Partnership for Clean Water looks forward to further discussion on this," says the IPCW in its press release.
About Iowa Partnership for Clean Water: Iowa Partnership for Clean Water (IPCW) is a 501c4 tax-exempt organization dedicated to broadening the understanding of agriculture, as it pertains to clean water and conservation initiatives within Iowa. IPCW brings together active voices within Iowa to promote the environmentally responsible practices that Iowa farmers use to ensure the health and safety of all Iowa citizens, says the IPCW mission statement.
Subscribe to receive top agriculture news
Be informed daily with these free e-newsletters
You May Also Like
---