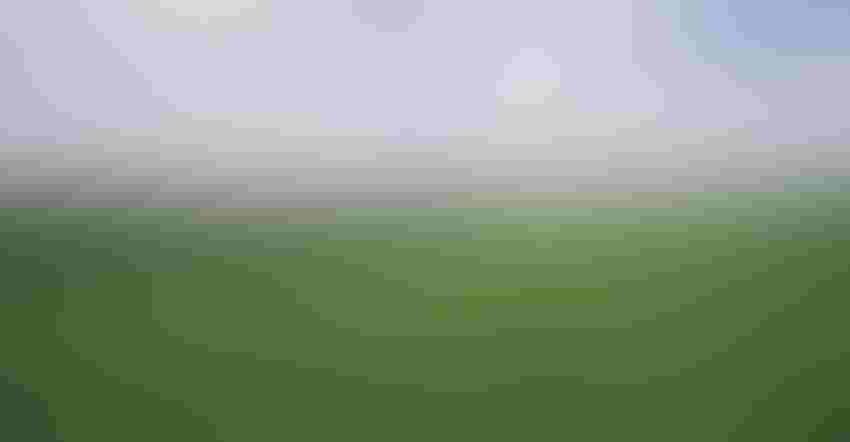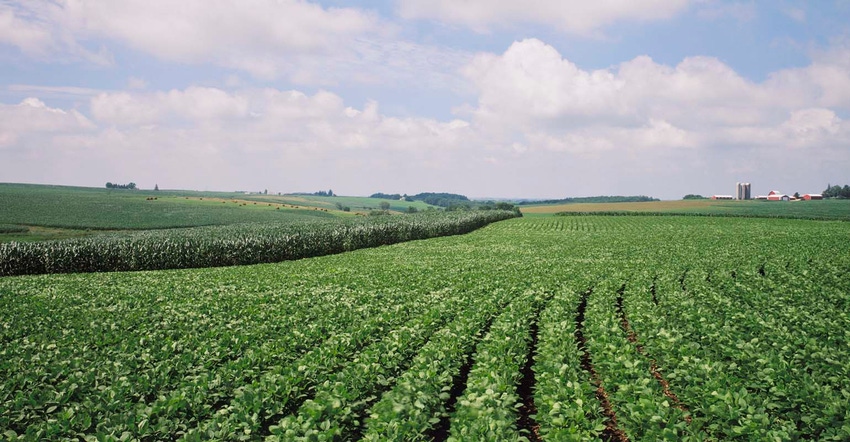 We learned yesterday that bullish information and how the market responds to bullish information are two very different things.
Starting out, the highly anticipated June Quarterly Stocks report came in very close to the average trade estimates for all three of the principal crops. The big news, however, was in the updated acreage estimates with USDA lowering soybean acres by 2.6 million down to 88.3 million acres.
This was well below even the lowest trade forecast. Both corn and wheat came in right at the trade estimate at 89.9 million and 47 million respectively.
While the USDA may have boosted corn by 400,000 acres from the March forecast, it would have then made sense to reduce soybean acres by up to 400,000 acres. But that didn't happen. Cotton acres were able to add another 244,000 acres as well, potentially taking away from corn and bean area. But that still doesn't add up to the USDA's drop in soybean acres.
We have been saying for a while that since we have maximized total production acres in the U.S., for one commodity to go up, another must go down. Combined acres for corn and soybeans equated to 178.2 million acres, or 2.2 million acres less than the March report. This is notable as it confirms we are maxed out on our acreage.
Prior estimates suggested planting as much as 182 million acres. If there was ever a year to do it with high market prices, this was the year to do it - and yet, it didn't happen. So as input costs rise and profit margins for 2023 get narrower, it would lend credence to the argument that total acres may continue to drop next season. It will make yield the largest determining factor when it comes to ending stocks in the years ahead, as farmers will be limited as to how much more land they can plant.
States that lost acres
Not surprisingly, the cool and wet weather in the upper Northwest Corn belt pushed additional acres into prevent plant. From last March, North Dakota lost 1.1 million acres of soybeans alone. Minnesota gave up another 500,000 acres. An additional 500,000 acres were lost in Iowa, Michigan, Missouri, and Nebraska combined.
North and South Dakota lost 900,000 acres of corn between the two states. However, Minnesota was able to plant 500,000 acres more which helped to offset some of that loss. Farmer surveys were not shy about finding more acres, even more than what the average trade was looking for. And despite coming in very close to expectations, the market still plunged 34 cents in new crop.
While the corn report was neutral, the soybean update was undeniably bullish. While beans enjoyed a brief boost quickly following the report, they shortly plunged not long after as well, with new crop giving up 20 cents.
Despite bullish fundamentals, the managed funds looked to exit before the month end, closing out their positions ahead of a three-day weekend and sending prices sharply lower. With less acres, soybean production theoretically dropped 134 million bushels today. Yield would have to increase by 1.5 bpa to 53 bpa on the remaining 88.3 million acres to offset that loss. This would be a new yield record and is unlikely to happen, especially considering the late start to planting. And since the critical soybean production phase generally falls in the August timeframe, we won't know for a while.
Finally, technical signals are all oversold in corn at this moment and so we look for some recovery in the weeks ahead.
Matthew Kruse is President of Commstock Investments. Subscribe to their report at www.commstock.com.
Futures trading involves risk. The risk of loss in trading futures and/or options is substantial and each investor and/or trader must consider whether this is a suitable investment. Past performance is not indicative of future results. Trading advice is based on information taken from trades and statistical services and other sources that CommStock Investments believes to be reliable. We do not guarantee that such information is accurate or complete and it should not be relied upon as such. Trading advice reflects our good faith judgment at a specific time and is subject to change without notice. There is no guarantee that the advice we give will result in profitable trades.
The opinions of the author are not necessarily those of Farm Futures or Farm Progress. 
Subscribe to receive top agriculture news
Be informed daily with these free e-newsletters
You May Also Like
---