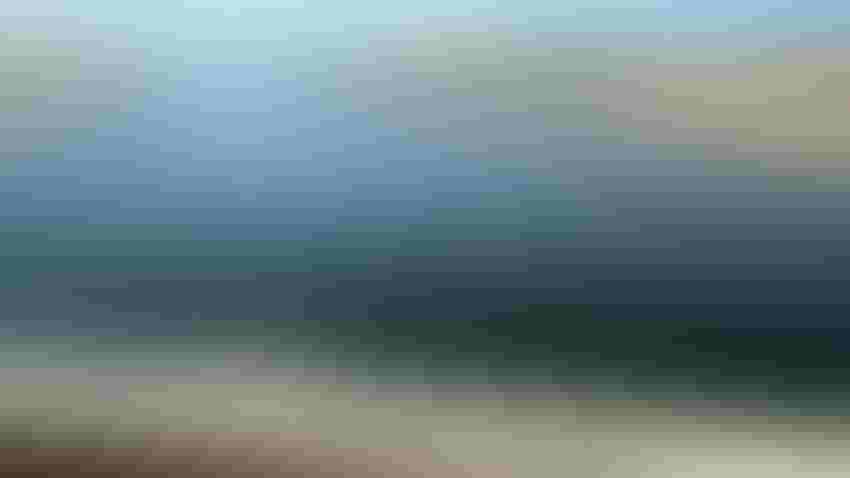 Aging water conveyance infrastructure is eligible for climate-smart agriculture funding under the Inflation Reduction Act.
Todd Fitchette
Last December, I wrote about the USDA's Natural Resources Conservation Service (NRCS) request for input on how the agency's regulations, policies, forms, or program processes should be modified and/or streamlined to increase benefits achievable by the Inflation Reduction Act (IRA).
Earlier in 2022, President Joe Biden signed into law the IRA, which included $20 billion to drive "climate-smart agriculture" and renewable energy initiatives nationwide.
The Family Farm Alliance and 19 other Western agriculture, water districts, and conservation groups developed formal comments urging NRCS to consider additional climate-smart agriculture and forestry mitigation activities that we believed should be considered eligible for funding under the IRA. Members of our coalition also directly raised concerns with the office of the USDA Under Secretary for Farm Production and Conservation.
It looks like the higher-ups at USDA were listening.
NRCS has now added  "irrigation pipelines", "irrigation systems", "sprinkler systems" and "pumping plants" to its list of Climate Smart Agriculture and Forest (CSAF) activities. Each of these actions are critical components to irrigation modernization efforts that are beginning to sweep the West.
Irrigation modernization addresses fundamental problems in aging infrastructure, unifies solutions for rural farming communities, and enhances the environment. It positions rural communities for long-term resilience from the impacts of climate change, enhancing our domestic food supply and a healthy environment for generations to come.
Last December, I wrote at length about how overall modernization of irrigation systems in many parts of the West will reduce GHG emissions and promote better nitrogen management and soil health practices. What I glossed over at that time was the other part of our coalition "ask" – pushing for those conservation practices associated with Western sagebrush ecosystems that are key to minimizing the massive rangeland fires that have been a major source of greenhouse gas (GHG) emissions in recent years.
The list of CSAF practices proposed last year would have greatly restricted NRCS' ability to utilize IRA funds to address the massive challenge of invasive annual grasses and fire in the Western sagebrush ecosystem. Missing were practices such as brush management, herbaceous weed treatment, and restoration of rare or declining natural communities. Collectively, these practices are key to addressing woodland expansion, invasive annual grasses, and mesic habitat degradation.
Our letter to NRCS stressed that strategically addressing the true challenges in the sagebrush ecosystem in ways that also achieve quantifiable carbon sequestration and/or GHG reduction outcomes requires a systems-based approach with the full complement of available conservation practices.
USDA leaders responded positively to this request, too!
The updated CSAF list includes the grazing and pasture conservation practices our coalition asked for. This should enhance NRCS' ability to utilize IRA funds to address invasive annual grasses and fire in the sagebrush ecosystem and bolster the continues success of endeavors like the Sage Grouse Initiative.
Clearly, grand opportunities exist for innovative utilization of NRCS' full realm of conservation practices to achieve the IRA's carbon sequestration and/or GHG reduction objectives.
Now, these new activities will also help to secure critical climate adaptation benefits in the face of Western drought.
[Keppen is executive director of the Family Farm Alliance.]
Subscribe to receive top agriculture news
Be informed daily with these free e-newsletters
You May Also Like
---