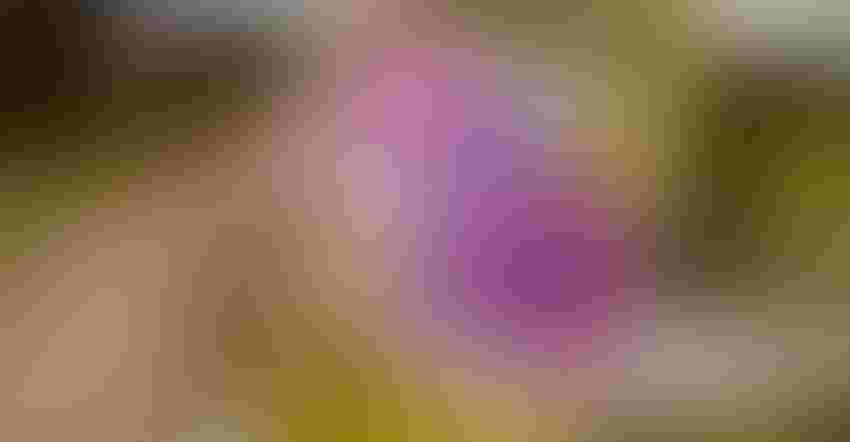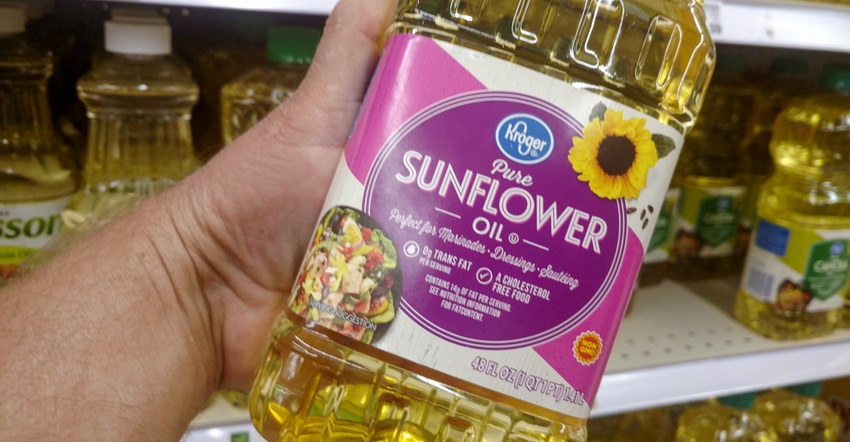 SALES GROWING: Since 2011, sunflower oil production has grown faster than any other vegetable oil. Sunflower oil is in demand for its heart-healthy characteristics
Lon Tonneson
Sunflower oil will claim a record 12% share of the food oil market in the 2019-20 marketing year, according to USDA.
The shift to sunflower oil is driven by demand for higher-quality oils. Fortunately, sunflower growers have increased production. Since 2011, sunflower oil production has expanded faster than any other oil, averaging almost 7% growth per year.
This trend accelerated in 2019-20 as palm production fell due to unfavorable weather, and rapeseed oil production fell due to planting decisions affected by China trade concerns.
Sunflower oil trade is forecast to rise to the highest on record at 21.25 million metric tons in market year 2019-20. There is very strong demand for sunflower oil in China, India and the EU. Sunflower oil is now the fourth-largest consumed oil.
Exports strong
U.S. sunflower oil exports to Canada, our main export customer, are off to a great start and are expected to remain robust for the remainder of the marketing year.
For the first seven months of the 2019-20 marketing year they stood at 14,300 metric tons versus 12,200 MT at same time last year. Sales made to Canada that haven't been shipped yet are 21,700 MT, compared to 9,800 MT at the same time last year.
Confection trade
The strong U.S. dollar continues to negatively affect confection sunflower exports. Total exports of in-shell confection seed are down 45% at 11,253 MT, compared with 20,626 MT last year at the same time.
Spain and Mexico remain the top importers of in-shell confection seed, and purchases from both countries are behind last year's pace.
Total exports of sunflower kernels are down 14% from 3,176 MT to 2,715 MT. Demand for U.S. kernels continues to shift from EU markets to Canada and Mexico.
Sandbakken is executive director of the National Sunflower Association.
About the Author(s)
Subscribe to receive top agriculture news
Be informed daily with these free e-newsletters
You May Also Like
---